'Wonder Woman' Lynda Carter to play U.S. president in 'Supergirl'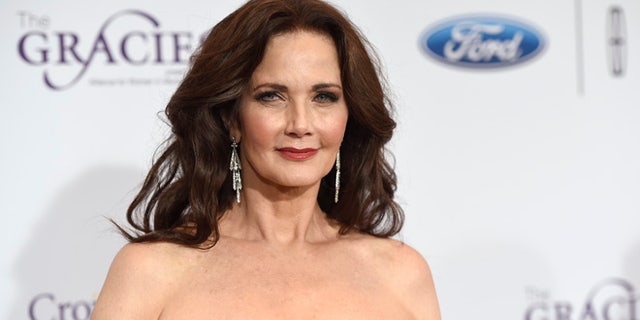 "Wonder Woman" is returning to television.
Actress Lynda Carter, who was the original "Wonder Woman" on TV, has signed on to play president of the United States in the hit show "Supergirl," which is now in its second season.
Carter confirmed she would be playing the commander-in-chief on her Twitter account.
According to the Hollywood Reporter, Carter will first appear in episode three of the show's second season.
Producers Greg Berlanti and Andrew Kreisberg told reporters last season that they wanted Carter to play the president. They said landing her for the role would be their dream casting.
"We're going to do it, we'll just do it next year," Kreisberg said at the time.
And that time has arrived.
The 64-year-old former beauty queen, who is of Mexican descent, is best known for her role as the title character on the 1970s series "Wonder Woman."
"Supergirl" will mark her first TV role in a few years. She last guest-starred on "Two and a Half Men" in 2013, playing herself, and also played Moira Sullivan for an episode on the "Superman" prequel series "Smallville" in 2007.
"Supergirl" is moving to the CW this fall after CBS decided not to renew the series starring Melissa Benoist. Its season premiere is set for Oct. 10.
The Associated Press contributed to this report.
Follow us on Twitter & Instagram