Woman says she was booted from Garth Brooks concert for using men's bathroom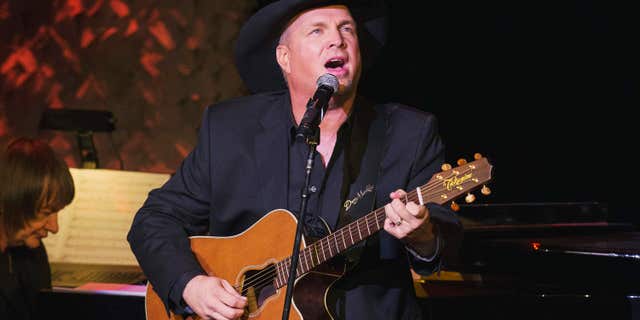 A North Dakota woman said Monday she was kicked out of a Garth Brooks concert before the show started for using the men's bathroom.
Samantha Bergh told Valley News Live that her husband took her to go see the country music superstar as a Mother's Day gift. The concert in Fargo was attended by thousands of fans wanting to see Brooks.
"Right before Garth Brooks was to start we went to the bathroom. The women's line was a good 100 people long," Bergh told Valley News Live. "It was insanely long and there was no wait for the men's so I just went into the men's."
Bergh told the TV station that when she came out of the bathroom a FargoDome security officer and a Fargo police officer were waiting for them. Bergh said she was sober and wasn't rude to the officers, but was still escorted out of the venue.
The FargoDome general manager told Valley News Live that usually a woman would get a warning if they were seen using the men's room unless the incident escalated. The arena encourages everyone to move around the arena to find a bathroom without a long line.
Bergh claims she wasn't the only woman who was using the men's room at the venue.
"There was other girls in the men's bathroom actually. When I left the bathroom there was a woman in the men's bathroom using the bathroom and all along in the other bathrooms there was women using the bathrooms. It was happening all over the place," she explained.
Bergh said she was "devastated" and told Valley News Live it was an experience she will never get back.
Fargo police told the station that officers are on-site to help with security and when and incident such as the one Bergh was involved in arises, it's up to the arena to make the whether to toss the individual.
The venue said there are peak times to use the restrooms at highly-attended events and using the opposite gender's bathroom is discouraged.