William Shatner goes on Twitter rant after fans call his autograph policy 'rude'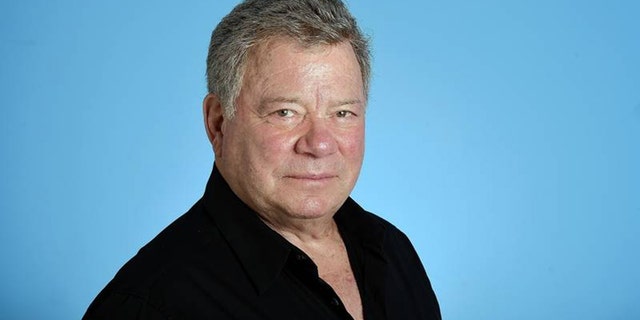 William Shatner fans, don't even think about asking the "Star Trek" actor for an autograph. It's not going to happen.
The 87-year-old actor announced the news on Twitter this week when he replied to a user who warned others not to request a signature from him.
"You'll probably just get yelled at," the commenter claimed.
"How about you just don't ask me?" Shatner fired back. "Most who follow me know I don't give autographs in public."
When one man asked if he could get a private autograph, the actor declared, "Not for you Mr. Hairlick."
Replying to another user about his autograph policy, Shatner said, "You don't like that...don't follow me."
One commenter told Shatner that offering his signature "is a simple thank-you that costs nothing but means the world to a true fan."
But Shatner insisted it's impossible to please every fan.
"If I'm out & about with family or waiting for a plane & I do it for one; an instant line 50 forms," he tweeted. "So if I say no to #1 or #21 it's the same - I'm a jerk. So to save time the answer is no. There's a time and place for everything & conventions are that place."
Another person asked about the possibility of business cards, which Shatner also shot down.
"No. #zero #zero#zero," he declared.
One commenter claimed Shatner is "openly rude" with fans.
"I understand having your space," the person said. "You have been doing this a long time. But I saw an interview you did once and you basically s--- all over your fans. That's not cool either. We may not pay you, but we gave you that pedestal."
"What's up with being direct and truthful?" Shatner asked back. "Would you rather I lie and say I injured my hand playing tennis so I'm not up to signing autographs today, dear?"
Shatner responded to multiple tweets from critics on Twitter Wednesday, including one who claimed he "obviously doesn't care about his fans when he declines to sign autographs."
"I'm supposed to care about people who sneak up behind me to have someone grab a photo, who interrupt my private times enjoying my grandchildren, who bother me in restrooms& who even interrupt my calling my wife at the airport in order to request a photo or autograph?" he asked.
Another person suggested autograph seekers send Shatner a self-addressed stamp envelope and that the star can choose to send an autograph that way.
"I get over 100K requests each year for autographs. I give priority to 501c3 and registered charities and I still leave many charity requests unanswered so chances are slim," Shatner said.
One person asked if there was ever a situation where he'd be willing to do an autograph.
"No," Shatner said.
"What about the fans who politely ask if you appear not to be busy?" a Twitter user chimed in. "You know... The ones you simply look at with disdain when you are in the room when not being paid to be there?"
"And where am I ever not busy or are you just fantasizing a world that doesn't exist?" Shatner shot back.
One fan, however, asserted that the actor's got "every right to decline autographs and people need to leave you be."
Shatner later took time to reply to other users -- including one person who said fans may not be able to afford convention tickets.
"I do book signings every so often, I do make other appearances plus conventions offer volunteer positions too," he suggested.