Will Charlie Sheen's Legal Woes Hurt His Hit TV Show?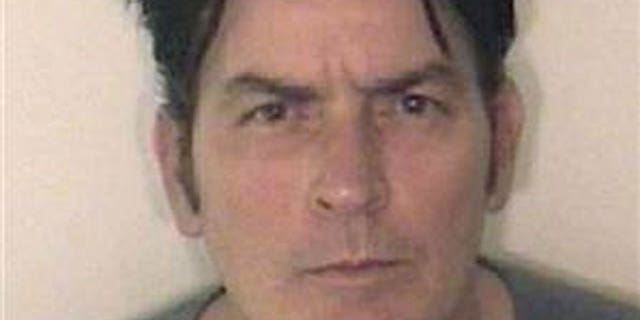 Viewers apparently can't get enough of Charlie Sheen, but now CBS may be wondering if it can get enough of Sheen to keep his hit sitcom, "Two and a Half Men," on the air.
On Monday night, a repeat episode of the show drew 11 million viewers, giving CBS the highest rating of the night, according to Nielsen.
But Sheen's arrest on suspicion of menacing, second-degree assault and criminal mischief -- following a 911 call from his wife accusing him of holding a knife to her throat on Christmas Day -- could take one of the men in "Two and a Half Men" out of the picture for quite a while. Prosecutors said Sheen will likely not be charged until February, but the actor could face up to eight years behind bars and $500,000 in fines if convicted.
Reps from CBS declined comment on Tuesday, and a representative for Warner Bros Television, the studio where "Two and a Half Men" is filmed, did not respond to a request for comment.
According to an affidavit released Monday, Brooke Mueller Sheen told police that her husband pinned her on the bed, put a knife to her throat and threatened to kill her while the couple vacationed in Aspen, Colo.
According to Mueller, she told Sheen that she wanted a divorce, at which time he grabbed her neck and said "you better be in fear. If you tell anybody, I'll kill you -- your mother's money means nothing, I have ex-police I can hire who know how to get the job done and they won't leave any trace."
Sheen, 44, has denied threatening his wife with a knife or choking her; he told officers that he and his wife had slapped each other on the arms.
The incident could spell a third trip to rehab for Sheen, as sources say he and Mueller had been up all night "partying and drinking" before the incident. Sheen twice went into rehab for drug and alcohol abuse in the 1990s.
On Saturday, Sheen's manager Mark Burg said the couple have no plans to divorce and want to work things out. But behind the scenes, Sheen's public relations team is desperately trying to get Mueller to recant her statements about the alleged attack, especially in light of the fact that Sheen is in his final contract year with "Two and a Half Men," Radar Online reports.
But despite the show's popularity, a stint in rehab -- or prison -- could hurt production of the sitcom, which was renewed for the next three years in March. Season 7 premiered in September and, in accordance with previous seasons, should be slated to conclude in May of 2010. While filming is currently down, Audiences Unlimited, which provides tickets to shows taping in front of studio audiences, lists scheduled taping dates for next month.