Celebrities Sued by Neighbors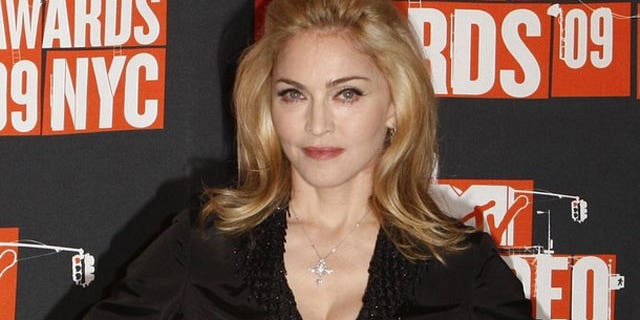 NEWYou can now listen to Fox News articles!
We've lived in downstairs apartments, and we've been plagued by inconsiderate upstairs neighbors who always seemed to find a reason to rearrange the furniture at odd hours of the night. We've also had building mates who just didn't seem to know how to take off their shoes when walking across the hard wood floors at 6 a.m.
So we feel bad for the residents who live below Madonna in her New York flat. According to them, Madge is a noisy neighbor. But they claim it's not just the usual sounds of daily life that are bugging them. In a recent lawsuit, neighbor Karen George complained that "Madonna and one or more of her invited guests repeatedly dance and train... to unreasonably high-decibel, amplified music, causing noise and vibration to pour through the walls, ceilings, and radiators." Bummer.
While the Material Girl waits to see if she's going to be evicted from her Manhattan home, we take a look at other celebrities who've been sued by their neighbors.
PHOTO GALLERY: Click here to see photos of stars sued by their neighbors.
There's no denying that Leonardo DiCaprio is an environmentalist. But according to a 2008 lawsuit, his neighbors sure had a problem with the way he was treating their land. Ronald and Joan Linclau were seeking at least $250,000 in damages, claiming that Leo destabilized their swimming pool, removed bedrock, and cut back their hedges while he was building a basketball court at his Hollywood Hills rental home. Perhaps to reduce his carbon footprint by avoiding long drives back and forth to the courthouse, Leo and his cousin Robert Hrtica settled out of court.
Rihanna
We all know about Rihanna's legal woes with former boyfriend Chris Brown earlier this year. But that wasn't her only recent legal run-in. In June, the pop star's neighbor filed a lawsuit against the singer and her landlord for "invasion of privacy, nuisance, fraud, and trespassing." Christian Moeller claimed that the singer's friends parked their cars in his yard. And it seems that her stepped-up security measures weren't to his liking either: her cameras allegedly filmed part of his property and the her new privacy wall blocked his city view. Earlier this month, Rihanna filed a countersuit stating her neighbor's claims were false.
Charlie Sheen
She might not have lived just down the beach from him in real life, but in 2006 Ursula Auburn sued Charlie Sheen, saying the "Two and a Half Men" character Rose was based on her. Why anyone would want to admit that the part of the wacky stalker was modeled after her is beyond us. But Ursula wanted the world to know that Rose mirrored her in many ways, including her manner of talking and dressing. Most importantly, Ursula asserted that Rose's sitcom Website (in which she tracked Charlie's female conquests) was based on her own real-life online reports of her alleged relationship with Sheen. Charlie settled the lawsuit the following year.
Julie Newmar
"Batman" star Julie Newmar probably wasn't laughing when her neighbor Jim Belushi filed a $4 million lawsuit against her in 2004. The sitcom actor alleged that Catwoman was waging a "campaign of harassment" in an attempt to drive him from his home. Belushi said that Newmar caused damage to his fence and landscaping, was trashing his reputation around the neighborhood, and was blaring her music to intentionally disturb his peace. The battle of the TV stars was settled out of court and ultimately, on TV screens, when Newmar appeared on an episode of Belushi's series "According to Jim," playing — what else? — a troublesome neighbor.
Let this be a lesson to any rich movie stars reading this. If you've got the cash, buy a standalone house and avoid sharing a residence with anyone else. That might have been a good call for Sean Connery (who was living in his son's condo in New York) when his legal woes began. The James Bond star had been in constant battles with his downstairs neighbors over renovations he was doing in their shared 1869 Upper East Side townhouse. The Sultan family filed lawsuits complaining that the renovations caused damage to their part of the property and injury to family members, as well also leading to rat infestation. Sean and his wife counter-sued, maintaining that the Sultans were impeding the progress of their necessary repair work. Ultimately, the judge dismissed the suits and urged the parties to seek mediation. We can only imagine that block parties must be awkward.
Sylvester Stallone had two brushes with his neighbors in court. The first lawsuit came in 1985, when legendary Los Angeles Dodgers announcer Vin Scully sued Sly for $69,000 in flood damages to his home. Scully was originally awarded $106,000, but the figure was reduced after a jury decided Vin was partially to blame for the re-landscaping mishap that caused the damage.
The following year Sly was in trouble again when his other neighbors, Renato and Laura Guggenheim, filed a suit pointing out that Sly's spike-topped security wall exceeded the Riviera Estates height limits in certain sections. Sly defended the sometimes eight-foot high wall, arguing that it helped obstruct the view to his home from crazed fans (who would often climb on top of their cars to get a peak at Rambo in his natural habitat). But it isn't easy to defeat Rocky: he had secured a variance from the Los Angeles Zoning Commission that gave him permission to keep the wall.
Jeff Lewis
Reality TV star Jeff Lewis must have been "Flipping Out" when his neighbors, Ashley Jensen ("Ugly Betty's" Christina) and her husband, Terence Beesley, came after him. Despite the fact that Lewis makes his living renovating properties, he allegedly built a deck at his house that crossed over into his neighbors' lot. When he offered them $10,000 to purchase an easement from them, they declined the offer, saying they'd been advised it was worth $100,000. They claimed Lewis threatened to paint them in a negative light on his show and filed a restraining order against the notoriously high-strung star. He denied any confrontation, saying that the couple was playing on his dastardly TV personality to get publicity for themselves. Somehow a settlement was reached, and Lewis paid the pair $30,000 for the easement and was allowed to keep his deck in place.
Pauly Shore
Wes Craven was annoyed by way more than neighbor Pauly Shore's bad films. In 2007, the horror movie master sued the comedian, saying that Shore's new pool and spa caused water seepage that damaged his property. The following year, Pauly counter-sued, arguing that Craven didn't maintain his landscaping properly and failed to exterminate rodents in the hillside. We can't pick sides. We think they're both pretty scary. Craven reportedly settled the suit in June 2008.
Foxy Brown
Haven't we all learned by now that you don't want to tick off Foxy Brown? The rap star already had run-ins with the law over the assault of two employees at a New York City nail salon (for which she was sentenced to a year at Rikers Island) and a fight with a fellow inmate while incarcerated (which led, in part, to 40 days in solitary). Just when it seemed like things might be settling down for Ms. Brown, she got in a fight with her neighbor, who thought Foxy was blasting her car stereo too loudly. Foxy pled guilty and admitted she threw her blackberry at the woman. Luckily for Brown, she was able to skip a prison sentence after she wrote a letter of apology to her neighbor due to time already served.
"Starting Over" producers
"Starting Over" was one of the best TV shows that no one watched. Billed as the first daytime reality series, the self-help show followed a revolving cast of women in the midst of emotional makeovers. But the shows' producers found themselves in a feud with their neighbors before they had even signed a lease. Residents of the upscale Gold Coast area of Chicago filed a suit to prevent the syndicated series from moving into their high-falutin' hood because they were afraid of the caliber of women being cast. Reportedly an "overzealous casting assistant" posted a notice looking for a less than savory slate of potential housemates (including former gang members and prison inmates). Undaunted, the show settled into a home in the Uptown neighborhood where the community didn't seem to be freaked out by Maureen Goodman (the senior citizen who wanted to be a stand-up comedian) and Andy Paige (the model who dreamed of being a stylist).
More at GetBack.com: