Wholesome Country Singer Taylor Swift Proof Sex Isn't Only Way to Success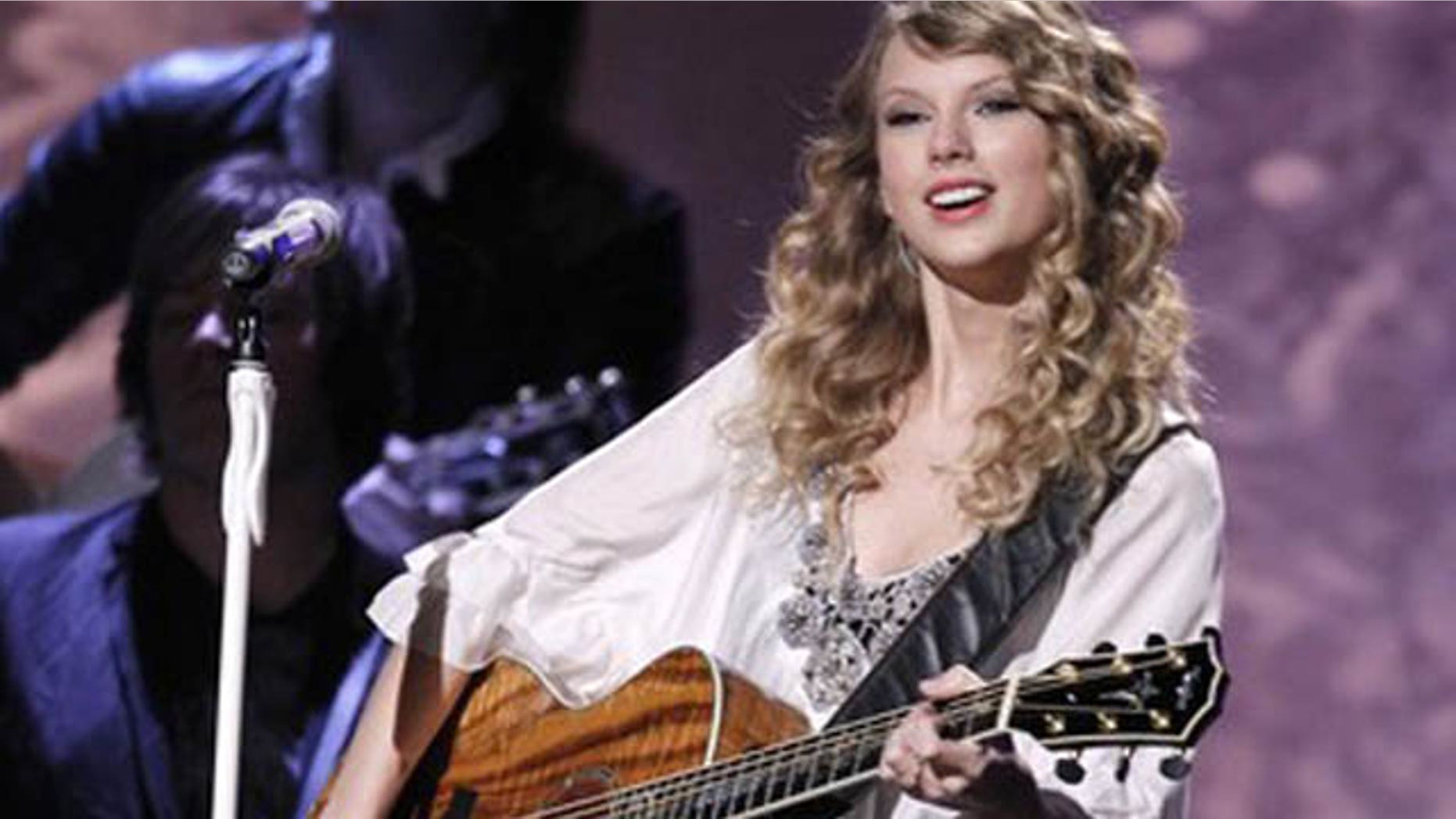 Some of Hollywood's biggest young stars have been involved in sex scandals, racy photos and overall questionable behavior. From Miley Cyrus, to Vanessa Hudgens to Rihanna, it often seems as though role models for young people are sending out signals to grow up very fast. But all hope is not lost for parents and young people looking for more wholesome role models.
Country singer Taylor Swift, who just finished a sold-out run in the New York area, followed by an astounding four-night sell-out at the Los Angeles Staples Center for her "Speak Now" tour, has had to add more concert dates to her worldwide domination, and last month she collected six Teen Choice Awards, making her the most honored winner in the history of the show.
And many critics point to the singer's astounding popularity as a sure sign that explicit "sex symbols" and bad behavior in our society aren't necessarily what tweens and teens are attracted to.
"Taylor is a prime example that young women do not need to use overt sex appeal to be successful. When so many stars are selling their sexuality as an attempt to garner fame, it is refreshing to see a young starlet of Swift's caliber rise above the pressure of selling one's body in order to sell records," pop culture commentator Rachelle Friberg told FOX411's Pop Tarts column. "Taylor is a breath of fresh air and shows young people that it is okay for them to savior their innocence and feel comfortable in their own skin. Instead of succumbing to the pressures of Hollywood, Swift's wholesome image is one of the things that entices so many of her fans to flock out and buy her albums and attend her concerts."
The singer also seems to have been careful not to let the impact of extreme fame and fortune go to her head. Swift graciously hosts "meet and greet" parties for the press and fans prior to every show on her tour, where she happily chats and poses for pictures with as many lucky guests as possible, before having her mom provide a warm and friendly backstage tour touching on Taylor's childhood and the touring process.
"Nobody knows Taylor better than Taylor knows Taylor," her mom said, explaining why her daughter chose to form her own management company with a team rather than be instructed by one single individual like most celebrities are.
Swift continues to dedicate, as she has since the very beginning of her professional career, a prominent portion of her performances to crowd interaction – hugging her crying fans from all areas of the stadium while appearing genuinely humbled by the support and ongoing applause. And as far as her fashion is concerned, Swift doesn't need to rock racy outfits to get a following. The young star typically opts for flowing skirts, sweet tailored dresses and ball gowns, which according to Mama Swift, was designed by the costumers behind the Broadway hit, "Wicked."
"Taylor doesn't need to wear a mini-skirt to get attention. She's such an amazing role model to young girls who all wear their hair in ringlets and don cowboy boots in her honor," said L.A style expert Sarah Pollack Boyd of Caro Marketing,  while Beverly Hills designer Alberto Parada of Alberto Parada Jewels and a father of two young daughters, said Swift is living proof you can be "non 'sexy' and cool."
"Her positivity and mature behavior does give young women hope," he added. "There are too many young artists going to jail and thinking that sexual behavior is cool. Taylor is the opposite, and that should be encouraging."
And although the Grammy-winning songstress is known for turning her crushes and relationship dramas into song lyrics, there's never been any nude photo leaks or inappropriate PDA pap snaps. Even for her 21st birthday last December, there was no Las Vegas bash or photos of Swift stumbling out of a club in the wee hours of the morning.
"We need the media to spend more time on girls like Taylor who are giving back with their talent and resources, and less time on focusing on the likes of Lindsay Lohan who refuse to learn from their mistakes," Dr. Leslie Seppinni, Los Angeles-based clinical psychologist and family therapist added. "We need to focus on the ones like Taylor who are doing well so we can encourage that behavior globally through print, television, social media and our communities."