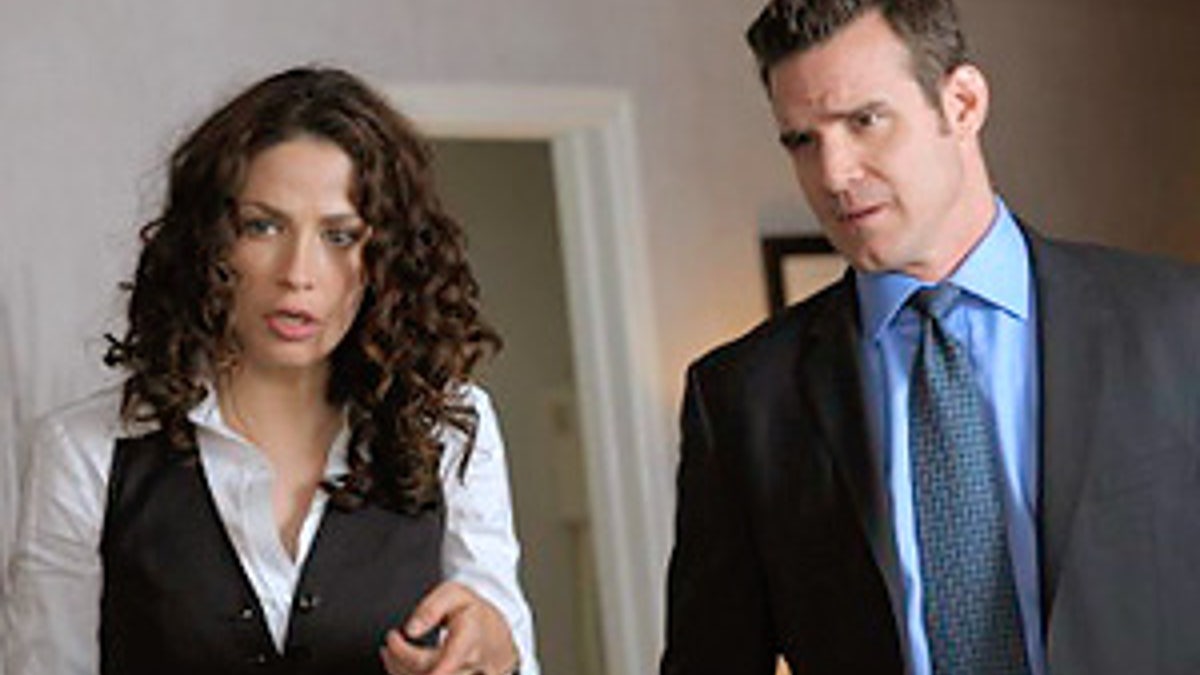 It's official: Warehouse 13 is packed to the rafters with cool. And not just a "Hey, neat effects!" We're talking actual across-the-board cool, from the Bones-caliber sparks between uber-loveable leads Eddie McClintock and Joanne Kelly, to the steampunky inventiveness of the show's concept (federal agents tracking down supernaturally powered historical relics), to the fact that it's an unrepentantly geeked-out genre show that manages to balance smart and silly, while also being pretty damn sexy.

Last night, the SyFy hit earned extra awesome points for having the savvy to cast Vampire Diaries and Heroes vet David Anders as a magazine editor who may have killed his mistresses with some sort of cursed artifact that turns its victims to glass. Because this is Warehouse 13, he was, of course, suspected of these killings back in 1961 (cue the time-machine travel courtesy of nerd-cred addition to the team, H.G. Wells), and because we've become so used to seeing Anders as the baddie, this role fit him like the tailored suits he sported in the episode's Mad Men-era setting. How things turned out were a tad expected — guess who the real killer was? — but the entire ride was a hoot, peppered by nods to Total Recall, Bill & Ted's Excellent Adventure, Get Smart, even Shirley Bassey's "History Repeating."

Now let's just keep our fingers crossed that the producers don't repeat TV history by mating up Pete and Myka anytime soon. Sure, McClintock and Kelly kill it onscreen with their chemistry, but SyFy has already gotten lucky with the unluckiest number known to man. No need to tempt fate by breaking what's fixed, right?

What do you think of Warehouse 13?

Subscribe to TV Guide Magazine now!
View original Watercooler: Warehouse 13 Stores the Goods at TVGuide.com
Other Links From TVGuide.com