WATCH: 30 Classic Star-Studded Super Bowl Commercials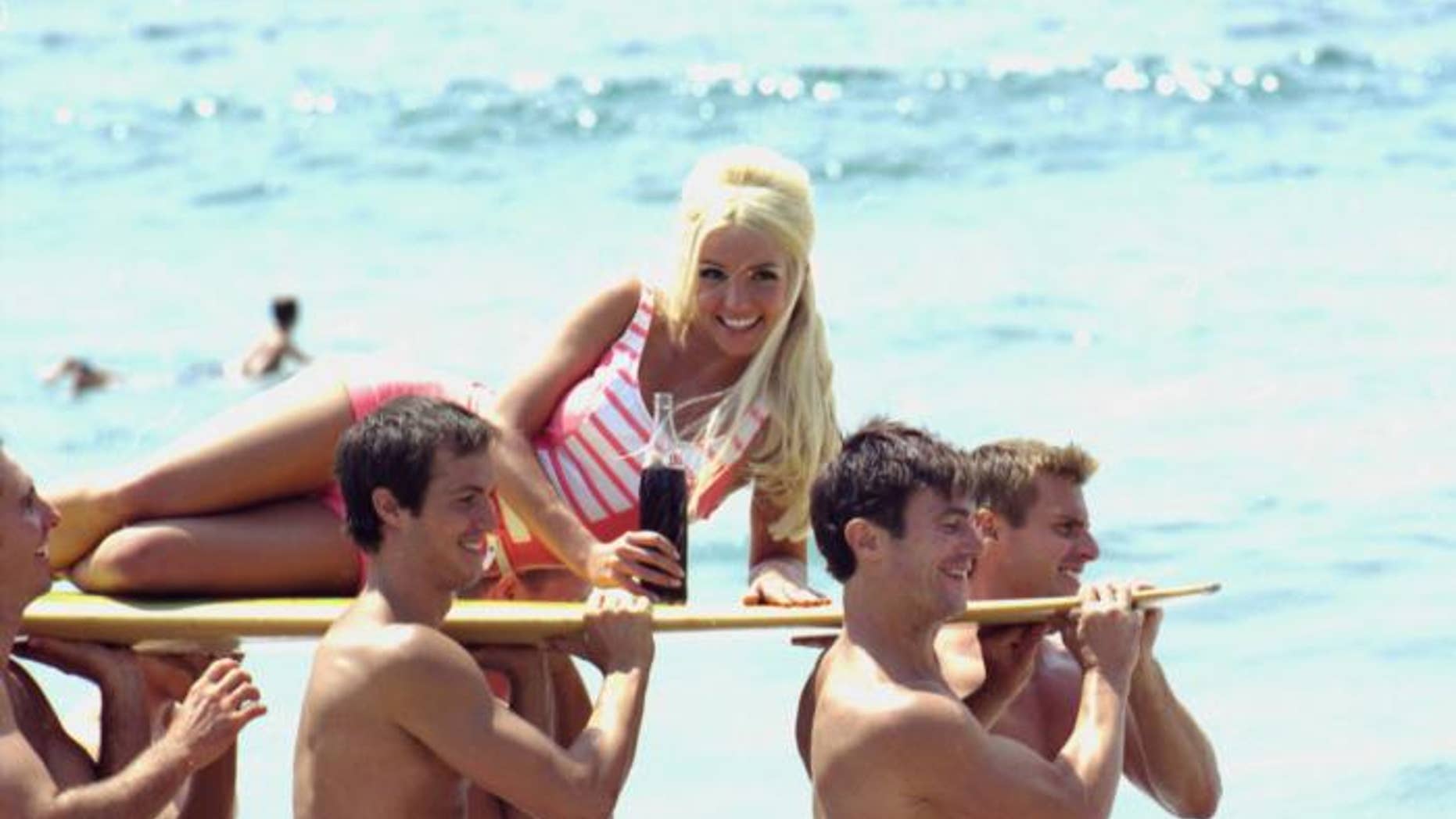 At every Super Bowl party, there's always a certain percentage of attendees who care nothing about the game. These people are there for the commercials, and by golly, they're going to watch them at full volume, whether you like it or not.
For these people, no commercial is more satisfying than a star-studded commercial, often for some new soda they'd never be willing to drink, or a car they can't afford. Lucky for them, the soda and car companies never disappoint, with not just one, but several celeb-filled spots every year. Some of them are actually worth watching at full volume, too!
From funny and inspiring to weird and oddly sexual (we're looking at you, Joe Namath and Bob Dole), here are the most memorable celebrity Super Bowl spots in history.
Betty White and Abe Vigoda
Without Snickers, we're all just a bunch of feeble geriatrics, according to this Super Bowl ad.
Michael J. Fox
Attractive women don't buy Diet Pepsi. They force an amorous Michael J. Fox to get it from the corner store.
Jerry Seinfeld and Jay Leno
For some reason, both Seinfeld and Leno can't stand the fact that someone else in the world might own the same Acura.
David Beckham
Not long ago, this study of David Beckham's nearly nude form passed itself off as a Super Bowl commercial.
Ozzy Osbourne and Justin Bieber
Here's the premise: Ozzy agrees to do a Best Buy commercial for a product he knows nothing about, then Justin Bieber dances. The end.
Bob Dole
Dole mocks his Viagra endorsement in this Pepsi ad, which also features a cameo from future "Modern Family" actor Eric Stonestreet.
Britney Spears and Bob Dole (Again)
Spears stars in this over-the-top Pepsi commercial, while Dole continues to mock his mockery of his Viagra commercials.
Joe Namath and Farrah Fawcett
There's something oddly dirty and disturbing about this early Noxema Super Bowl commercial.
Brad Pitt
When Brad Pitt needs a beer, not even the nosiest of paparazzi can stop him from walking to the corner and buying a six-pack of Heineken.
Michael Jordan and Larry Bird
Two NBA legends — both of whom can clearly afford to purchase any hamburger in the world — square off over a cold Big Mac.
Bugs Bunny and Michael Jordan
With the help of Michael Jordan, a Nike-clad Bugs Bunny schools some jerks in a lopsided pick-up game. There's also a cameo from Bugs Bunny's hot female alter ego.
Arnold Schwarzenegger, Minka Kelley and Don Cheadle
In the long form version of this Bud Light ad, an unsuspecting bar patron whisked away for a wild night that culminates in ping-pong with Arnold Schwarzenegger.
Clint Eastwood
If we didn't already know this was a Chrysler commercial, we'd swear Eastwood was announcing his candidacy for the presidency.
Cindy Crawford
Back in the day, the mere sight of Cindy Crawford drinking a Pepsi in jean shorts could turn boys into men.
Elijah Wood, Troy Aikman and Dan Quayle
Once again, potatoes are the cause of Dan Quayle's shame in this Lay's ad, which also features Elijah Wood on the trajectory to becoming a degenerate gambler.
Fred Astaire
Fred Astaire was long dead by the time this commercial aired, but you'd never know it from the way he dances with this Dirt Devil Broom-Vac.
Matthew Broderick
Matthew Broderick relives Ferris' infamous "Day Off," this time in a Honda CR-V instead of Cameron's dad's Ferrari.
Christopher Reeve
With some help from Christopher Reeve and the magic of CGI, Nuveen Investments imagines a world where diseases and spinal injuries are a thing of the past.
Will Ferrell
This ad only aired in Oklahoma, Texas and Montana, because only they can truly appreciate Will Ferrell's strangest Old Milwaukee commercials.
Joe Greene
Nothing can penetrate the tough exterior of defensive lineman "Mean" Joe Greene. Unless it's a Coke. Then his heart melts like butter.
Pierce Brosnan
A bunch of bumbling idiots try (and fail) to kill Remington Steele in this '80s Diet Coke ad.
David Letterman, Oprah Winfrey and Jay Leno
We kind of agree with Letterman's sentiments from this "Late Show" promo. But hey, at least there's chips.
Ray Charles
Ray Charles knows two things: the piano, and the "right"ness of Diet Pepsi sweetened with NutraSweet.
Danica Patrick and Bar Rafaeli
As Danica Patrick explains in this ad, GoDaddy is just like a supermodel making out with a nerd. Just like it.
Ozzy, Kelly and Jack Osbourne, Donnie and Marie Osmond, and Florence Henderson
Ozzy's kids aren't the hell-spawns he expects them to be in this commercial for Pepsi Twist.
Ed McMahon and MC Hammer
In spite of the many sound business decisions they've made, Ed McMahon and MC Hammer still expect us to listen to their financial advice in this Cash4Gold commercial.
Charles Barkley and Lamar Odom
Barkely and Odom (pre-Weight Watchers and pre-Kardashian, respectively) used to eat a lot of Taco Bell.
Cedric the Entertainer
Cedric the Entertainer's limited knowledge of beer physics almost ruins a date with his ladyfriend.
Justin Timberlake, Andy Samberg and Tony Romo
Justin Timberlake's attraction to Pepsi is so strong that it gets him repeatedly slammed in the junk by a mailbox.
Elvis and James Franco
This one almost doesn't count because James Franco isn't the star, and by the looks of Elvis' dead-eyed, almost unreal expression, he's clearly phoning in his performance.