'Walking Dead' Comic Con panel pays tribute to departed stuntman ahead of Season 8 trailer debut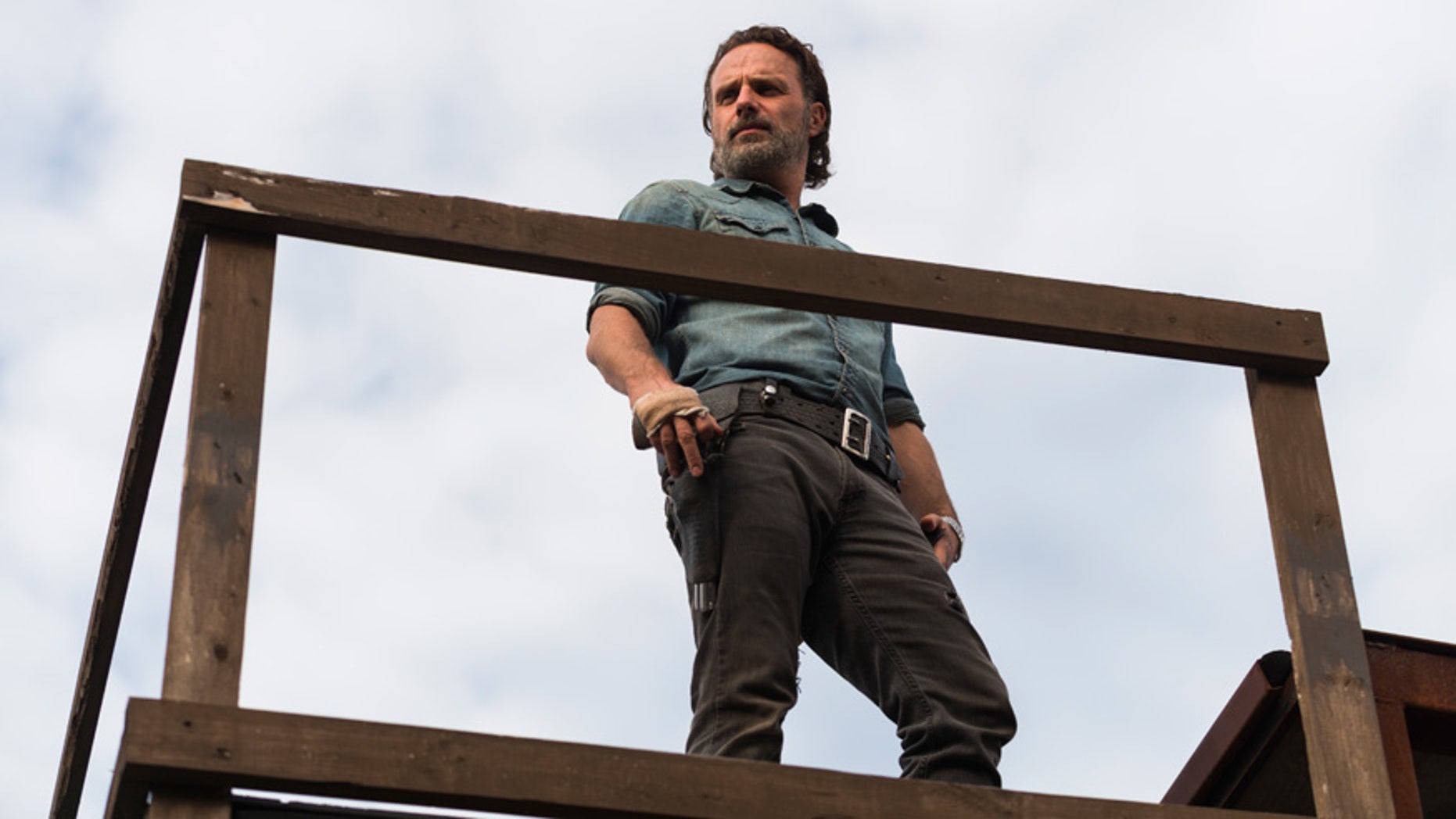 As expected, AMC used its gigantic panel at the San Diego Comic Con to unveil the first footage of Season 8. However, this year they handled the big reveal in a different way in an effort to acknowledge a recent tragedy that befell the show's production.
According to Variety, moderator Chris Hardwick began the "Fear the Walking Dead" panel, which preceded the flagship series' time on stage, by asking the crowd to observe a moment of silence for stuntman John Bernecker, who died last week after an on-set accident. Hardwick admitted that the network and minds behind the show weren't sure if they should even hold their annual panel. These sentiments were later echoed by series showrunner Scott Gimple.
"We wanted to be here for you, we wanted to tell you about John and we wanted to show you what we've all been working on," he said, before launching the excited crowd into the trailer for Season 8 of "The Walking Dead."
The lengthy 5-minute trailer begins with a tense monologue from Negan in which he threatens Father Gabriel. From there, the trailer flashes to action shots of almost every character in the show, teasing the all-out-war storyline between Rick and his followers against Negan and his.
"When I first met him, Jesus said my world was going to get a whole lot bigger. And we found that world. We found each other. That bigger world is ours by right," Rick says in a voiceover. "Those who use, and take, and kill, we end them! With everything we've beaten, everything we've endured, everything we've risen above, everything we've become - No matter what comes next, we've won. We've already won!"
It seems Rick is pretty confident about his faction's chances of winning the war. But in a perplexing final button, Rick is seen waking up in bed with a cane next to him. His hair is gray and his beard is long, indicating that there will be some kind of time jump, or possibly dream sequence, in Season 8. Sadly, fans will have to wait until October to find out for sure.