Victoria's Secret Model on Dating Jabs: I Was Just Kidding, Let Me Buy You a Drink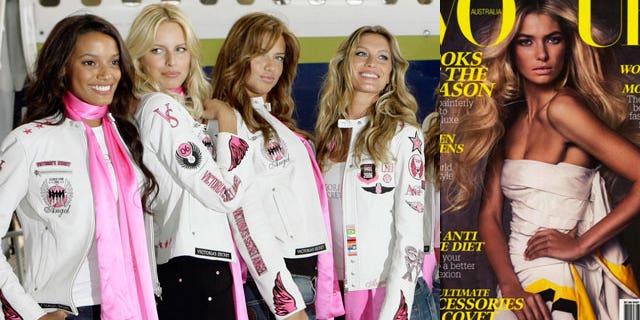 Victoria's Secret Angel Jess Hart wants to set the record straight about her comments on dating etiquette, saying she was just kidding about ordinary guys not standing a chance with a model.
In an interview with PopEater.com's Rob Shuter for his "Naughty & Nice" web show Monday, Hart warned ordinary guys to stay away from her and her fellow Angels at a bar.
"If you see me, or another model, in a bar, wait until you are spoken to before you speak," she said.
The 24-year-old declared that if any model fancies a guy, she will be the one doing the wooing.
"If we are interested in you, we will make the first move," she said.
But Hart says her comments were taken out of context.
"["Naughty & Nice"] is meant to make fun and not to be taken too seriously; however comments I made being playful with the host have been taken literally when they were said in jest," she said in a statement to FOX411.com.
"The show has a sarcastic tone and anyone that truly knows me knows that I have a sense of humor and I was playing into that. I am the first one to make fun of myself and about being model.
"It really upsets me that people took me so literally as in no way do I want to give the impression that anyone is better than ANYONE else. This is not how I was raised and completely contrary to my beliefs and values," she said.
And to smooth things over, Hart says she is even willing to go the extra mile.
"I apologize if my jokes were misconstrued and hurt anyone's feelings as that was not my intention and I encourage anyone if you see me at a bar PLEASE come up and say hello. I will be buying you a drink!"
Here that fellas?
Shuter defended Hart as well, saying she was "clearly being funny and naughty."
Clearly.
NewsCorp contributed to this report.