Victoria's Secret: Alessandra Ambrossio, Adriana Lima Reveal Diet Secrets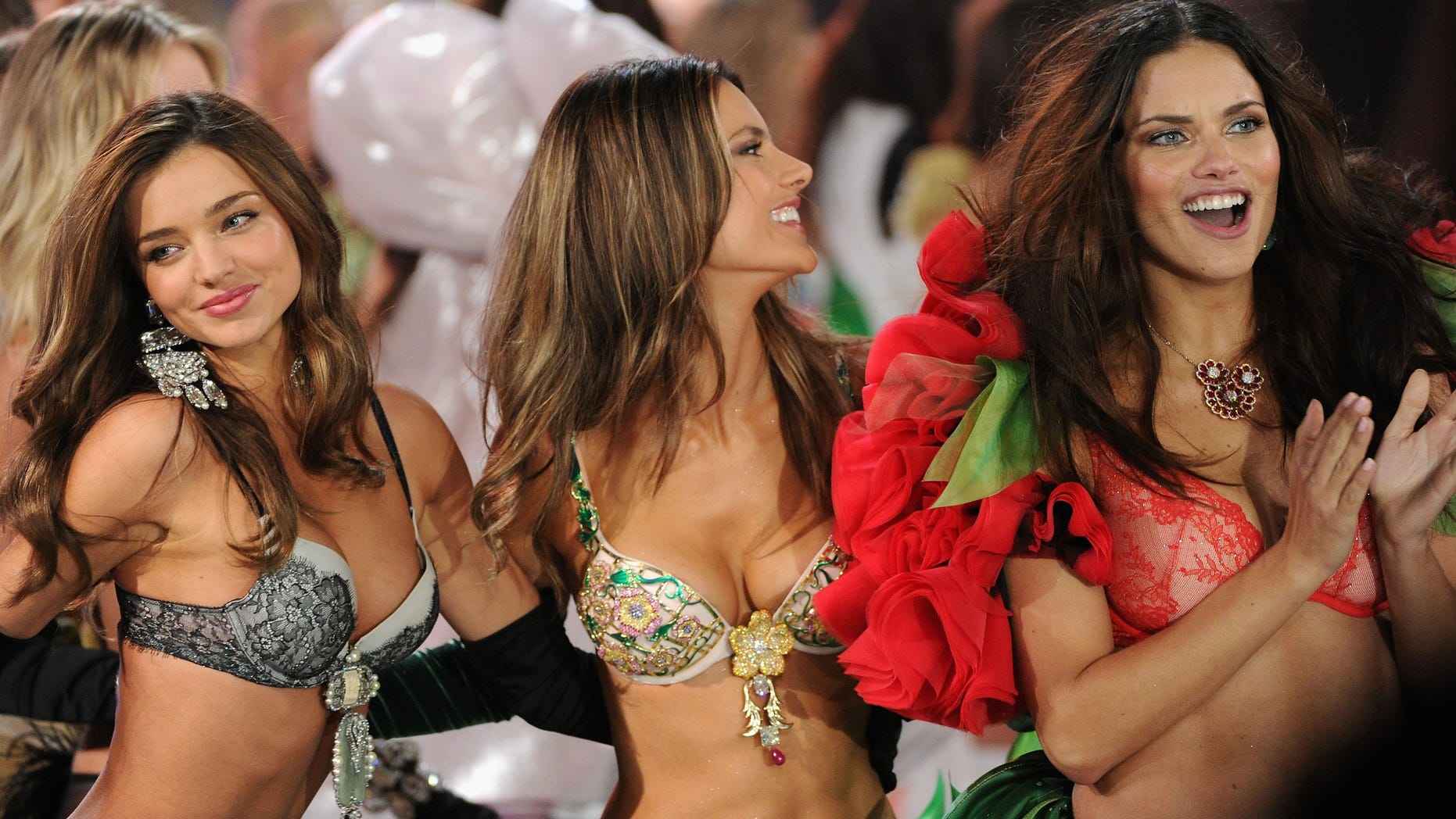 Brazilian bombshells Adriana Lima and Alessandra Ambrossio looked smoking hot during Victoria's Secret fashion show which aired Tuesday night, just weeks after both Brazilian stunners gave birth.
Now alarming details of the models' diets and work out plans are surfacing, which includes working out "four to six hours every day, seven days a week."
"She wanted to be more defined and athletic," Lima's personal trainer Michael Olajide, Jr., of six years told People magazine.
Olajide says he has Lima on the aeroboxing endurance plan in order to get her ready for her modeling engagements.
The Brazilian knockout begins her work outs at 9 a.m. getting on the bike for a half hour, followed by core exercises, shadow boxing, glute and legs work outs and then an intense jump rope routine. He finishes her off with stretching.
Lima, who gave birth eight weeks ago, then takes a break and spends time with her children and then returns to do it all over again from 5pm-8pm.
"Adriana's metabolism had slowed down, and that's what happens when you're nesting, but we had to get her burning 24/7," Olajide said. "It was incredible to see that type of dedication and fortitude," added the middleweight boxing champ.
Like Lima, fellow Brazilian model Alessandra Ambrossio just posed nude for the English-language Brazilian magazine "Made in Brazil", showing her slim but tantalizing curves.
Ambrossio gave birth to her son Noah in May and has a 4-year-old daughter, Anja, with fiance Jamie Mazur.
"This time I didn't really gain a lot of weight," Ambrosio told Us Weekly.
"I was actually trying to be as healthy as I could. The first time I gained a lot of weight and it was hard to lose it."
"I love to do Pilates and SoulCycle and go on walks and surf at the beach," she added.
Ambrosio unapologetically showed off her stunning figure during the show Tuesday night as she rocked a $2.5 million bra.
Follow us on twitter.com/foxnewslatino
Like us at facebook.com/foxnewslatino