UK politician's model girlfriend suspended after reported 'vile' Meghan Markle remarks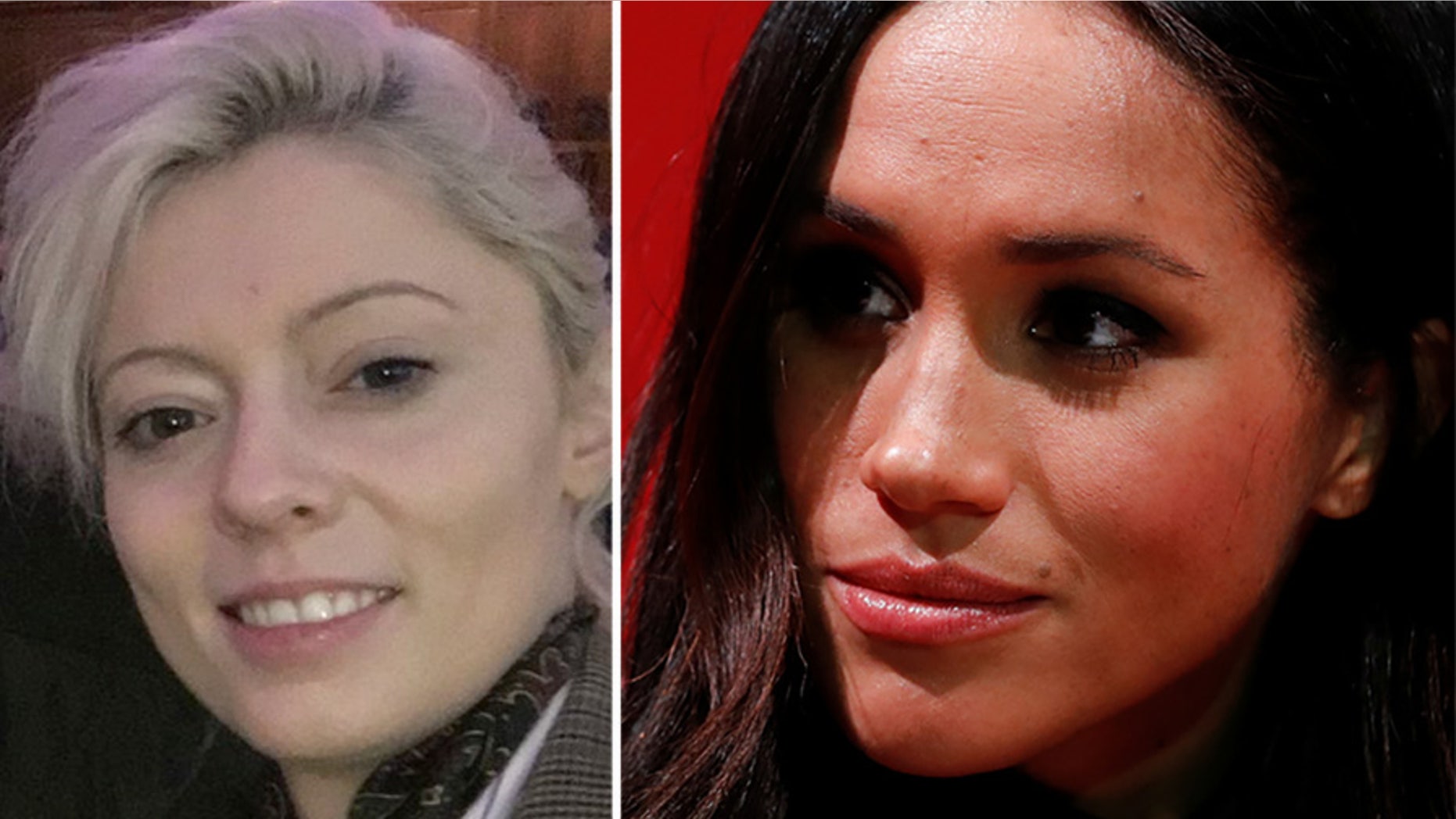 The model girlfriend of a United Kingdom Independent Party leader was suspended from the political party after she reportedly made "racist" remarks about Meghan Markle, saying the duchess-to-be has a "tiny brain" and will "taint" the Royal family with "her seed."
Henry Bolton's girlfriend, Jo Marney, apologized on Sunday for her "shocking language" in a series of text messages she sent to a friend, the Associated Press reported. The 25-year-old, who describes herself as a "presenter, music journalist, model, actor [and] Brexiteer," said her words were "taken out of context."
In the text messages, published by The Mail on Sunday, Marney said Prince Harry's "black American" fiancée will pave the way for a "black king" in the British monarchy. She also called Markle a "dumb little commoner" who is "obsessed with race." She reportedly told her friend that she believed black people were "ugly" and "not [her] thing."
"This is Britain. Not Africa," she texted. When her friend accused her of being racist, she replied: "Lol so what... Not wanting other races and cultures to invade your own culture doesn't mean I hate their race. Just means I don't want their cultures invading mine."
The texts were sent three weeks before her relationship began with Bolton, The Mail on Sunday reported.
Bolton, 54, also addressed the incident while replying to two tweets, including UKIP London Assembly leader Peter Whittle calling Marney's comments "disgraceful."
"Jo was suspended immediately upon us receiving this information," Bolton tweeted.
Bolton was elected UKIP leader in September, Sky News reported. His relationship with Marney has been shrouded in controversy since he announced earlier this month that he and his wife Tatiana, 42, split. Bolton has two children with Tatiana.
The UKIP leader denied having a "clandestine affair" with Marney, who is a UKIP member but does not hold an official post in the party. The couple reportedly met just before Christmas.
UKIP chairman Paul Oakden also told The Mail on Sunday: "In light of messages that have been brought to my attention, I have taken the decision to immediately suspend her party membership pending an investigation. Ukip does not, has not and never will condone racism."
Markle, who will marry Harry on May 19 at St. George's Chapel in Windsor Castle, has previously spoke about being biracial and how that affected her acting career. Kensington Palace released a statement in November 2016 formally addressing Harry's relationship with the then "Suits" actress and slamming "outright sexism and racism" in articles and social media comments.
Queen Elizabeth's first cousin, Princess Michael of Kent, also received backlash after she showed up to a Christmas lunch in December sporting a brooch in a blackamoor style, which romanticizes slavery and is widely considered racially insensitive. She released a statement through a royal rep saying she was "very sorry and distressed" about the backlash the brooch caused.
The Associate Press contributed to this report.