Trump dredges up old allegations of MSNBC star Joe Scarborough and a dead woman once found in his office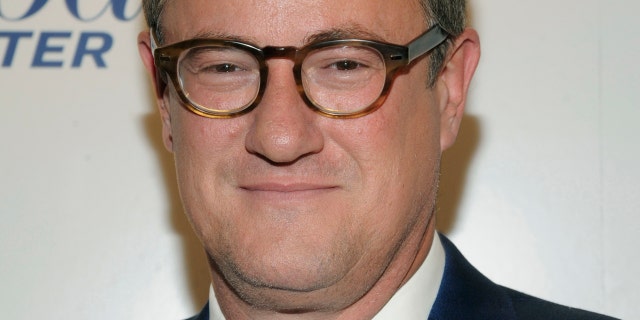 NEWYou can now listen to Fox News articles!
President Trump dredged up a notorious old mystery with his latest bomb at NBC, citing the bizarre death 16 years ago of a young female staffer in the office of then-congressman and current "Morning Joe" co-host Joe Scarborough.
The story of Lori Klausutis has dogged Scarborough on the Internet since she was found dead in his Florida district office on July 19, 2001. Although Scarborough was out of town — and the medical examiner later ruled she had died after falling and hitting her head on a desk — conspiracy theorists have long speculated, with no reliable evidence, that Scarborough could have been somehow involved in Klausutis' death. And now the president appears to be joining in.
"So now that Matt Lauer is gone when will the Fake News practitioners at NBC be terminating the contract of [MSNBC president] Phil Griffin? And will they terminate low ratings Joe Scarborough based on the "unsolved mystery" that took place in Florida years ago? Investigate!" Trump tweeted.
The Klausitis case has long been known in industry circles as an huge frustration to Scarborough, who responded on Twitter to Trump Wednesday, writing, "Looks like I picked a good day to stop responding to Trump's bizarre tweets. He is not well." This comes one day after Scarborough wrote, "I took down my Trump tweets yesterday after deciding my responses should be about policy and not personality. That's it."
The "Morning Joe" namesake's response likely won't stop millions of the president's Twitter followers from wondering what "unsolved mystery" the president was referring to.

As Gawker once pointed out, "There is zero evidence to suggest that Joe Scarborough had anything to do with the death of Lori Klausutis. But the story of Klausutis's death has nevertheless haunted Scarborough over the years."
A story in the Sarasota Herald-Tribune on July 21, 2001 noted that a "28-year-old" was found dead in Scarborough's office. The story said preliminary findings from the medical examiner's office "showed no foul play or any outward indication of suicide," while noting that it was unclear how long her body had been on the floor beneath Scarborough's desk.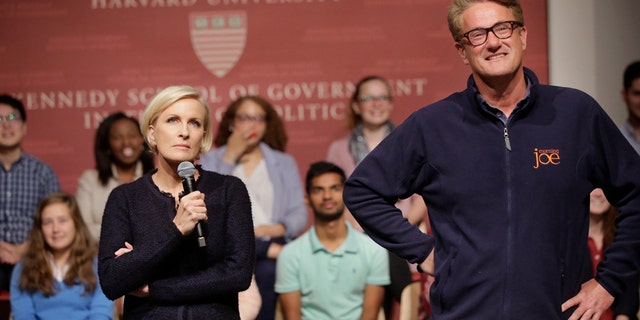 The local medical examiner eventually said that an "undiagnosed heart condition" contributed to her death that was ruled "an accident," according to The Hotline.
"She was near unconsciousness as she was falling… because she did nothing to protect herself," the medical examiner said. "[She] hit a desk with the side of her head."
Following Trump's tweet Wednesday morning, The Tampa Bay Times reiterated its 2001 report that said Scarborough had been cleared of any suspicion of wrongdoing. However, the medical examiner's report didn't stop rumors and conspiracy theories from accusing Scarborough of something fishy back in 2001 and it isn't likely to halt future speculation.
Toronto Star reporter Daniel Dale dug up Scarborough's response to a 2003 Vanity Fair column that attempted to tie Scarborough to the death of Klausutis.
"I have long held fast to the rule that I do not respond to rumors, but my assistant suggested that I make an exception this time since the lie published could get me executed," Scarborough wrote. "I need to set the record straight."
Scarborough then listed "facts" that Vanity Fair failed to include in the column, including "Lori worked in my annex office," "I met her no more than three times," "I was never alone with her" and "I didn't leave Congress because of her death."
Scarborough said that Vanity Fair's "shameful reporting spawned a thousand conspiracy theories."
Back in 2010 liberal blogger Markos Moulitsas and Scarborough were in the middle of a Twitter feud when the MSNBC star was forced to defend himself against the rumors -- again.
"You have a long history of spreading lies suggesting I am a murderer," Scarborough wrote after Moulitsas mentioned the "story of a certain dead intern."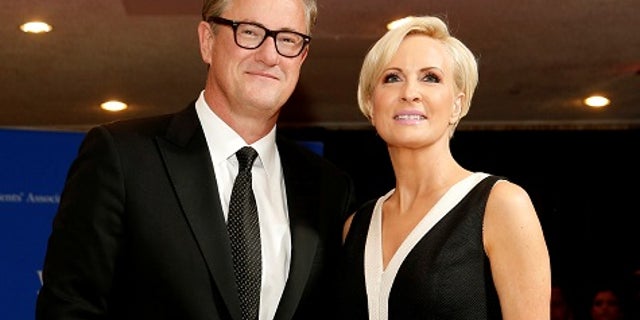 The morning show host has gone from Congressman to MSNBC star since the tragic death of Klausutis and he even handpicked his show's format and his co-hosts of "Morning Joe."
It's unclear if Trump's calls for an investigation would spark any new law enforcement action in Florida, where there is no statute of limitations on murder. Trump has repeatedly called publicly on his Justice Department, which he presumably controls, to investigate alleged crimes of his enemies such as Hillary Clinton but it's unclear if the DOJ has acted or will act on his demands. The president has no formal sway over prosecutors in the state of Florida, where the Klausutis case is believed to be closed.
Florida's controversial attorney general, Pam Bondi, is a longtime Trump supporter.
Scarborough is engaged to marry his co-host, Mika Brzezinski, and two were long rumored to be in a relationship before they made it public earlier this year. In 2016, People magazine reported that Brzezinski "quietly split from her husband of 22 years" and she was engaged to Scarborough less than a year later.

Meanwhile, "Morning Joe" has had a bizarre relationship with President Trump for years. Trump used to be friendly with Scarborough and Brzezinski and the show took him seriously when most mainstream media members thought he was a political afterthought early in his campaign.
The co-hosts were even accused of lobbing softball questions during an MSNBC town hall event. However, Scarborough and Brzezinski eventually turned on Trump and have been openly critical of the president on a daily basis – which has resulted in heated Twitter exchanges between the former friends. Many insiders believe Scarborough turned on Trump because of personal reasons or simply to lift the show's ratings.
MSNBC declined comment.