Trevor Noah rips Brenda Snipes for 'screwing up people's votes' in Florida
On Tuesday night, Trevor Noah weighed in on the Florida recounts, mocking Republicans for "not handling the stress well" amid the too-close-to-call races between gubernatorial candidates Ron DeSantis (R) and Andrew Gillum (D) as well as Senate candidates Rick Scott (R) and Bill Nelson (D). "The Daily Show" host also sounded off on Broward County's embattled election supervisor Brenda Snipes' response to the recount scandal.
"The Daily Show" host specifically took aim at Scott, who accused "unethical liberals" of trying to "steal this election" and President Donald Trump for calling the recount efforts a "fraud", tweeting that an "honest vote count is no longer possible- ballots massively infected. Must go with election night!"
Noah told his audience, "But if Trump is saying this about an election that he's not a part of, imagine if he loses in 2020. Like he's going to be holding up in the Oval Office like Scarface. He'll be sitting behind the desk with a couple of uzis, Kellyanne Conway is going to be manning machine guns, Don Jr. is standing next to them with an unpinned grenade."
The Comedy Central star then accused Trump and Scott of "lying" and insisted that nobody is "stealing the election," but conceded that Florida has "big issues" when it comes to voting.
"All over Florida, the election has been a clusterf--k," Noah continued. "And everyone is contributing to it, starting with Brenda Snipes, alright? She's the election commissioner in Broward County who's been doing a great job in screwing up people's votes."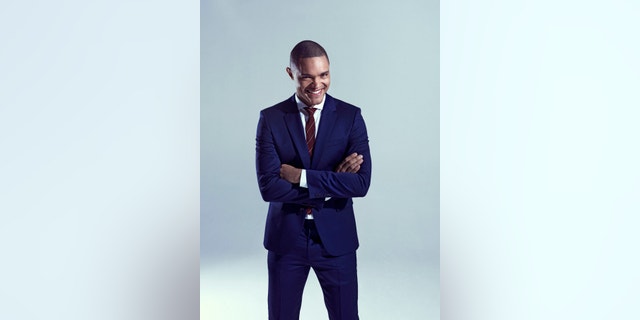 Noah also recalled when Snipes was asked by reporters if she thought if there had been mistakes under her watch and she struggled to come up with an answer, saying, "There have been issues that did not go the way we wanted."
"That was the pause of a woman who was mentally going through a thesaurus to try to find a word for [a] mistake that wouldn't get her fired," Noah reacted. "'There have been blunders? Gaffes? Faux pas? Let's call it a boo-boo! An electoral boo-boo!'"
Noah placed blame on Snipes and her "weird ballot design" that led to 25,000 voters who "didn't notice" the Florida Senate race, which he insisted would have changed the outcome since the margin between Scott and Nelson is roughly at 12,000 votes.
"So Brenda's screw-up has affected Florida's Senate results," Noah added.
He also blasted a GOP supervisor of elections who allowed Floridians displaced by Hurricane Michael to vote by email, which is against the law.
"Okay now look, I sympathize with people who were displaced by the hurricane, but that doesn't mean one guy can just make up new ways to vote!" Noah exclaimed. "You can't just make up rules! Because basically in Florida, there are no rules. Everything is just chaos.
Noah concluded that it's "pretty clear" that Florida will "never have its s--t together" when it comes to voting.