Tom Selleck takes issue with Homer Simpson, dad in Berenstain Bears books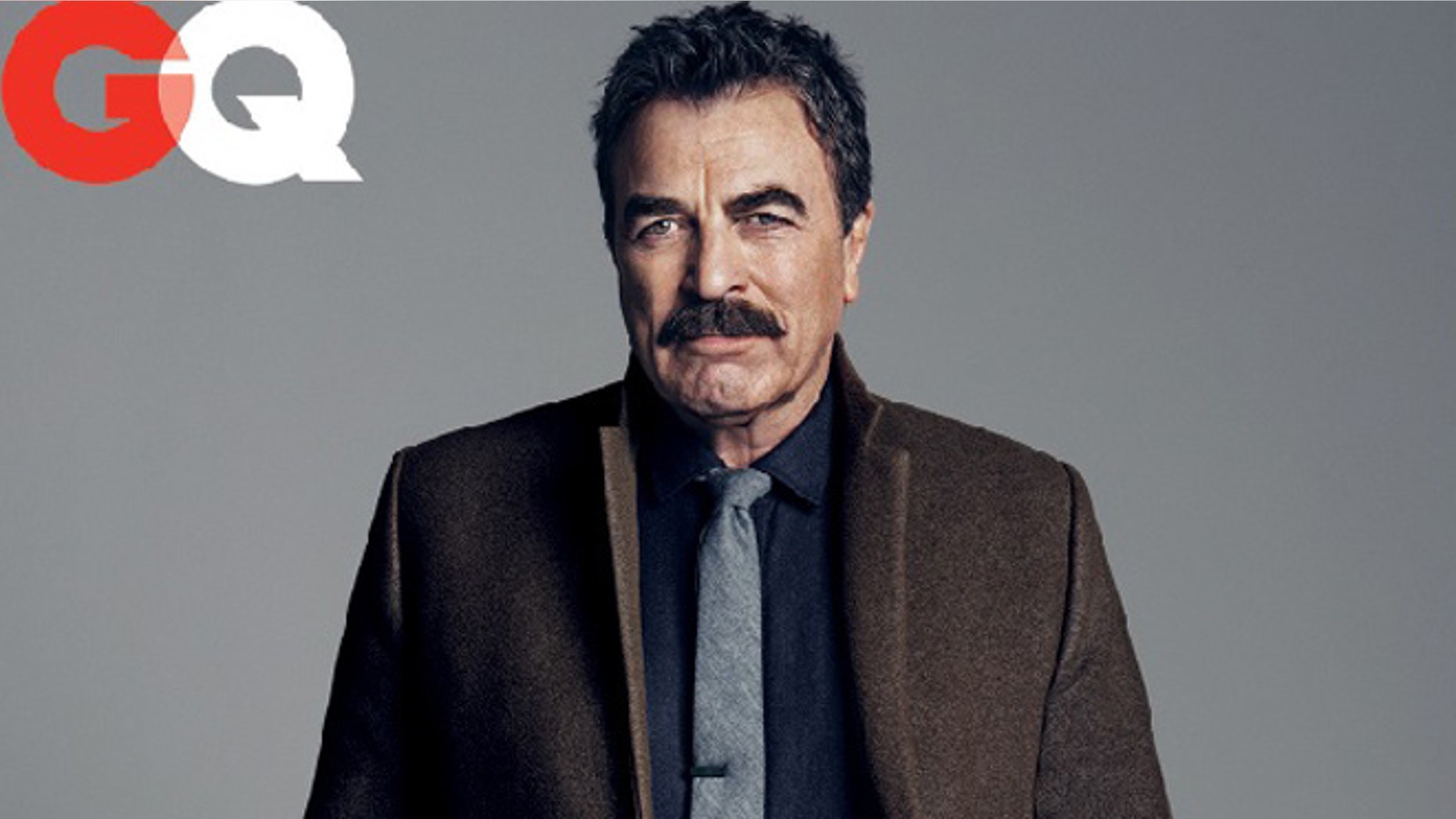 Tom Selleck turns 70 next year.
That's right, 70.
Which is one of the reasons he's featured in GQ's first "Age Issue," about looking and feeling great at any age.
The star of the CBS drama "Blue Bloods" is now a bona fide Hollywood legend, but he had his struggles early on, and credits working with James Garner for showing him how to be a TV star the right way.
The then 34-year-old Selleck "had done the leads in several pilots, but nobody saw them because they didn't sell, and I did this thing on 'Rockford,' and I watched Garner, because I'd been on a lot of shows where everybody was walking on eggshells and there were battles about who was coming out of their dressing room first," he told GQ. "[Rockford] understood that leads in a show like a television series involved leadership, probably: When you're not feeling so good, put on a happy face, it's infectious—these things sound kind of corny and stupid, but this is our life."
Selleck took his experience on "The Rockford Files" and put it to use the very next year on "Magnum PI," the show that made him a star, and again on "Blue Bloods."
"We all like each other, and we don't have anybody stir the pot on 'Blue Bloods,'" he explained. "I like to think I've set some of that example. I'm older than most of the actors. I play the patriarch, and it's a rare opportunity to show a positive example."
Selleck said his character, Police Commissioner Francis "Frank" Regan isn't perfect, but at least he's no buffoon.
"He's got issues, but at the same time, most dads on TV are idiots," Selleck said. "Homer Simpson is an idiot."
Another pop culture dumb dad Selleck has little time for? The dad in the Berenstain Bears books.
"I read it to my daughter when she was very young, I read it all the time.... And I got to about the third book and I said, 'I'm not gonna read these anymore.' She said, 'Why, Daddy?' I said, "Because the father's always an idiot!" Selleck laughed. "So, look, I'm not a message guy—I think our job is to entertain—but I think there is an interesting by-product in 'Blue Bloods,' in a way, of a patriarchal family—in this case by accident, in the context of the show, because he lost his wife. And dads are still dads, even to grown-ups."