Tom Hanks apologizes for involvement in blackface skit at 2004 fundraiser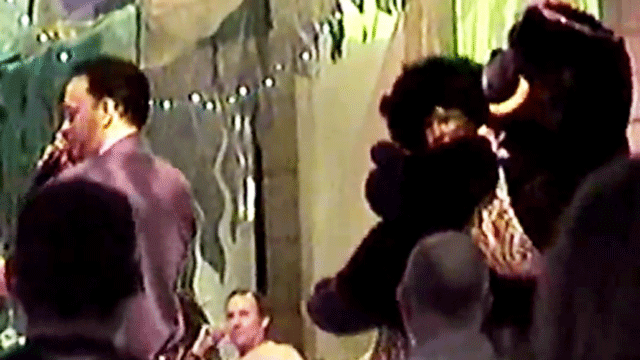 Oscar-winning actor Tom Hanks is apologizing for appearing in a fund-raising skit along with a person in blackface in 2004.
Hanks said in a statement to The Daily Caller that he "was blindsided when one of the parents got up on the stage in a costume that was hideously offensive then and is hideously offensive now. What is usually a night of food and drink for a good cause was, regrettably, marred by an appalling few moments."
The Daily Caller published a video made at a charity event emceed by Hanks and Eagles guitarist Glenn Frey. In the video, a white man in blackface and an afro wig appears in stage in a Tarzan-like costume holding a giant stuffed gorilla that was up for auction.
On the video, taken from the audience with a handheld camera, Hanks says to the man: "A celebrity in our midst. Who would have thought Bill O'Reilly would have joined us?"
The Daily Caller website said they were sent the video following Hanks' narration of a 17-minute campaign video for President Barack Obama.
Congress of Racial Equality rep Niger Innis called the skit "an orchestrated, heinous, and racist 'Stepin Fetchit' routine" in an interview with The Daily Caller, and called for Obama to replace Hanks in his campaign video.
Frey tells several of what seemed to be prepared, off-color jokes about the man as he roams the stage. You can watch the video here.