Tom Cruise and others react to director Tony Scott's shocking death plunge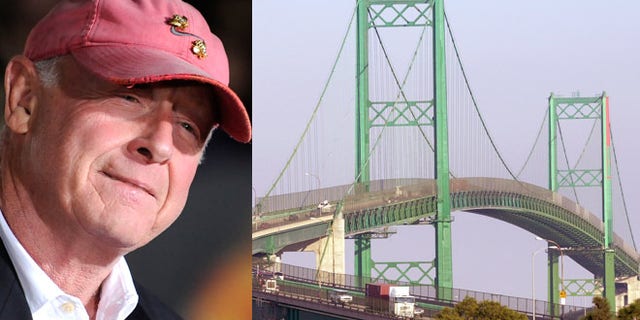 Hollywood film legend Tony Scott's apparent suicide at age 68 had friends and colleagues offering their thoughts and condolences.
Tom Cruise, who starred in Scott's Top Gun expressed his condolences, "Tony was my dear friend and I will really miss him. He was a creative visionary whose mark on film is immeasurable. My deepest sorrow and thoughts are with his family at this time."
Enemy of the State actor Gene Hackman remembers Scott "was always sensitive to the needs of an actor. We've lost a wonderful, creative talent."
Scott had been working on a film adaptation of Fox News personality Bill O'Reilly's latest book, "Killing Lincoln," at the time of his death. O'Reilly released a statement, saying: "Tony Scott's talent enriched the world. His accomplishments were many. My prayers for his family."
Several Hollywood heavyweights tweeted out their condolences. "Sin City" director Robert Rodriguez wrote: "Great knowing you, buddy. Thanks for the inspiration, advice, encouragement, and the decades of great entertainment."
"Apollo 13" director Ron Howard offered: "No more Tony Scott movies. Tragic day."
"Babel" screenwriter Guillermo Arriaga expressed his shock: "I'm deeply sorry for the death of Tony Scott. I will like to understand the mystery behind the decision he took."
Actress Kat Dennings wrote: 'Tony Scott, rest in peace. How horribly sad," white actress Vanessa marcil sounded a note of caution, writing: "Director Tony Scott commits suicide. Hold on to your families. Wake up."
Scott jumped off a 180-foot tall bridge into the Los Angeles Harbor. His body was recovered hours after several motorists reported Scott's plunge.