'Today' show confirms Megyn Kelly on way out at 30 Rock
Megyn Kelly is out at NBC News, according to the $69 million talk show host's own soon-to-be-ex colleagues at 30 Rock, who confirmed the poorly kept secret Friday morning with a tweet.
"This morning, NBC News host Megyn Kelly is in talks with the network about her imminent departure, according to a source familiar with the situation," revealed a tweet from the "Today" show's account.
Fox News has learned that Kelly and her team are not at NBC's headquarters, and that initial exit discussions are taking place over the phone.
FOX NEWS' CHRIS WALLACE CONDEMNS TRUMP'S ANTI-MEDIA RHETORIC
NBC's confirmation followed a furious spate of developments that followed Kelly's ill-advised suggestion on Tuesday that putting on "blackface" isn't necessarily racist under certain circumstances. Kelly, whose unpopularity at the Peacock Network was already well known, apologized tearfully for the comment, but on Thursday NBC announced that her show would be taped reruns until further notice. That sparked rumors – now confirmed – that she would be out just halfway through her bank-breaking, three-year contract that pays her $23 million per annum.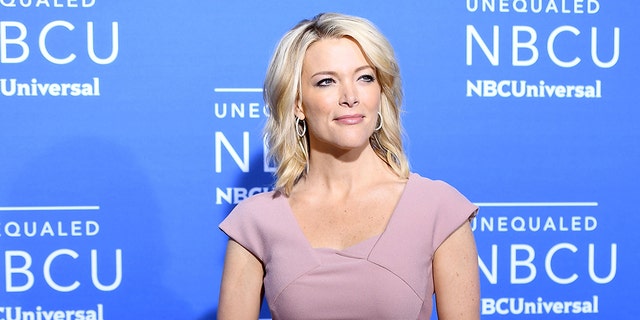 As her job hosting "Megyn Kelly Today" circled the drain, other developments swirled around Kelly, who rose to stardom at Fox News Channel. Fox News learned that Kelly's legal team was insisting on having #MeToo superstar Ronan Farrow accompany her to settlement talks. Kelly had sided with Farrow, whose Pulitzer Prize-winning story about now-disgraced Hollywood producer Harvey Weinstein's sexual misconduct was spiked by NBC suits.
Kelly, a champion of the #MeToo movement, had also irked network honchos by taking on-air shots at NBC for not hiring an independent law firm to conduct an investigation into the culture of the company amid refusing to air Farrow's reporting and Matt Lauer's termination for sexual misconduct.
NBC declared the network didn't do anything wrong when handling Lauer after executives refused to launch an independent investigation. Instead, an in-house review found that management was completely oblivious to Lauer's behavior. Meanwhile, Farrow has said that he was "blocked from further reporting" regarding Weinstein and is working on a book that will detail his side of why NBC News didn't air his story. All this has resulted in NBC News chairman Andy Lack coming under fire for his handling of sexual misconduct allegations. An NBC insider feels Lack wanted Kelly ousted for not toeing the company line — with the blackface remarks making a convenient excuse to terminate her.
"But what is racist?" Kelly asked in a live panel discussion. "Because you get in trouble if you're a white person who puts on blackface on Halloween, or a black person who puts on white face for Halloween… back when I was a kid that was OK, as long as you were dressing like a character"
'This morning, NBC News host Megyn Kelly is in talks with the network about her imminent departure, according to a source familiar with the situation'
Kelly offered a heartfelt apology to open her show on Wednesday and received a standing ovation from the in-studio audience. But Lack condemned Kelly's comments during a previously scheduled town hall event for his news division staff on Wednesday.
Kelly's comments have been reported extensively on both "NBC Nightly News" and "Today," leading to much speculation that NBC News executives hoped to put a spotlight on the controversial rhetoric as a way to separate with the veteran journalist. NBC colleagues quickly became her biggest critics when Craig Melvin called her comments "racist and ignorant" and Al Roker said she "owes a bigger apology to folks of color around the country."
Kelly's first season averaged nearly 2.4 million viewers, 375,000 fewer than the "Today" show 9 a.m. hour had before she arrived. She has reportedly hired a prominent Hollywood attorney who is speaking with NBC executives Friday.
NBC News did not immediately respond to multiple requests for comment.