Tiger Woods embraces girlfriend Erica Herman after golf great's first tour victory since 2013
After Tiger Woods sank a putt to seal his first PGA Tour victory in five years on Sunday, the golf great ran into the arms of his girlfriend, Erica Herman, who then wrapped her arms around him and gave him a kiss.
Woods capped off an incredible comeback after his career seemed to be spiraling following his public divorce with his ex-wife Elin Nordegren amid a shocking sex scandal, back problems and a DUI arrest in May 2017. Woods' win at the Tour Championship was his first since winning the 2013 Bridgestone Invitational.
"It's been tough," Woods said immediately after the match. "I've had a not-so-easy last couple of years and I've worked my way back and ... it's just hard to believe I've won the Tour Championship."
Woods, 42, and Herman, 33, have been dating since 2017 and were first spotted together at last year's Presidents Cup in New Jersey, according to People.
Since then, Woods and Herman had been seen together on several dates, including the famous Nobu in Southern California, according to the magazine.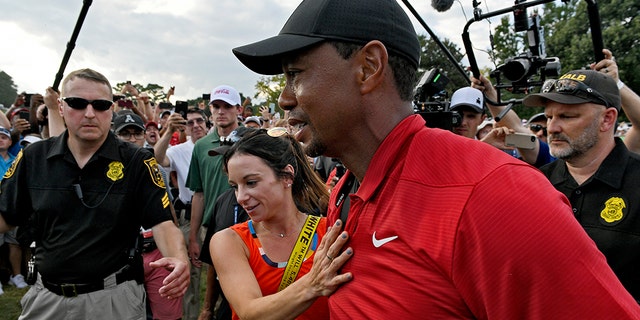 Herman had served as the general manager of Woods' restaurant The Woods Jupiter, which the golfer opened in Florida in August 2017. TMZ reported in February she no longer works there.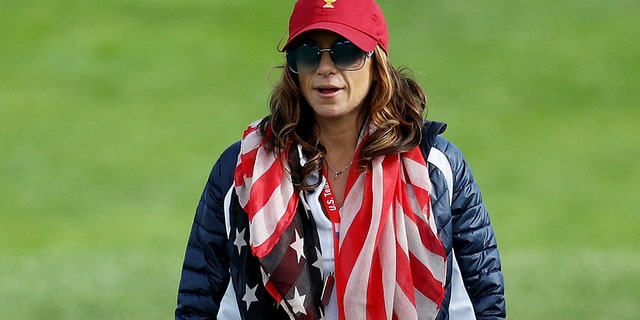 She was also seen with Woods' children, daughter Sam, 11, and son Charlie, 9, on a beach in the Bahamas last December. And while the two aren't getting married anytime soon, a friend of the golfer told People in April that he's developed some feelings for her.
"No one has signed any paperwork," the friend told People. "It's not like they're pledging their lives to each other. But she's really nice and Tiger likes her."