Tiffany Haddish wears same gown to Oscars that she wore to movie premiere, 'SNL'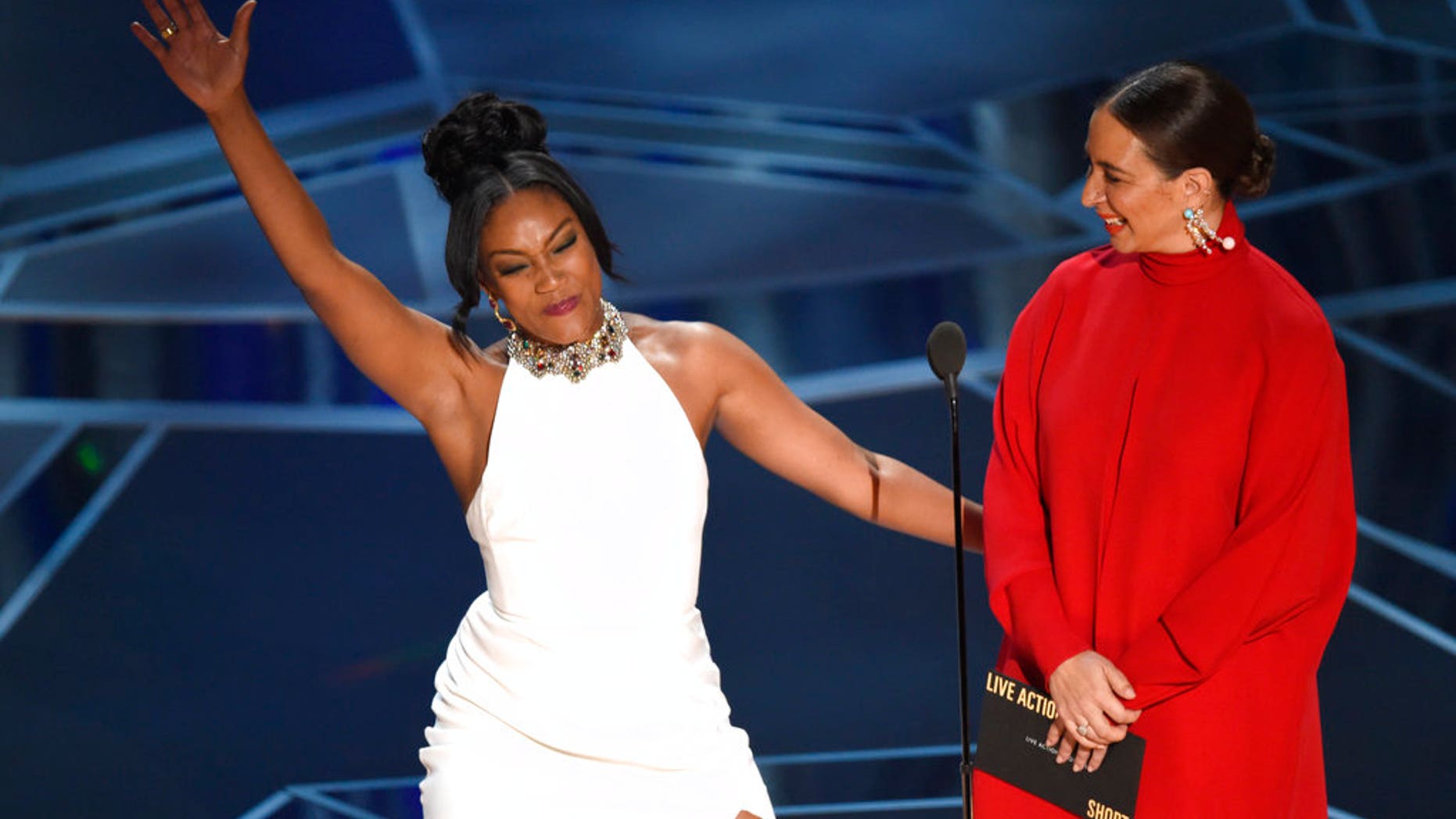 Comedian Tiffany Haddish loves her white Alexander McQueen dress so much, she's worn it several times — at a movie premiere, on "Saturday Night Live" and now at the 90th Academy Awards.
Haddish, 37, presented the Oscar for best documentary short and best live action short with Maya Rudolph at the Oscars while donning the $4,000 gown, along with a comfy pair of slippers.
The upcoming star has been open about just how much she loves this curve-hugging dress. She wore it during the red carpet premiere of her movie, "Girls Trip," and twice throughout her "SNL" hosting gig in November.
"I spent a lot of money on this dress!" Haddish remarked during her opening monologue on the sketch show. "This dress cost way more than my mortgage, this [is] an Alexander McQueen, OK?"
She added that despite the advice of others, who called repeating a dress such as this "taboo," she'd wear the gown "multiple times," no matter the occasion.
"I feel like I should be able to wear what I want, when I want, however many times I want, as long as I Febreze it," Haddish joked.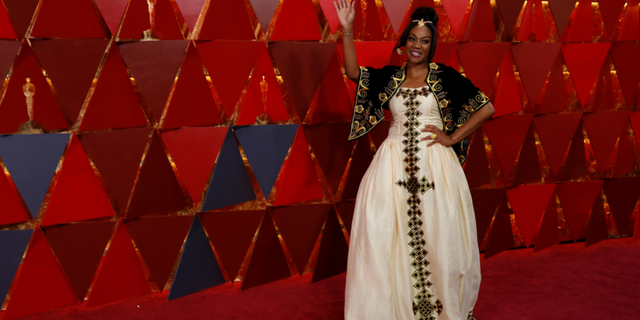 The dress was Haddish's second look of the night. Her first was a floor-length cream grown, with gold and black embroidery designed throughout.
She told ABC on the Oscars red carpet the look was a tribute to her father and worn in honor of her heritage and "fellow Eritreans."