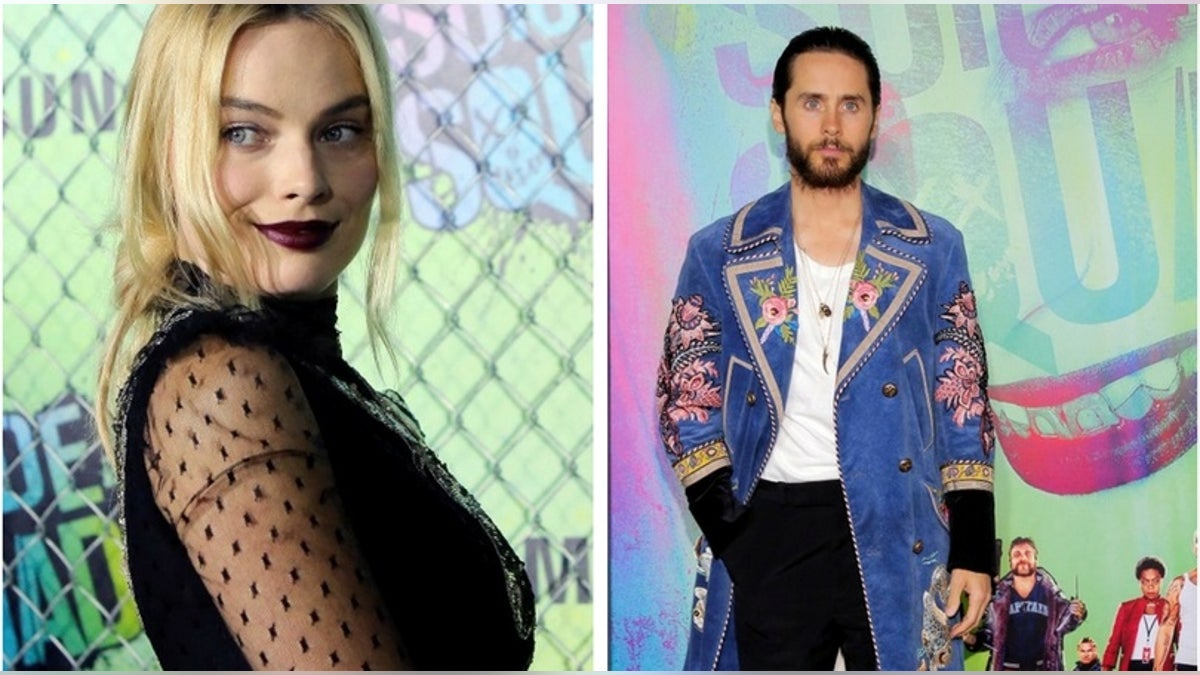 The directors of "This Is Us" are said to be in the final stages of creating a film focusing on Batman villains Harley Quinn and the Joker.
Directors and executive producers Glenn Ficarra and John Requa are signed on to pen the untitled project, according to The Hollywood Reporter.
WHY TOM CRUISE'S BUTT HAS GONE VIRAL
Jared Leto and Margot Robbie who played the murdering duo in last year's "Suicide Squad" are said to be reprising their roles for the movie.
The movie is set to be released after the sequel of "Suicide Squad," an insider told The Hollywood Reporter.
The film, characterized as "a criminal love story" will feature the two costumed villains trapped in "an insane and twisted love story," a source told The Hollywood Reporter. "'When Harry Met Sally' on Benzedrine," the source added.
'HELLBOY' CASTING SPARKS BACKLASH OVER 'WHITEWASHING'
On top of the "Suicide Squad" sequel and Harley Quinn and Joker movie, a movie featuring only the Joker is also said to be in the works. It was not immediately clear if Leto would depict the Joker in that film.
Ficarra and Requa are also credited with directing "Crazy, Stupid, Love" and "Whiskey Tango Foxtrot."