'The Soup' ending its 22-year run, says E!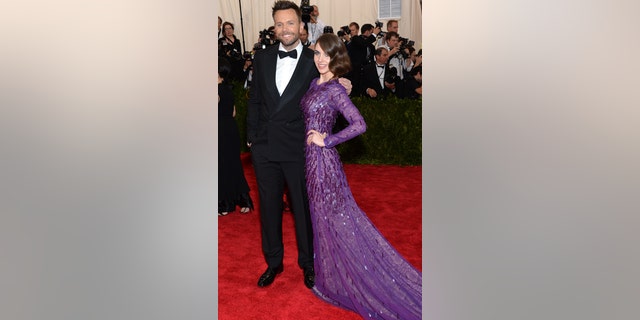 NEWYou can now listen to Fox News articles!
"The Soup" is nearing The End.

E! said this morning its weekly series skewering pop culture will bow out on December 18, ending the franchise's 22-year run.
The show premiered in 1991 as "Talk Soup" and launched the career of original host Greg Kinnear, who hosted until 1995. He was followed by John Henson (1995-99), Hal Sparks (1999-2000) and Aisha Tyler (2001-02). It was re-launched as "The Soup" in 2004 with current host Joel McHale. The series earned a 2014 Emmy nom for Outstanding Short-Format Live-Action Entertainment Program
From E!'s announcement:

"As E! counts down to the final episode on December 18 at 10pm ET/PT, Joel McHale will continue to host new episodes that bring viewers the best of the worst in pop culture and look back at some of the series most memorable moments from the past 22 years. New episodes will air Fridays at 10m ET/PT until McHale signs off for the last time and fans say good-bye to the most infamous green screen in TV history, along with the characters that appeared in front of it, including Mankini, Lou the Chihuahua, and of course, the floating talk show heads in the notorious Chat Stew graphic.

"We are incredibly proud of the long-running success of 'The Soup,'" said Jeff Olde, EVP of Programming & Development for E! "'The Soup' has delivered countless laughs and unforgettable episodes, and we are grateful to the talented teams fearless wit and clever approach week after week. Joel took the show to new heights for more than a decade, and his irreverent humor and unique brand of comedy as captured so perfectly on 'The Soup' will be missed.

Over its 22-year history, "Talk Soup" and "The Soup" have welcomed some of the most celebrated actors and singers as well as some incredibly desperate X-listers to stand in front of its jolly green screen and poke fun at the most ridiculous moments in television. Stars and stars that have stopped by include Norman Reedus, Yvette Nicole Brown, Patrick Warburton, Alison Brie, Seth Green, Lucy Lawless, Chris Hardwick, Wendi McLendon-Covey, Ken Jeong, RuPaul, Steven Yeun, Joe Manganiello, Wendy Williams, Simon Pegg, Jon Cryer, Joe Jonas, Kal Penn, Mary Lynn Rajskub, Adam Scott, Aaron Paul, Gabourey Sidibe, Larry King, Kelly Ripa, Allison Janney, Adam DeVine, Johnny Weir, Danny Trejo, Jeff Probst, James Corden, Adam Pally, Jane Lynch, Marilyn Manson, Jon Heder, Tyra Banks, Martha Stewart, Nene Leaks, Nancy Grace, Zachary Quinto, George Takei, Chevy Chase, Sean Combs, Evan Rachel Wood, Eminem, Demi Lovato, Sarah Hyland, Jake Pavelka, Katey Sagal, Mayim Bialik, Katie Lee Gifford, Ana Gasteyer, Tyrese Gibson, Anderson Cooper, Andy Cohen, Kylie Minogue, Kristin Davis, Shaquille ONeal, Joan Rivers, Jack Black, Eli Roth, Busy Philipps, Jaime Pressly, Lea DeLaria, WWE Superstar The Miz and Carrot Top.

Join Joel McHale as E! celebrates the long-running series with new episodes on Fridays and the series finale of "The Soup" on December 18. "The Soup" is produced by Wilshire Studios with Joel McHale, KP Anderson and Ed Boyd serving as Executive Producers.
Related stories
'The Royals' Post Show Among E!'s New Digital Series
E! Greenlights 'Botched' Spinoff 'Botched By Nature'
'I Am Cait' Renewed For Season 2 By E!