'The Ring' star Daveigh Chase arrested for traffic violation, questioned in man's overdose death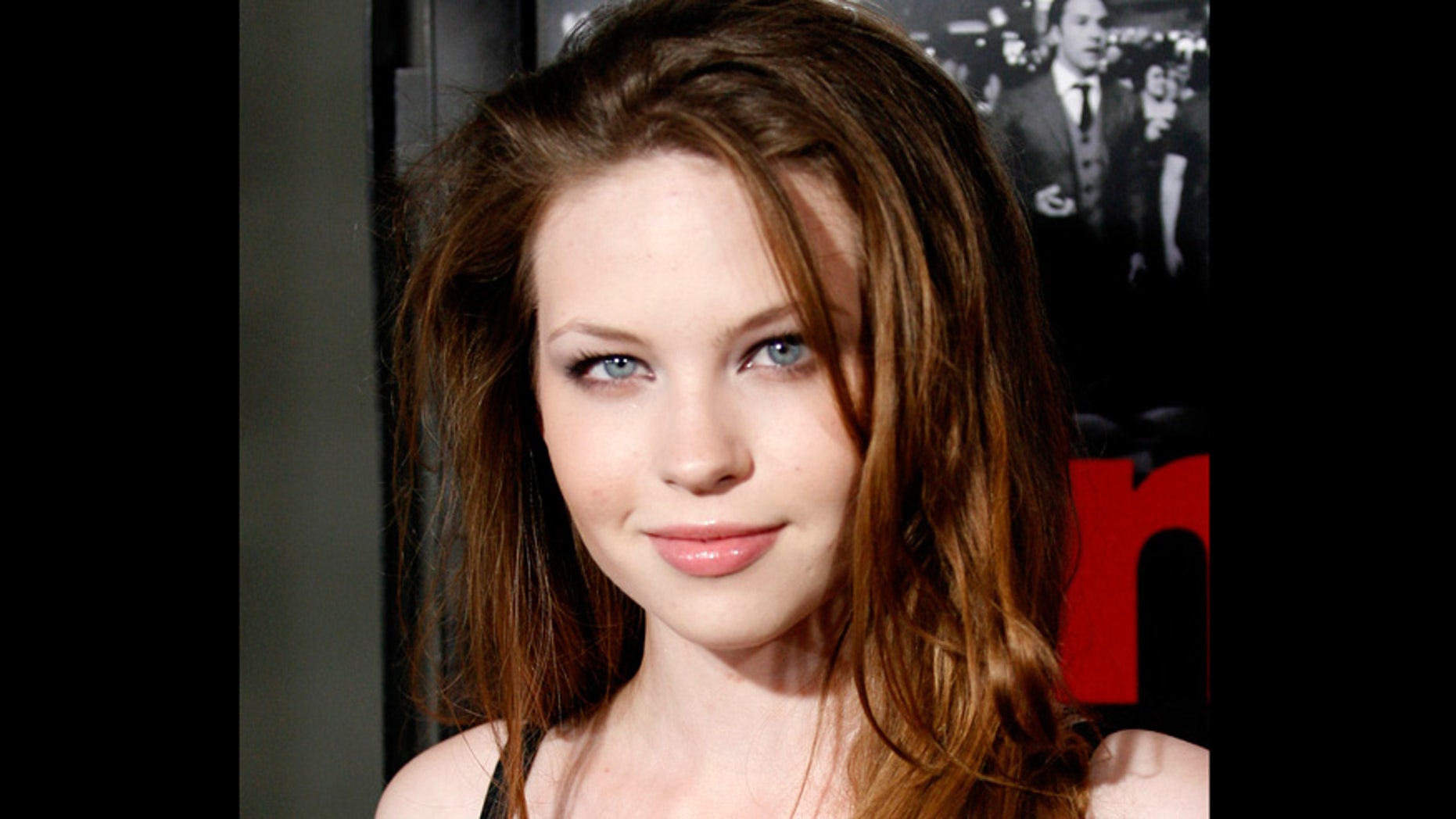 Former child star Daveigh Chase was arrested for a traffic-related violation on Feb. 22, the Los Angeles Police Department told Fox News Friday. She was also questioned in regards to an unidentified man's Feb. 15 overdose.
According to a police report obtained by Fox News, Chase was released the same day on $1,805 bail.
A rep for Chase told Fox News the actress was arrested on a warrant for failing to appear in court for a traffic violation. He would not comment further.
CHILD STARS: WHERE ARE THEY NOW?
The actress, 26, reportedly left an unidentified man outside of a Los Angeles hospital in the early morning hours of Feb. 15 and took off without reporting the incident, TMZ reported.
TMZ added the man was pronounced dead after he was discovered by hospital employees. Authorities believe the man overdosed and Chase was trying to get him to the hospital.
While her relationship to the deceased person is unknown, TMZ explained police were told she was "hanging out" with him in the hours leading up to his death.
FOLLOW UP ON FACEBOOK FOR MORE ENTERTAINMENT NEWS
Chase is best known for playing the creepy little girl Samara in 2002's "The Ring." She also voiced Lilo in the 2002 animated Disney film "Lilo and Stich." She recently appear in the 2016 film "Jack Comes Home" opposite Rory Culkin and Natasha Lyonne.