The Not So Secret World Of Colombian Actor Moises Arias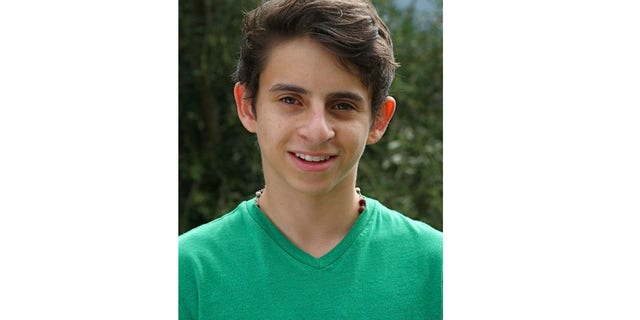 We saw him grow up on the Disney Channel's hit show "Hannah Montana" as troublemaker Rico Suave, but Colombian actor Moises Arias is not a kid anymore.
Even though his popular show ended last year, the 17 year old actor's continued success proves to directors that he has a world of potential ahead of him.
Fox News Latino caught up with Arias to talk about his most recent role in Disney's new animated feature film "The Secret World of Arrietty."
The film, which was released today, follows a family of four-inch-tall people who live anonymously in another family's home.
Latinos Shine at 54th Grammy Awards
Arias said he could relate to the movie's theme because, "I'm a shorter person and I had to deal with that when I was younger."
He went on, "a kid that's different…could see the movie and see how different species (can) live in unity with each other."
Arias has had to fight hard to break through the stereotypes that plague child actors and has so far impressed directors with this skills.
Arias told Fox News Latino that, "people have been pleasantly surprised when I go into meetings."
"It takes time obviously (since) Hannah Montana is the thing I'm mostly known for," but Arias is determined to keep working at it.
Selena Gómez and Justin Bieber's Fun Day in Santa Monica
Even though Arias is a recognizable actor, his mother, who hails from Medellin, Colombia, has helped keep him grounded.
When he visits his parents' native country, Arias makes sure to visit the poorer side of Colombia so he can reach out to the families there.
He loves to do this because "it's very fulfilling, it's magical." Arias went on, "I think Colombia is beautiful, the women, the food, the people, everything about Colombia is awesome."
Arias' next role is sure to help him further establish himself as an actor.
Currently training in New Orleans, Aria's new action movie "Enders Game" is sure to be a hit with an all star cast including Harrison Ford and Oscar Nominee Viola Davis.
Naibe Reynoso is a freelance reporter in Los Angeles, California.
Follow us on twitter.com/foxnewslatino
Like us at facebook.com/foxnewslatino