The Kardashians have two connections to Elvis Presley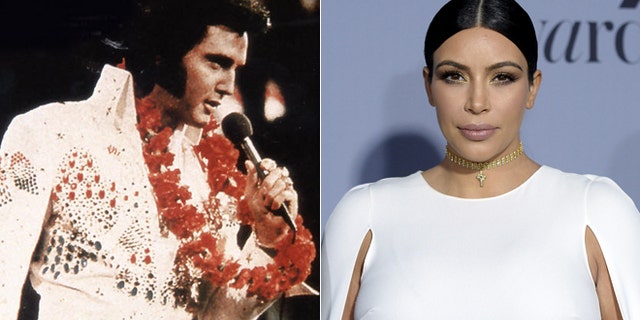 The Kardashian clan has not one but two connections to Elvis Presley. The juicy details are revealed in the new tell-all book "Kardashian Dynasty" by Ian Halperin reports Rob Shuter of naughtygossip.com.
Robert Kardashian and his future wife Kris had a whirlwind romance culminating in a marriage proposal after the third date. But Kris had applied to become a stewardess and just received word that she was accepted for training by American Airlines.
Click here to subscribe to FOX411's YouTube channel
She hoped that Kardashian would wait for her during the six-week training program but during that period he met Priscilla Presley. Kris would call Kardashian every night who even once asked her for advice on what he should buy Priscilla as a birthday present.
However their relationship soon fizzled out and Kris went onto marry Kardashian and have four children together. Their marriage imploded when Kardashian discovered his wife was having an affair. Initially their divorce was bitter but after time the two reconciled their differences and became close again.
Kris of course went onto marry Olympic gold medalist Bruce Jenner whose second marriage was to Linda Thompson. Thompson who had appeared on "Hee Haw" lived with Elvis Presley for four years following his divorce from Priscilla.
"Kardashian Dynasty" comes out on April 19.