'The Good Wife' recap: Alicia discovers her investigator's dark past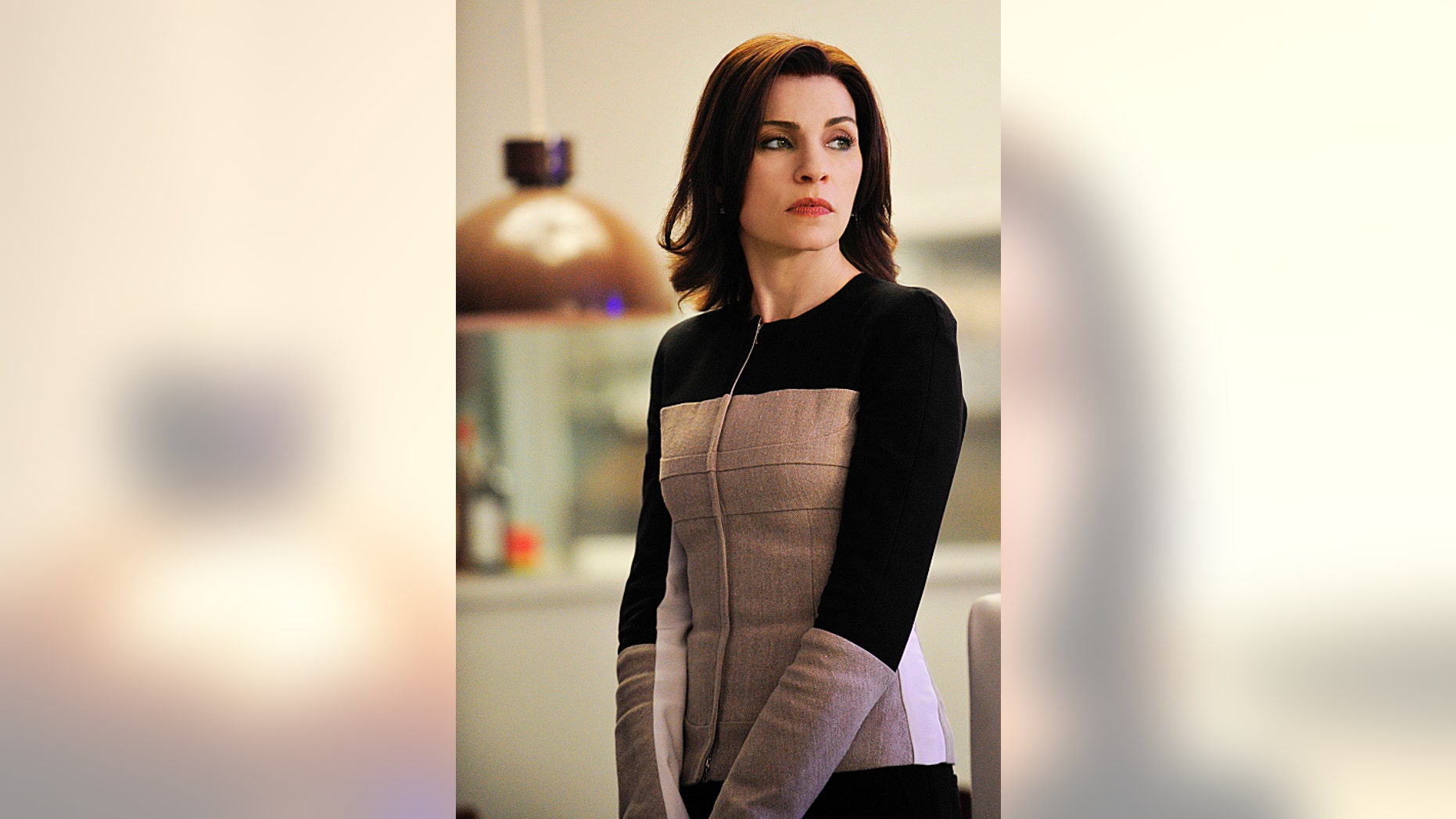 Ed. Note: The following contains spoilers from 'The Good Wife'.
Attorney Alicia Florrick (Julianna Margulies) has been flirting with her new investigator this season. But it turns out he's been a bad, bad boy. On Sunday night's episode, Alicia learns about the dark past of the sexy Jason Crouse (Jeffrey Dean Morgan).
Jason's back story is revealed after Alicia gets a woman named Mya Sachs as a client in bond court. Mya insists she's innocent of shoplifting at a department store and won't plead guilty. That annoys Judge Schakowsky, who blames Alicia for slowing down his high-volume court. The judge forces Alicia to go to trial with Mya immediately, and the desperate lawyer asks Jason to investigate the store.
Mya's mother tells them she believes her daughter was targeted because she's African-American. At the store, Jason observes the manager appear to target another black woman, Betty Todd, for arrest. He tells Alicia it could be a case of racial profiling.
Back in bond court, other African-American women charged with shoplifting learn of Alicia's desire to help them and they ditch their lawyers for her. Jason winds up testifying for Alicia in Mya's case, saying that Todd was being targeted by the store when she didn't steal anything.
But the opposing counsel, determined to show the investigator is a liar, asks Jason if it's true that he was "disbarred as a lawyer six years ago" and "punished a judge after he found a client of yours guilty."
Alicia's adversary also says that Jason was "investigated by the bar four different times before then for altering evidence, all to prove your clients were innocent."
To Alicia's shock, Jason confirms it's all true under oath!
Smelling a class action lawsuit for her clients, Alicia and Jason view security footage of women shopping at the store. As they sit cozily together, Alicia asks Jason, "So you beat up a judge?"
He admits he wanted to, but got tackled before he could land more than one punch.
Jason then tells Alicia he is "the calmest, sweetest man on the face of the earth," except when people don't listen to reason.
"Do I need to worry about you?" Alicia asks.
"Yeah. Why do you think you got me so cheap?" he replies.
But in a stunner, video ultimately proves that Mya's mother was the one who shoplifted from the store. When Mya realizes her mom could be prosecuted instead, she tells Alicia she'll take the guilty plea herself.
Later, at the bar, Alicia's colleague Lucca Quinn (Cush Jumbo) tells her she cares too much and advises her to seek out better-paying cases. Alicia suddenly asks Lucca if she'll be her legal partner: "Want to do it together?"
Sunday's episode also shows Diane Lockhart (Christine Baranski) fighting a doctor-assisted suicide case -- on the side she doesn't support.
The case involves a woman named Alexa who had committed suicide after she couldn't live with the pain from a brain tumor. With Diane's rival legal eagle Louis Canning (Michael J. Fox), representing the doctors who helped Alexa end her life, Diane is asked by Ethan Carver (Peter Gallagher), who works for her firm's big client, conservative political powerhouse Reese Dipple, to argue the anti-euthanasia side.
Although Diane is pro-euthanasia, Carver persuades her to take the case because doctor-assisted suicide is still illegal in Illinois. With the state legislature considering legalization, Carver also asks Cary Agos to convince Alicia to lobby husband Peter (Chris Noth) to veto the bill.
Cary visits Alicia and points out if she persuades Peter, she could return to the firm of Lockhart, Agos, & Lee because Dipple would love her. But Alicia tells Cary she won't do it—and doesn't want to rejoin the company.
Despite being personally opposed to her own arguments, Diane fights against assisted suicide in court, seeming to prove that Alexa didn't know a potentially lifesaving treatment was on the horizon. But Louis ultimately shows that Alexa did know about the research, but had rejected it as "garbage" in an online posting.
Meanwhile, Eli Gold (Alan Cumming) uses the issue in his vendetta against Peter's political manager Ruth Eastman (Margo Martindale). He lets Peter's liberal mother Jackie know that Peter is being pressured to go against doctor-assisted suicide and encourages her to discuss it with Ruth. At Peter's office, Jackie is annoyed when Ruth prevents her from immediately seeing her son.
Eli also asks Alicia and Peter's Christian daughter Grace to raise her objections against doctor-assisted suicide with her father and she shows up at the governor's office.
However, Ruth soon smoothes things over with both Grace and Jackie, saying she'll always pay attention to them during the campaign, then tells Eli he had failed miserably at creating a rift between her and the Florrick women.
"The Good Wife" airs Sundays on CBS.