The biggest Hollywood scandals of 2017
2017 has been one of the most scandal-filled years for Hollywood to date. Mega movie mogul Harvey Weinstein was accused of sexual misconduct and the claims spurred a slew of allegations against other top stars. Meanwhile, plenty of other scandals plagued Hollywood throughout the year such as Johnny Depp's alleged wild behavior and stars' racy pics leaking online. Here are some of the top scandals from this year, in no particular order.
Sex abuse scandals take over Hollywood
After Harvey Weinstein was accused of sexual misconduct in bombshell reports in the New York Times and the New Yorker, more than 50 women came forward with allegations of rape, assault and sexual harassment against him. The revelations spurred a movement that inspired other celebrities – and everyday people – to speak out about their experiences with the hashtag #MeToo. In the wake of the accusations, other Hollywood stars came under intense scrutiny for their alleged past behavior. Kevin Spacey, Matt Lauer, Danny Masterson, Ed Westwick, Dustin Hoffman, James Toback, Charlie Rose, Sylvester Stallone, Jeffery Tambor, George Takei, Steven Seagal, Oliver Stone, Louis C.K., Jeremy Piven and Brett Ratner were all accused of sexual misconduct. In some cases – like with Piven and Spacey – theses stars projects were shut down as a result of the allegations. Some stars, like Louis C.K., admitted to past misconduct, while others, like Weinstein, denied the claims.
Kevin Hart caught on tape
The married comedian's dalliance with a weekend fling in Las Vegas was videotaped and reportedly shopped to various adult entertainment companies in September. Hart quickly took to Instagram to issue a public apology for cheating on his then-eight-month pregnant wife, Eniko. The other woman, Montia Sabbag, insisted she had nothing to do with the attempts to sell the racy footage. The model said during a press conference, "I am not an extortionist. I had nothing to do with these recordings." The FBI got involved and investigated near leak. Meanwhile, Hart seemingly patched things up with Eniko, and the two welcomed son in November.
Kathy Griffin
The former Bravo reality star became persona non grata after posing in a Tyler Shield photo shoot with fake a severed Trump. The comedian apologized but she has since retracted her apology and claims she was blacklisted in Hollywood since the polarizing picture was published. She has since resumed her tirade against Trump and has been routinely mocking the president in her stand-up routine.
Nude snaps of A-listers hit the web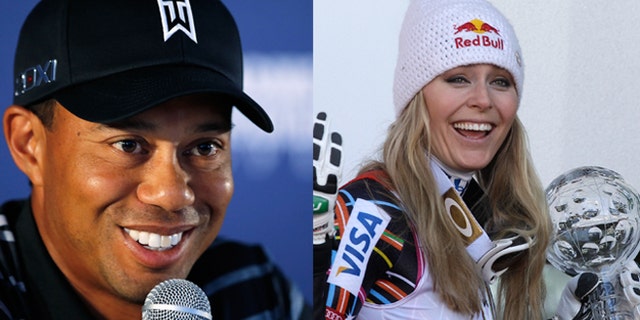 A slew of stars fell victim a nude photo hack in 2017, and racy pics of the A-listers were posted on the website Celeb Jihad in August. Lindsey Vonn, Tiger Woods, Amanda Seyfried, Miley Cyrus, Katherine McPhee, Stella Maxwell and Kristen Stewart were among the stars impacted by the leak. Many stars sought legal action and demanded the photos be removed from the web. At the time, a rep for Vonn told Fox News, "It is an outrageous and despicable invasion of privacy for anyone to steal and illegally publish private intimate photos. The athlete vowed to take "all necessary and appropriate legal action to protect and enforce her rights and interests." Vonn and Woods' NSFW snaps were taken down.
Johnny Depp's wild behavior
The movie star lives in the lap of luxury and even owns a private island, however, in 2017 details of the star's seemingly out-of-control lifestyle were exposed as he battled his former managers in court. The "Pirates of the Caribbean" star claims he did not know he was acquiring enormous debt, but his ex-managers have provided emails in their court documentation that appears to show they were warning Depp to cut back his spending, which they claim amounted to about $2 million per month. The case is still pending, and it seems to be weighing on the star. Depp allegedly showed up drunk to the November premiere of his film "Murder on the Orient Express." Still, his biggest scandal of the year may have come when he joked about assassinating President Trump in June. He later apologized for the "bad joke" that drew a lot of criticism.
Corey Feldman claims his life is in danger
The '80s actor has long said he knows the names of several Hollywood pedophiles he claims tormented him during his days as a young star. In October, he said he would reveal the names of those people and shortly after that the "Goonies" star posted a YouTube video claiming his life was in danger. "…I had a near-death experience last night where I felt like I was almost going to be killed. Two trucks came speeding at me at the same time on a crosswalk." Feldman went on to name one of the alleged pedophiles, Jon Grissom, on Dr. Oz's talk show in October. In another episode, he later confirmed the name of another alleged pedophile, Alphy Hoffman.
'Bachelor in Paradise' shut down
The reality show halted production after claims of sexual misconduct on set between show contestants Corinne Olympios and DeMario Jackson in June. The two were in the pool while shooting the series in Mexico when they engaged in sexual behavior. Rumors immediately swirled that Olympios was too drunk to consent, and the show's producers quickly cut filming. Warner Bros. conducted an investigation and determined no misconduct had occurred. The show resumed filming but without Jackson and Olympios. The two were later brought on during an episode with host Chris Harrison to discuss the literally show-stopping moment.
Jim Carrey battles deceased ex's family
"The Ace of Ventura" star lost his girlfriend Cathriona White to suicide in Sept. 2015, but he has since been engaged in a messy court battle with her mother and estranged husband. The back-and-forth made headlines in 2017 when the family accused Carrey of giving White prescription drugs. They also claimed he exposed her to sexually transmitted diseases. Carrey countersued in September claiming that White's death was her own fault. In the countersuit, Carrey explained his decision to file a suit: "Hollywood stars are caught in the Hobson's choice of publicly fighting these false claims or confidentially settling the potential litigation for millions of dollars in order to save them from public embarrassment, ridicule, and pile-on litigation." The case has yet to be resolved.
Mayim Bialik's op-ed offends
In the wake of Weinstein's sexual misconduct claims, the "Big Bang Theory" actress wrote an essay for the New York Times in October in which she discussed her own actions in Hollywood and her modesty. In the piece Bialik wrote, "I have almost no personal experience with men asking me to meetings in their hotel rooms. Those of us in Hollywood who don't represent an impossible standard of beauty have the 'luxury' of being overlooked and, in many cases, ignored by men in power unless we can make them money." Social media users lashed out against the actress and accused her of victim blaming. Bialik issued an apology saying she was "truly sorry."
'A Dog's Purpose' animal abuse claims
The flick "A Dog's Purpose" was intended to be a heartfelt family film, but when footage from the set surfaced in January of a dog appearing to be distressed while filming, animal advocates lashed out. The movie's producers said the footage was not an accurate depiction of how the dog was treated during production, however, Universal Pictures cancelled the film's red carpet premiere, and the film flopped.
R. Kelly cult rumors
A shocking Buzzfeed report in July accused R&B star R. Kelly of running a cult-like household. The report, which was based on interviews with women who once lived with Kelly, alleged that the star housed six women in his residences in Chicago and Atlanta, and it stated he does not let the women eat without his permission, and he allegedly forces them to perform sex acts. A lawyer for Kelly has denied the allegations, and subsequent reports with similar accusations have since surfaced.
Cosby walks free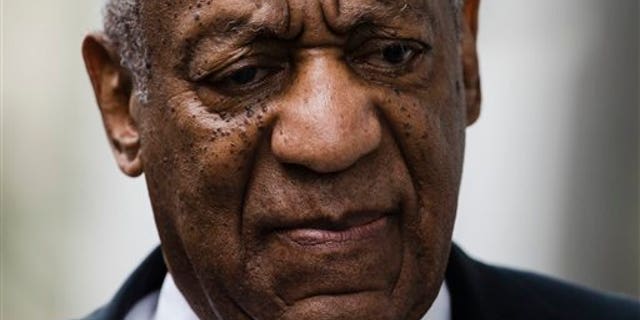 Many expected Bill Cosby, who has been accused of drugging and sexually assaulting dozens of women, to be convicted of a crime when he went to trial over the summer. However, a jury was unable to reach a verdict in a case in July that examined Cosby's 2004 encounter with Andrea Constand. Constand alleged that the star gave her pills and then groped her without her consent. Cosby did not take the stand but previously stated he had a consensual encounter with Constand. After six days of deliberations, a judge declared a mistrial when the jury was unable to reach a consensus. The prosecution has vowed to retry the comedian.
Steve Harvey's private memo leaked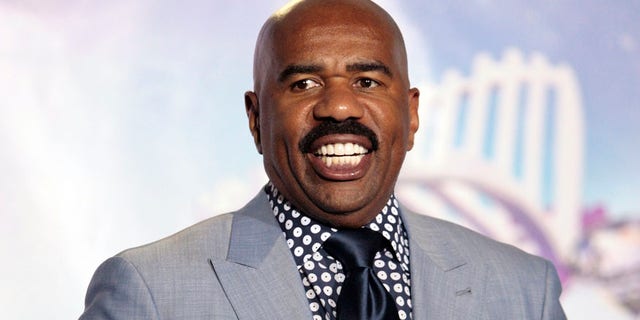 Steve Harvey wrote a scathing memo to his staff about how he wants to be treated while on set, and the details leaked in May. The talk show host told his employees in the note, "There will be no meetings in my dressing room. No stopping by or popping in. NO ONE... Do not open my dressing room door. IF YOU OPEN MY DOOR, EXPECT TO BE REMOVED... Do not approach me while I'm in the makeup chair unless I ask to speak with you directly. Either knock or use the doorbell." Harvey admitted the memo was legitimate and eventually joked about in August saying, "I learned two things from that email. One, I can't write. And two, I should never write."
Samantha Bee mocks boy with cancer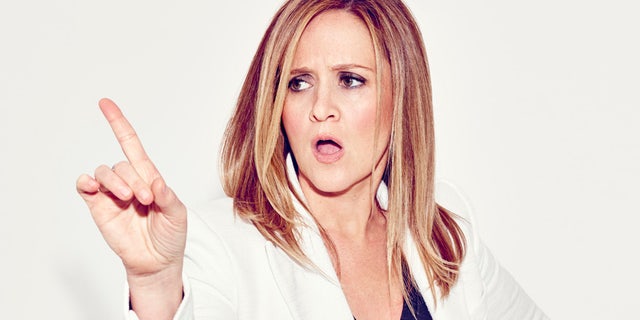 The political satire host unknowingly mocked a 20-year-old man with brain cancer, Kyle Coddington, who was attending a Conservative Political Action Conference in March. The comic mocked the man's hairstyle during her show and compared Coddington's look to that of a Nazi. Coddington's sister took to Twitter to lampoon Bee for her dig. "When @iamsambee makes fun of your brother for having 'Nazi' hair. He actually has stage 4 brain cancer, but whatever floats your boat." Bee quickly apologized and removed the clip from her show's YouTube channel.