The best classic holiday TV specials and where you can watch them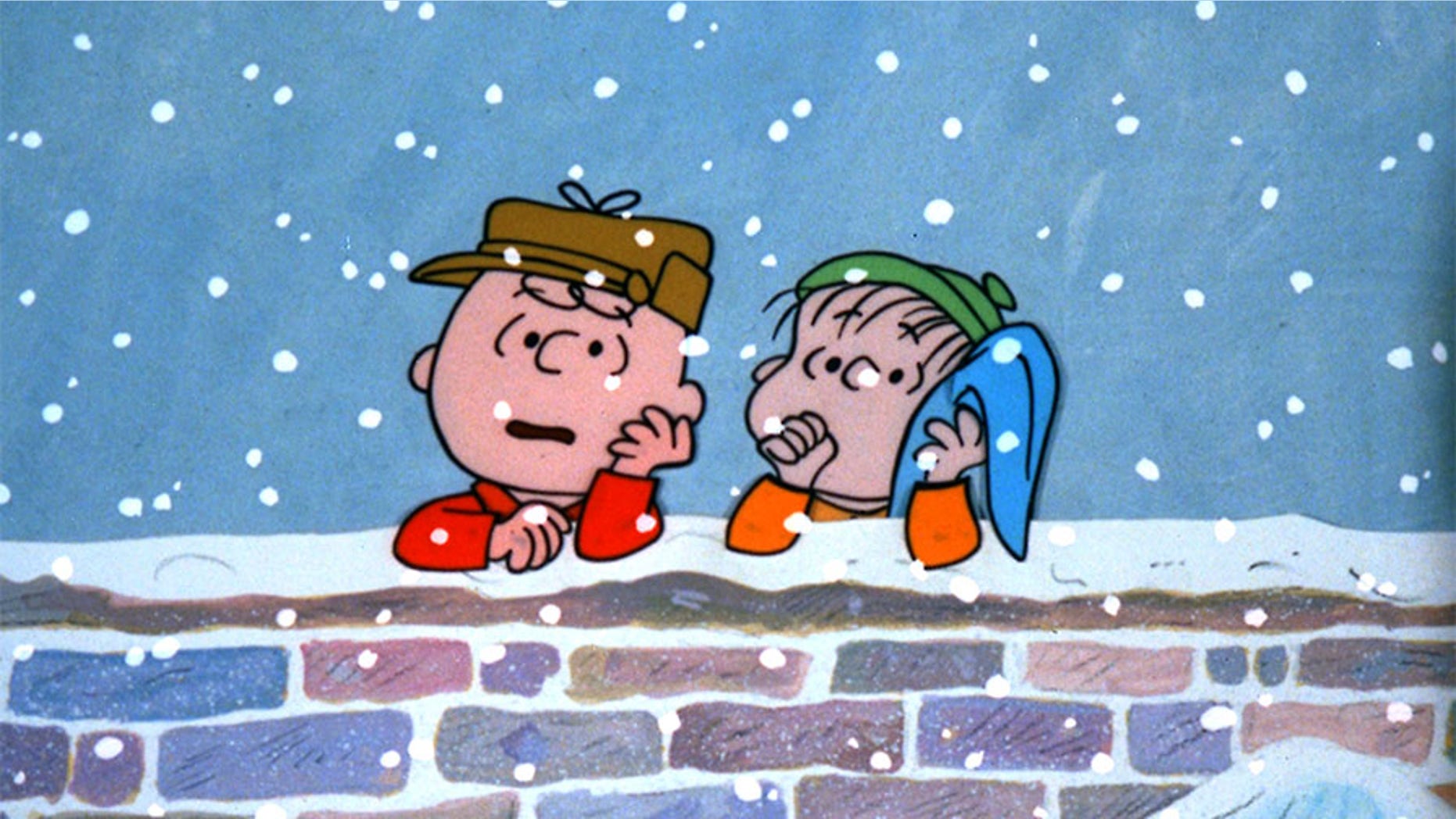 Between turkey stuffing and gift wrapping, the holiday season may seem like an endless list of chores to check off from your to-do list, but that doesn't mean you should skip one important tradition.
Grab the family, hot cocoa and cookies and snuggle up on the couch in front of the television for a non-stop marathon of beloved holiday classics nearly everyone will love.
HOW YOUR FAVORITE STARS CELEBRATE THANKSGIVING
Below are some of our favorites worth adding to your calendar this year, stat:
Macy's Thanksgiving Parade
Thursday, November 23 at 9 a.m.
NBC
No serving of turkey would be complete without witnessing some of your favorite cartoon characters come to life at the annual Macy's Thanksgiving Day Parade in New York City. This year, audiences will view 17 giant character balloons, 28 legacy balloons, 26 floats, 12 marching bands and more.

The National Dog Show Presented by Purina
Thursday, November 23 at 2 p.m.
NBC
Following the Macy's Thanksgiving Day Parade, hundreds of furry friends will strut their stuff and compete for Best in Show. "Seinfeld" star John O' Hurley will be back to host the show dedicated to thanking man's best friend.
"Love Actually"
Friday, November 23 at 12 p.m.
CMT
This 2003 cult favorite tells the story of eight different couples and how they cope with their eccentric love lives during the Christmas holiday. The film stars Hugh Grant, Liam Neeson and more.
"Santa Claus is Comin' to Town"
Friday, November 24 at 8 p.m.
ABC
This 1970 TV film explains how a simple mailman manage to reveal the origin of Santa Claus. This children's favorite features the voices of iconic Hollywood stars, like Fred Astaire, Mickey Rooney and Keenan Wynn.
"Frosty the Snowman"
Friday, November 24 at 8 p.m.
CBS
The 1969 classic children's animated film reveals how a living snowman and a little girl take on a greedy magician who will stop at nothing to wreak havoc during the holiday season. The film highlights the voices of Jimmy Durante, Billy De Wolfe and Jackie Vernon.
"Dr. Seuss' How the Grinch Stole Christmas"
Friday, November 24 at 8 p.m.
NBC
Good luck trying to get the song "You're a Mean One…" out of your head. Watch a grumpy hermit as he tries to steal Christmas from the Who's of Whoville in this 1966 TV favorite. Boris Karloff, who is best known for depicting Frankenstein in the 1931 horror film, lends his voice here as both narrator and The Grinch.
"The Story of Santa Claus"
Saturday, November 25 at 9 p.m.
CBS
Unwind this weekend with this 1996 animated film, which presents an origin story for Santa Claus and his dream to give every child in the world a gift for Christmas. Expect to hear the voices of Ed Asner, Tim Curry and Betty White, just to name to a few.
CMA Country Christmas
Monday, November 27 at 8 p.m.
ABC
Reba McEntire will kick off the country music tradition this year, which will feature performances by Alan Jackson, Lady Antebellum, and Luke Bryan, among others. If that's not enough, McEntire herself will sing a song from her new album, titled "My Kind of Christmas."
"Rudolph the Red-Nose Reindeer"
Tuesday, November 28 at 8 p.m.
CBS
The beloved 1964 TV movie tells the story of a determined reindeer who is called upon to lead Santa Claus with his shiny nose to deliver presents for children throughout the world.
85th Annual Christmas in Rockefeller Center
Wednesday, November 29 at 8 p.m.
NBC
Join millions across the country and witness a 75-foot tall Norway Spruce become lit up live in New York City. To commemorate the annual light ceremony, artists like Penatonix, Gwen Stefani and Jennifer Nettles will take to the stage and show off their powerful pipes.

"Home Alone"
Wednesday, November 29 at 8:30 p.m.
Freeform
In this 1990 film, an eight-year-old troublemaker tries to protect his family from a pair of mischievous burglars when he's left home alone during the holidays. Macaulay Culkin became a household name for starring in this movie alongside Joe Pesci and Daniel Stern.
"A Charlie Brown Christmas"
Thursday, November 30 at 8 p.m.
ABC
This 1965 short TV film continues to captivate audiences and it's back for another round. Watch Charlie Brown as he's reminded about the true meaning of the season with a little help from a special tree.
"A Christmas Carol"
Sunday, December 3 at 8 p.m.
getTV
Watch Charles Dickens' iconic story come to life in this 1999 film and learn how an old, bitter miser learns the importance of compassion during the holiday season with the help of three ghosts. The film stars Patrick Stewart as Ebenezer Scrooge.
"Johnny Cash Christmas"
Thursday, December 7 at 9 p.m.
getTV
The Man in Black takes over television screens in this 1983 special as he performs alongside June Carter Cash, Ricky Skaggs and Merle Haggard.
"Elf"
Thursday, December 14 at 1:30 p.m.
Freeform
A giant man raised an elf in the North Pole attempts to find his true identity with hilarious results. This 2003 comedy stars Will Ferrell as beloved Buddy, as well as James Caan, Bob Newhart, Edward Asner and Mary Steenburgen.
"Holiday Affair"
Friday, December 15 at 10 p.m.
TCM
For those seeking some feel-good romance during the holiday season, this 1949 film shows how a young widow is wooed by a sales clerk whom she inadvertently got fired. The 1949 movie stars Robert Mitchum and Janet Leigh.
"I Love Lucy Christmas Special: In Color"
Friday, December 22 at 8 p.m.
CBS
Enjoy a blast from the past as two back-to-back episodes from the iconic sitcom "I Love Lucy" are broadcast in full color with zero interruption. The special will unite Lucille Ball, Desi Arnaz, Vivian Vance and William Frawley on screen once again as they make the holiday season a whole lot funnier. The series originally aired from 1951 until 1957.
"The Dick Van Dyke Show Christmas Special: In Color"
Friday, December 22 at 9 p.m.
CBS
Keep the laughter going and enjoy two colorized episodes of the classic sitcom "The Dick Van Dyke Show," which originally aired from 1961 until 1966.
"Christmas in Connecticut"
Sunday, December 24 at 4 p.m.
This romantic comedy from 1945 explores how a writer who lied about being the perfect housewife must cover her tracks when her boss and a returning war hero invite themselves to her home for a traditional family Christmas. The film stars screen siren Barbara Stanwyck.
"A Christmas Story"
Sunday, December 24 at 8 p.m.
TBS
Who could possibly forget this memorable 1983 comedy? Set in the 1940s, the film tells the story of a young boy named Ralph as tries to convince anyone and everyone that a Red Ryder B.B. gun is truly the best Christmas gift ever. The film stars Peter Billingsley in the holiday classic.
"It's a Wonderful Life"
Sunday, December 24 at 8 p.m.
No holiday season would be complete without a special gathering to watch this beloved 1946 film starring Jimmy Stewart. The movie tells the story of a suicidal George Bailey (Stewart) who learns what the world would be like if he didn't exist with the help of a guardian angel.