'The Bachelorette' recap: Andi sends guy home suddenly, addresses drama with Nick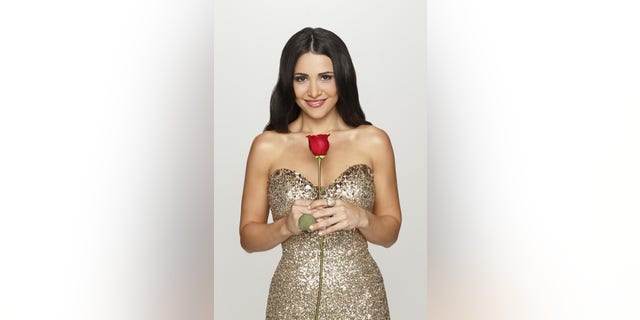 On this week of "The Bachelorette" in Venice, Italy, Andi Dorfman sent a guy home abruptly during a tearful dinner, and took Nick Viall on a one-on-one date to discuss last week's big blow-up between the guys.
"This is a guy that I gave the first impression rose to and I really like," she said. "There was something that just didn't sit right about last week. I just hope that I feel as good as I did before about him. I need to see, can I move on with this guy or can I not?"
Andi and Nick walked through the streets of Venice and rode through the city on a gondola, before a dinner at a masquerade hall, which Andi said would be "sink or swim" for Nick.
"I definitely still have questions I need answered," she said.
Andi got right to the point at dinner.
"I didn't know, am I just totally missing it? Do they hate him is he cocky and arrogant?" Andi asked about the altercation between Nick and the other guys. "As shallow as this might sound, I find it very attractive of a man who others like. Do you think you're a front runner?"
Awkward silence ensued, but Nick recovered.
"I don't like the word," Nick said. "I feel incredibly fortunate to have the connection that we have. It's hard to imagine anyone else having that with you."
He admitted that he does talk with a sense of confidence around the guys.
"I do try to be their friend, but it is very hard and difficult for me," he said. "I can confidently say that I'm definitely falling in love. I definitely am."
"Good. I like hearing that," Andi said beaming.
"I was surprised at his honesty," she told the camera after giving him a rose. "Nick takes responsibility for what he says. I find that very respectable."
The next day, Andi took six of the guys on a date…to take a lie detector test.
The guys freaked out -- especially Josh Murray.
"It's almost like if you say something you want to explain they don't let you," Josh said. "It's yes or no."
"Trust is a huge part of a relationship," he added. "We're building that trust and she said she trusts me. Then I have to go and take a lie detector test."
The men were asked questions like, "are you here for the right reasons?" and "have you cheated on a test?"
Chris Soules was asked if he was Andi's secret admirer who had been sending her romantic notes and he said .... yes. Cover blown.
Chris was disappointed because he wanted to tell Andi at the right time -- now she would find out while reading the test results.
The lie detector test administrator announced Andi told two lies, three men told no lies, one man told two and two men told three lies. He gave them both sets of results in sealed envelopes.
The guys immediately looked at Andi's results and discovered she lied about her favorite country and if she thought all the guys were here for the right reasons.
Andi, however, chose to rip up the guys' results instead of reading them.
"Her ripping up papers spoke volumes to me," Josh said. "It shows she trusts me."
Andi wasn't very confident with the decision, however. At a cocktail party that night, Andi questioned her decision to rip it up instead of reading the men's lies.
Chris reaffirmed her decision, though, by telling her all on his own that he was the secret admirer -- without the help of the lie detector results.
Andi was ecstatic.
"Out of all the guys, I'm glad it's Chris," Andi said. "I see he has a romantic side, has these feelings and knows how to communicate them."
She gave him the group date rose.
Later in the week, Andi finally took Cody Sattler on a date.
The two went to Verona and responded to letters people wrote to "Juliet." Cody then wrote a "letter to Juliet" aka Andi and read it to her at dinner.
"That's amazing!" Andi said, but did not seem thrilled at all.
As Cody proceeded to tell Andi about how badly he wanted her to meet his family, Andi's eyes welled up with tears and she made a shocking decision.
"Obviously here's a rose on the date, but at this point there is just a friendship," Andi said. "There is so much respect for you. You're amazing -- I can't wait until hometowns to hurt you."
"I can't let you go to next week," she added crying. "It's not fair. It's not easy, but it's also the right thing to do."
"I'm not gonna lie, it is a tough pill to swallow," Cody said. "It is something that I want, but we can't always get what we want."
"You're killing me," he muttered as he walked toward a waiting car to the airport. "I can't believe it. It's hard."
At the week-end rose ceremony, "pantsapreneur" J.J. O'Brien was eliminated.
Andi and the remaining six men are off to Brussels next week.