'The Bachelor' star Sean Lowe is celibate, report says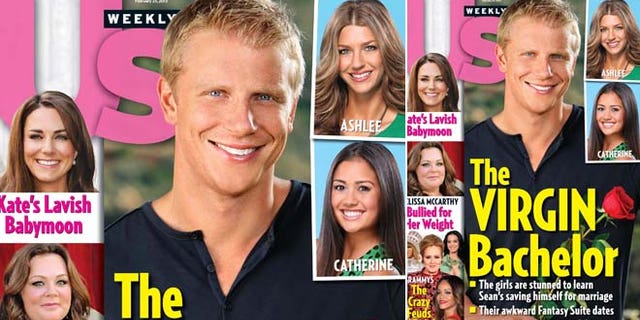 "The Bachelor" Sean Lowe is a virgin… kind of.

OK not really. But a show source dished to US Weekly that the reality star is celibate and a "born-again virgin."

Lowe is currently engaged to one of the final four women from the ABC series, and the 29-year-old former fitness model and his fiancé are waiting until their wedding night to have sex, a source dished.

Though Lowe had sex back in his college days, the religious Christian no longer believes in premarital sex, the source explained.

"Sean doesn't want to have sex until he's married," the source said. ""It's very important to him."

And his future bride-to-be is respecting his wishes.

"She wasn't celibate going in to 'The Bachelor,' so this is a big change," continues the source. "She's dying to do it. Waiting is tough!"

The final contestants vying for Lowe's love are Catherine Giudici, 26, AshLee Frazier, 32, Desiree Hartsock, 26, and Lindsay Yenter, 24.