'The Bachelor' Sean picks final two women, third is furious as she is sent home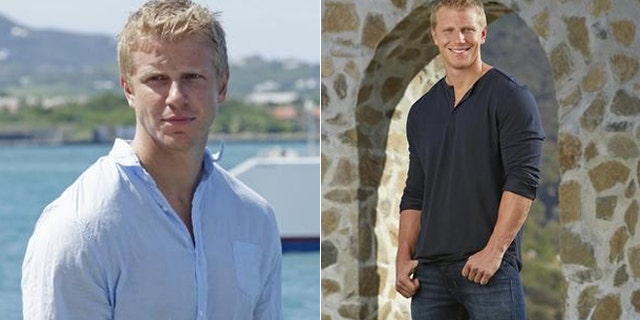 It was down to three on this week's episode of "The Bachelor"—a week often referred to as "fantasy suite week."

The Bachelor is able to invite each of the three women to a night in the Fantasy Suite before narrowing them down to the final two. Form your own conclusions.

This season's episode, however, was probably one the most unconventional of its kind. Most fans were aware of reports that Bachelor Sean Lowe is a "born-again" virgin. The Texas native reportedly had sex during college, but, as a religious Christian, no longer believes in premarital sex.

On last night's episode in Thailand, although nothing is technically confirmed or denied, Sean cannot stop clarifying that all he wants to do is just use the time to hang out with each of the women alone without the cameras.

In seemingly one of the classiest series of overnight dates ever, the women—Catherine Giudici, Lindsay Yenter and AshLee Frazier—feel exactly the same way.

Lindsay, who has the first of the three dates, immediately says yes when she is presented with the date card, but tries to stress without actually saying it out loud that she does not want to go the cliché "Bachelor" route.

"I would love to spend that time with you," she says.

AshLee accepts with a similar stipulation.

"I know where you stand and you know where I stand," she says to Sean.

Then, later, tells the camera: "Sean and I are precisely on the same page about the expectations for tonight."

Catherine, whom many fans consider to be the most up-for-anything and carefree, confesses to Sean on her date that she had thought about the Fantasy Suite before she even came on "The Bachelor."

She tells him that she was worried that she would not be seen "as a lady" and she did not want it to be "about that."

"But I've realized that it has nothing to do with that, but it has to do with time with you," she concludes to a beaming Sean.

"She has her traditional values, and I love that about her," Sean gushes to the camera later.

Wait. No drama? That's it?

Of course there was drama! You just needed to wait until the last 10 minutes of the episode.

(Spoiler alert)

Sean picks Lindsay and Catherine as his final two women to go into the finale—and AshLee is not just upset, she is FURIOUS.

The axed personal organizer from Texas (yes, personal organizer) gives Sean a 20-second death glare before marching away, not allowing him to say a word.

The other women are shocked.

"She didn't say goodbye to us," Catherine says incredulously.

Sean chases after AshLee, who is practically halfway in the car that is bringing her to the airport.
"I thought it was you from the very beginning," he says. "This was honestly the hardest decision I've ever had to make. I think the world of you and I don't want you to ever doubt that."

AshLee gives him another 20-second icy stare (seriously frightening) and then gets into the car without saying a word.

"This wasn't a silly game to me," she angrily tells the camera while driving away. "This wasn't about a joy ride, about laughter, joking and having fun. I let him in and I loved him—it's the ultimate reject."

Will AshLee and Sean ever find closure after their incredibly awkward goodbye? That's what "The Women Tell All" special is for! It airs next Monday night at 8 p.m. on ABC.