Taylor Swift's celebrity feud history: From Kanye West to Katy Perry, and beyond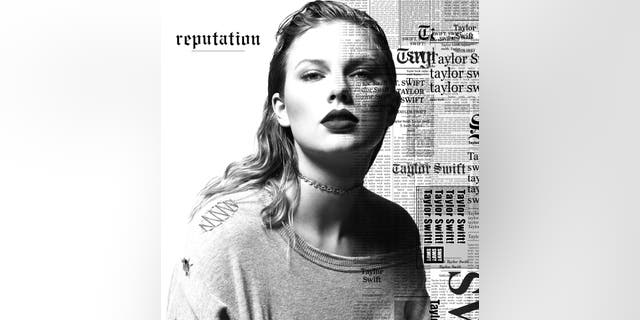 Taylor Swift never backs down from a fight. Ex-boyfriends, ex-friends -- nobody is safe.
Not only that, fans can usually hear more about these soured relationships in her songs. Swift dropped her latest single, "Look What You Made Me Do," on Thursday and fans are already speculating that it could be about a number of celebrities with whom she has bad blood.
Read on for a look at Swift's celebrity feuds.

1. Kanye West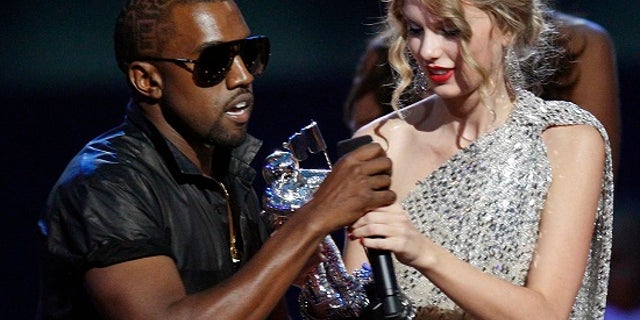 It all began when Swift won the award for Best Female Video at the VMAs in 2009 – and Kanye West infamously stormed the stage to say Beyoncé really deserved the honor.
West eventually apologized and all seemed right between the two stars for a few years. Then West released the song "Famous."
"Famous" includes the line, "I feel like me and Taylor might still have sex. I made that b***h famous." The two began feuding again about whether Swift gave permission for the lyric.
Swift released her first new single in three years on Thursday – and many think the song "Look What You Made Me Do" is directed at West.
"I don't like your little games, don't like your tilted stage," Swift sings in an apparent reference to West's recent tour which used a floating and tilted stage.
2. Katy Perry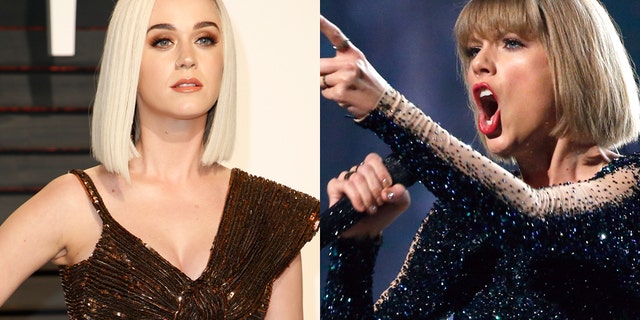 Katy Perry and Swift used to be friends and have even shared a stage together.
But Perry found herself on Swift's bad side after a misunderstanding about some dancers. Perry is accused of poaching three of her former dancers from Swift's tour to rejoin her. One of those dancers said they agreed to tour with Perry because they had known her longer and "weren't really dancing in Taylor's tour anyway."
Since then, Swift released the song "Bad Blood" which she said was about another female singer who "basically tried to sabotage an entire arena tour" in 2013.
Perry has said that Swift was unreasonable about the incident and refused to talk it out with her. "It was a full shutdown, and then she writes a song about me," Perry said. "That's how you want to do it? Karma."
During their feud, Perry seemingly compared Swift to Regina George from "Mean Girls." Swift's latest song includes a lyric that appears to reference the burn book from the film.
3. Kim Kardashian West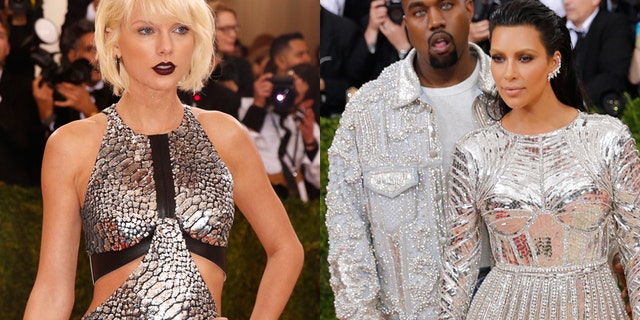 While rumors were flying about whether West actually had permission to use the line about Swift in "Famous," Kim Kardashian West defended her husband.
The reality TV star posted Snapchat videos that purportedly showed Swift approving of the song.
Kardashian West told GQ that Swift had sent an attorney's letter asking her not to release footage of the phone call. And on her reality show, she said Swift was "play[ing] the victim."
4. Demi Lovato
When signing autographs in 2010, a fan asked actress Demi Lovato how her friend and fellow Disney Channel star, Selena Gomez, was doing. Swift and Gomez had begun to develop a close friendship at the time.
"Ask Taylor," Lovato shot back.
As singer Kesha fought to end her contract with Dr. Luke, who she said sexually and mentally abused her, many female celebrities publicly declared their support for her – but not Swift. Lovato appeared to criticize Swift's silence in a series of tweets about "women's empowerment" in February 2016.
She also said she wanted to see "self-proclaimed feminists … start speaking out or taking action for women's rights." After it was confirmed that Swift donated $250,000 to Kesha, Lovato again tweeted.
"Take something to Capitol Hill or actually speak out about something and then I'll be impressed," she said.
In a since-deleted Instagram comment, Lovato said she was "tired of seeing women use 'women empowerment' and 'feminism' to further brands without actually being the ones that have uncomfortable conversations." She also said she didn't "shade" Swift but it's "fine" if people regard her comments in that manner. Lovato has also called out Swift for perpetuating a "false image of what people should look like" with the members of her infamous "squad" and forgoing "women's empowerment" to write a song about Perry.
5. Joe Jonas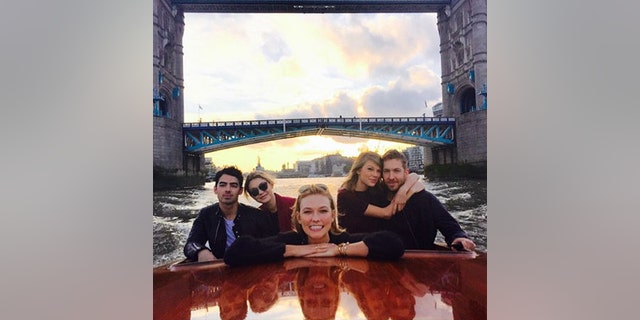 Swift used to date pop star Joe Jonas – until he broke up with her in a 27-second phone call.
Since then, Swift has slammed Jonas in multiple songs, including "Forever and Always."
Swift also appeared to go after the woman Jonas subsequently dated, actress Camilla Belle, in the song "Better Than Revenge."
Swift sings in the song about an actress who stole her boyfriend. The lyrics include jabs like, "she's better known for the things she does on the mattress."
Jonas eventually dated Swift's friend Gigi Hadid and went on a group trip to London with Swift.
6. Calvin Harris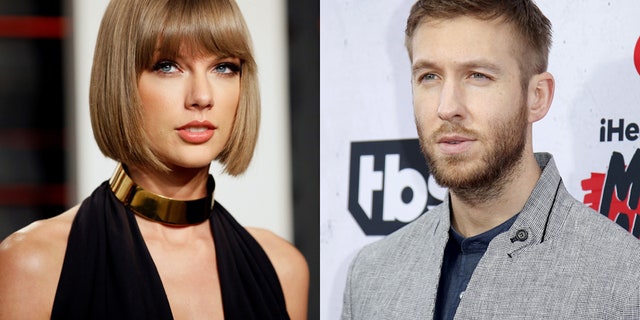 Like Jonas, record producer Calvin Harris also dated Swift – and their relationship didn't have a happy ending.
After the breakup, Swift and Harris erased any trace of each other on social media accounts. But Harris responded to fans' questions about the breakup on Instagram comments.
Harris released a new song after the breakup that is rumored to be about Swift cheating.
After it was revealed that Swift had secretly collaborated on a song with Harris, the producer took to Twitter.
"I figure if you're happy in your new relationship you should focus on that instead of trying to tear your [ex-boyfriend] down for something to do," Harris said. "I know you're off tour and you need someone new to try and bury like Katy [Perry] ETC but I'm not that guy, sorry. I won't allow it."
7. John Mayer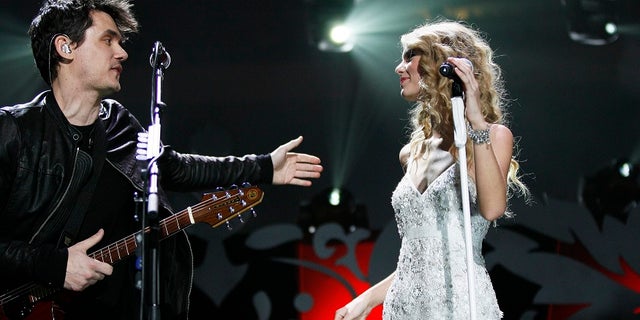 Swift and singer John Mayer reportedly dated while she was still a teenager – and he is also the subject of one of her songs.
The song, aptly called "Dear John," includes the lyrics, "Don't you think 19 is too young to be played by your dark, twisted games?"
Mayer, who has also dated Perry, told Rolling Stone that he was "humiliated" by the song and didn't deserve it.
"I never got an email. I never got a phone call," Mayer said. "I was really caught off-guard, and it really humiliated me at a time when I'd already been dressed down."
Mayer eventually released the song "Paper Dolls," which many believe to be a response to Swift.