Taylor Swift performs new pop song 'Shake It Off' at MTV Video Music Awards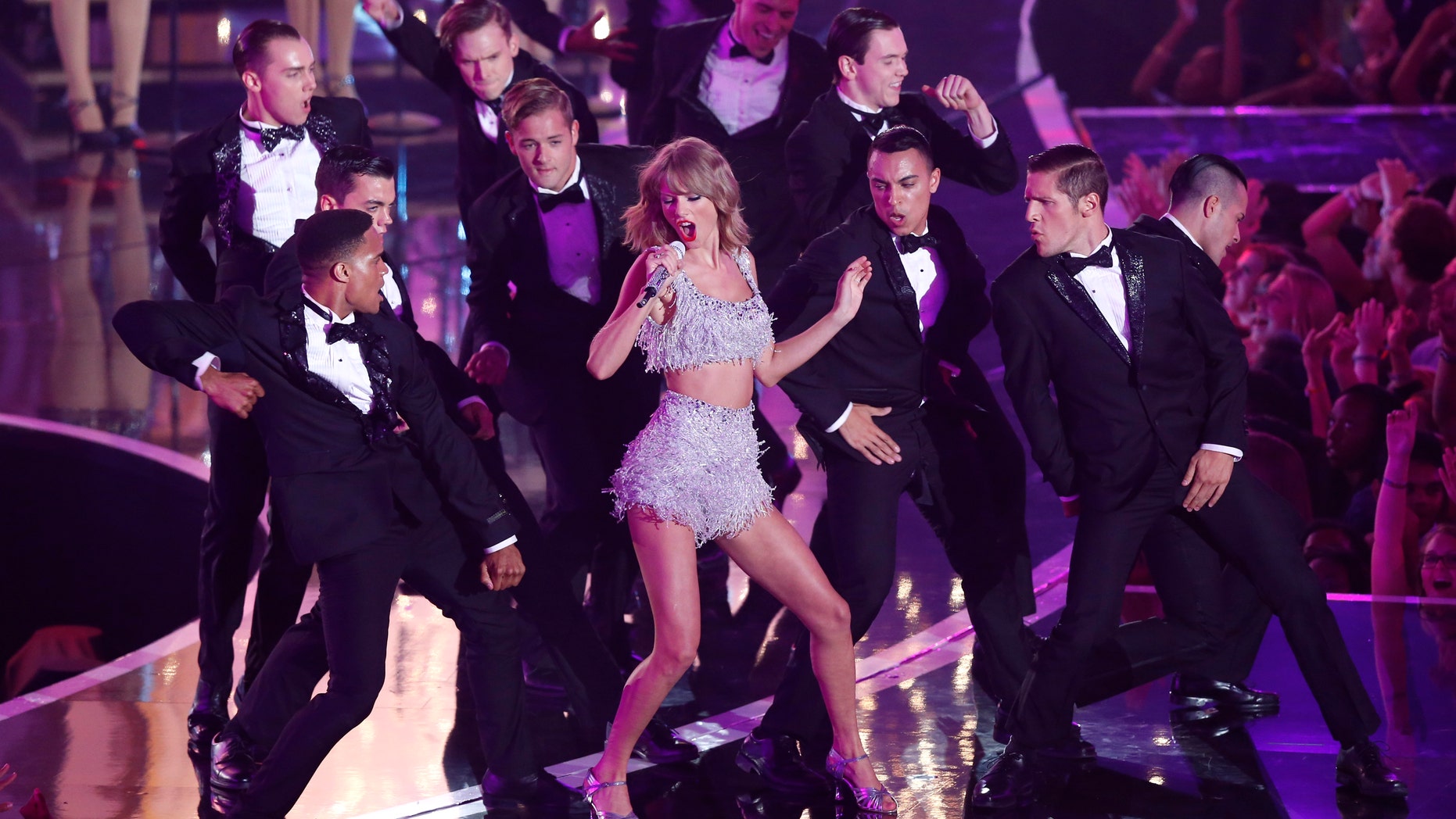 As expected, Taylor Swift shook what her mama gave her on Sunday's MTV Video Music Awards.
The 24-year-old performed her new single "Shake It Off" with a bevy of suited male dancers.
Being Taylor, things got a little silly/awkward near the end of the song-- when it looked like TSwift was going to jump from a giant 1989 sign (it's also the name of her new album, duh). The singer then talked about how there were snakes down there and proceeded to walk quickly down to her dancers.
Watch it all go down, below.