Taylor Swift deals with third alleged stalker this month, authorities say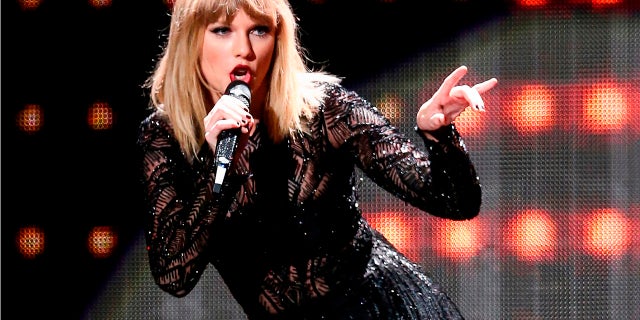 Taylor Swift has millions of fans around the world, but she also continues to draw unwanted attention, authorities say.
On Friday, a Florida man was arrested for allegedly breaking into the pop star's townhouse in New York City. Authorities said they found him sleeping in the singer's bed.
It was the third time this month that someone has been arrested at one of Swift's properties. Luckily, the singer was not present each time.
Authorities responded to a 12:30 a.m. call in the SoHo district of Lower Manhattan where they found a ladder near a broken window at the "Bad Blood" singer's home. That led them to Roger Alvarado, 22, sleeping in Swift's bed, the New York Post reported.
The singer purchased the property a few months ago, but was not living there, the report said.
Alvarado, who apparently took a shower in the apartment before taking his nap, was charged with felony stalking and burglary, among other crimes, authorities said.
On April 14, Julius Sandrock, 38, from Colorado, was arrested on suspicion of stalking Swift outside her Beverly Hills home in Los Angeles. Authorities found the suspect donning a mask and discovered a knife, rope, ammunition, more masks and gloves inside his car, according to police, the New York Daily News reported.
Sandrock was released earlier this week.
On April 8, a homeless man was arrested at the same L.A. property after he allegedly tried to scale a wall and ignored warnings by security guards to leave.
Justin Lilly, 23, was charged with a misdemeanor and sentenced to three days in jail, authorities said.
Although being a celebrity has its obvious perks, some of the entertainment industry's biggest stars have had to deal with alleged stalkers.
In order to help protect celebrities, some communities have passed laws that make stalking a crime, or have limited public access to information regarding celebrities' driving records and home addresses.
The Associated Press contributed to this report.