Surprises and snubs: Golden Globes 2015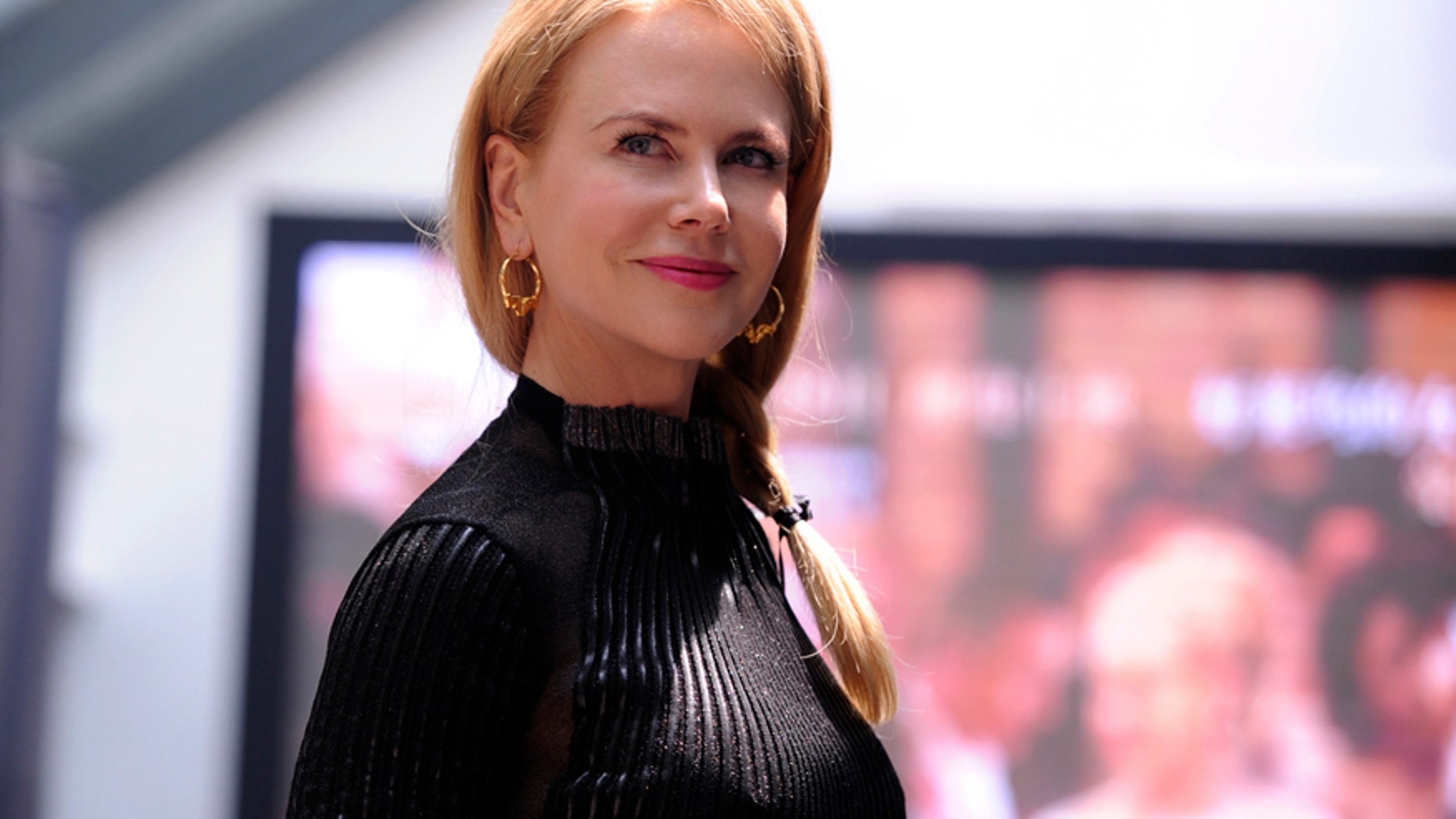 You do you, Golden Globes. Once again, the Hollywood Foreign Press Association kept us on our toes with Thursday's nominations. Check out our Globes surprises and snubs, and then tell us yours.
Surprises
Streaming: The Golden Globes loves shiny new toys, so the fact that it singled out pop culture-seizing shows Mr. Robot and Empire is not surprising. But, trendsetter that it wants to be, the HFPA basically went all in on streaming shows this go-around. The comedy/musical series category features four streaming shows (Transparent, Orange Is the New Black, Casual and Mozart in the Jungle) and drama series features one (Narcos), while Wagner Moura (Narcos), Aziz Ansari (Master of None), Gael Garcia Bernal (Mozart), Jeffrey Tambor (Transparent), Lily Tomlin (Grace and Frankie) and Uzo Aduba (Orange) scored acting nods. (Ironically, streaming series pioneer House of Cards was cut from the drama series field.)
Two CW ladies: Defending champ Gina Rodriguez (Jane the Virgin) returned to the comedy/musical actress race, where she will face network-mate Rachel Bloom (Crazy Ex-Girlfriend). It's the first time the Golden Globes has nominated two WB/CW actors in one category. The Emmys have never nominated one. Don't be surprised if Bloom wins. The Globes loves its young hot stars and CXGF actually is a musical.
Outlander: The Starz drama seemed like catnip for the Globes when it premiered -- luscious romantic melodrama filmed overseas and featuring foreign stars -- but it was somewhat surprisingly blanked last year. It made the cut this time around with three nods: drama series, lead actress for Caitriona Balfe and supporting actor for Tobias Menzies. Maybe third time will be the charm for Sam Heughan.
Jon Hamm: Unlike the SAGs and the Emmys, the Globes have no problem dumping you and never calling back. Hamm has been MIA from the Globes drama lead actor field the past two years, but the HFPA found some room for him for Mad Men's final season. (The afterglow of his first Emmy win sure helps too.) Though Hamm has never won an individual SAG Award, he does have a Golden Globe for Mad Men -- but he won it the year of the writers' strike, so this is the HFPA's chance to get him onstage and deliver a charming, funny speech. If he does prevail again, he'd be the fifth actor to win the category twice.
Veep: Veep is like the comedy version of Breaking Bad. The HFPA never really cared for Breaking Bad and was more or less peer-pressured into nominating and rewarding the show and Bryan Cranston because everyone loved it. It's been totally meh on Veep until now, nominating the political satire for comedy series for the first time -- three months after it won the top prize at the Emmys. The show might not win at the Globes, but the nod bodes well for Julia Louis-Dreyfus, who has never won a Globe for Veep despite four straight Emmy wins. This might not be unlike what happened two years ago, when Amy Poehler won comedy lead actress the first and only time Parks and Recreation received a series nomination.
Lady Gaga: The Globes loves its stars, so Gaga's nomination for American Horror Story: Hotel is not a total WTF. I mean, award-worthy acting right here:
Snubs

Pour one out for broadcast: For the first time ever, no broadcast show is nominated for comedy/musical series, which boasts four streaming shows and two HBO shows. While it's cool to see the Globes embrace streaming in such a big way, there are very deserving network comedies that could've/should've been nominated, like Black-ish, Fresh Off the Boat, The Goldbergs, The Last Man on Earth and The Grinder (at least Rob Lowe got in for the latter, but we must know: Has Dean Sanderson won any Globes?) If it weren't for Empire on the drama side, there would be no broadcast shows up for the top series prizes. The drama category, however, already went through this broadcast-less threshold four years ago.
NBC: Also for the first time ever, NBC received zero nominations. Oh yeah, the Globes air on NBC.
Defending champs: The HFPA's love affair with The Affair seems nearly over. After winning drama series and lead actress for Ruth Wilson last year, both were cut, along with nominee Dominic West (but hey, who doesn't hate Noah?), but Maura Tierney snuck into the supporting race. And after winning his first Globe ever on his eighth nomination last year, House of Cards' Kevin Spacey was also unceremoniously dropped.
Unbreakable Kimmy Schmidt: Did Titus not woo HFPA members with enough "Peeno Noir"? Despite all the streaming love, Netflix's best comedy was left out in the cold completely, as were its excellent Marvel series Daredevil and Jessica Jones. Let's play conspiracy theorist: Might Kimmy's shut-out have anything to do with its creator Tina Fey and Amy Poehler no longer hosting the Globes? (The Globes already dumped Poehler last year after giving her a win.)
No Nicole Kidman: If you were to tell us one of the Emmys, SAGs or the Golden Globes was going to nominate the Grace of Monaco star, everyone would've guessed the Globes, not the SAGs. These were the people who nominated Angelina Jolie and Johnny Depp for The Tourist.