Study suggests mainstream media double standard at work after arrest of Rep. Chris Collins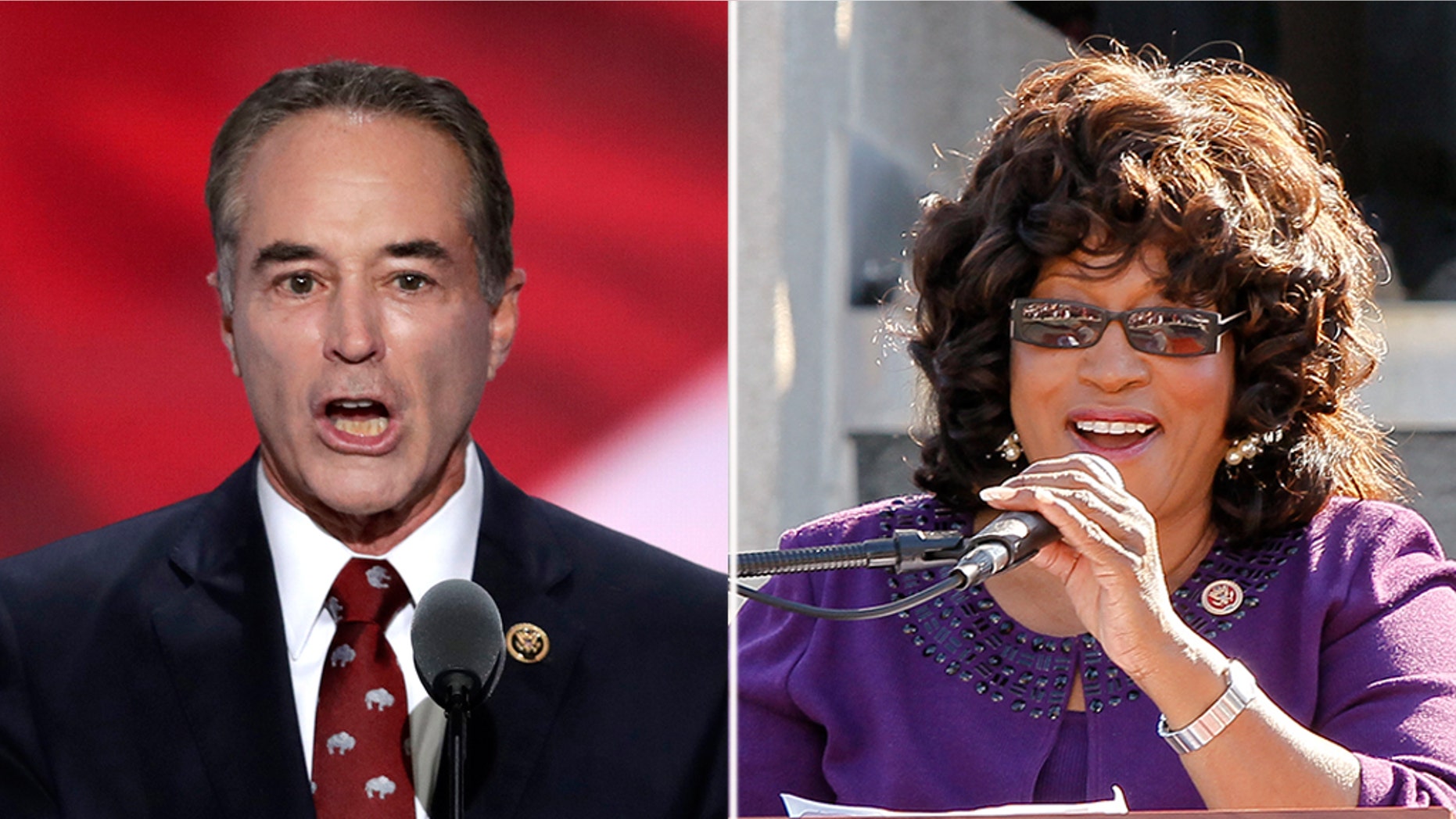 Mainstream media has often been accused of focusing on the flaws of Republicans while looking the other way when it comes to Democrats. Consider this week's coverage of the arrest of Rep. Chris Collins, R-N.Y.
The Media Research Center reported that ABC, CBS and NBC combined to cover Collins' arrest on evening and morning newscasts for a combined 18 minutes and 24 seconds during the first 24 hours of coverage. The MRC study also noted that similar ordeals involving a Democrat received little to no attention from the same networks.
Former Democrat Rep. Chaka Fattah resigned in 2016 after being convicted of federal corruption charges including bribery, racketeering, money laundering and bank fraud. The networks spent more time on Collins in one day than they did on Fattah in over a year, according to the MRC.
"During the year-and-a-half period in between his indictment and conviction for bribery and fraud, the ABC, CBS and NBC morning and evening programs managed a scant 68 seconds," MRC associate editor Scott Whitlock wrote.
Former Florida Rep. Corrine Brown was sentenced last year to five years in prison over a variety of charges including fraud, but the networks ignored it all together. ABC, NBC and CBS combined for zero minutes of coverage from Brown's indictment through sentencing, according to the MRC.
According to the MRC, CBS spent 7 minutes and 6 seconds on the Collins story, while ABC spent 5 minutes and 41 second and NBC dedicated 5 minutes and 37 seconds of airtime on the story.
CBS, ABC and NBC did not immediately respond when asked about the study.
Collins said he believes that charges filed against him "are meritless" and he will remain on the ballot for re-election. The indictment charges 68-year-old Collins; his son, Cameron Collins; and the father of his son's fiancée, Stephen Zarsky, with conspiracy, securities fraud, wire fraud and making false statements to the FBI. All three pleaded not guilty in court Wednesday afternoon.
"On Wednesday and Thursday, the networks not only offered a lot of time to Collins's arrest, but they also heavily emphasized the Republican's connection to Trump," Whitlock wrote. "Is that the journalistic standard now? Corruption matters because Trump is President? Apparently, corrupt Democrats were of no concern during the Obama era."
Collins, who has served New York's 27th District since 2013, ran unopposed in the Republican primary and holds what's largely considered a safe Republican seat in a state that went to Democratic nominee Hillary Clinton in 2016. He's being challenged by Democrat Nate McMurray, a Grand Island, N.Y., town supervisor.
Fox News' Nicole Darrah contributed to this report.