Stripper in critical condition after falling from balcony during lap dance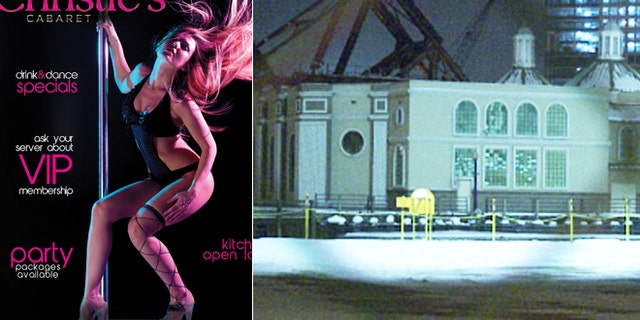 A woman was seriously injured after a bizarre incident inside a local strip club early Wednesday morning, FOX 8 Cleveland reports.
It happened at Christie's Cabaret in The Flats neighborhood of Cleveland, just after 1 a.m.
According to police, 22-year-old Lauren Block, of Richmond Heights, was reportedly on the second floor of the club when she went over the balcony and landed on her head.
Police said they were first told the woman had been thrown over the balcony, but once they arrived, they realized it was an accident.
According to a report from Cleveland police, a witness said he was getting a lap dance from Block on the second floor of the club when something went terribly wrong.
The reporting officer said this of the incident: "(The witness) stated that (the dancer) grabbed the rail, as he was facing away from the balcony, and she tried to complete some sort of jump/dance move, and accidentally went head first over the rail."
Block reportedly fell 15 feet and suffered "major head trauma."
She was taken to MetroHealth Medical Center, where she is listed in critical condition.
Go to FOX8.com for the latest.