'Stranger Things' star Millie Bobby Brown: 'I've never been one of those girls who dresses provocatively'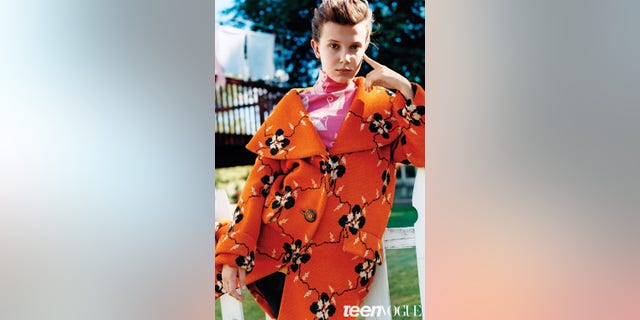 At age 13, actress Millie Bobby Brown has shot to fame as Eleven in the hit Netflix series "Stranger Things" — but she's not letting Hollywood tempt her into becoming someone she's not.
"I've never been one of those girls who dresses provocatively," Brown told fellow actress Drew Barrymore for Teen Vogue. "It's just not me. I keep it as appropriate as possible. I wear tons of shorts and sneakers.
"My mum helps me look my age. Like, I can play with makeup, but I can't go crazy. She's also like, 'You can't wear that crop top.' My dad is security, while my siblings take care of my eating, keep me grounded, and make sure I get rest. We are a team."
Brown, who is also a model for Calvin Klein, is aware she's growing up in the era of social media where her peers aren't afraid to chronicle their lives in front of a screen. But unlike other girls her age, Brown isn't too concerned about it.
"I don't mind growing up during this time," she explained. "I can live without my phone, Instagram, or any other social media accounts. I just want to act. That stuff does not distract me."
She also credited her "Stranger Things" cast for keeping her grounded, and insisted they're incredibly close.
"We're a family," she said. "We are all growing up together. We constantly have laughing fits on set, which gets me in trouble. But it's not me; it's the boys! They're hilarious."
Despite the good times on set, Brown and her cast mates are gearing up to unveil Season 2 of "Stranger Things" on October 27, 2017 for an all-new, more terrifying adventure in time for Halloween.