'Stranger Things' casting call looking for marching band extras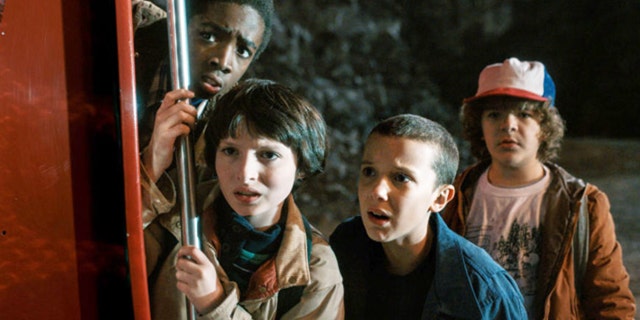 Extras may find themselves "banding together" this fall to film the hit Netflix show "Stranger Things."
"We are looking to cast Males & Females who have had or currently are experienced in participating in a Marching band!" a casting notice posted online for adult marching band members says.
Musical know-how is required for the aspiring extras, who can be any ethnicity and ages 18 to 30.
"You will actually play 2 songs with us (so you must know how to play your instrument)," the post explains.
Exact shooting dates for the show, which is filmed in Atlanta, Georgia, aren't yet listed in the ad — though the casting company says filming will most likely take place at the end of October.
"TBD, this will work approx 2 Overnight Shoot Dates (call times of approx 4pm), and possibly a Recording Date too," the casting notice reads.
A similarly-worded casting call for minor marching band members says they should be 16 to 17 years old.
'STRANGER THINGS' STAR DAVID HARBOUR SAYS SEASON 3 IS INFLUENCED BY '80s CHEVY CHASE COMEDY
WSB-TV recently spotted the notices, which were originally posted in March. Heather Taylor, owner and founder of Casting TaylorMade, confirmed to Fox News Wednesday that the online listings are still open.
Viewers already know to look out for the influence of a 1980s film on the upcoming season.
Series star David Harbour, 43, told Variety last month the third season — which is due out in summer 2019 — is being influenced by the comedy flick "Fletch."
Chevy Chase played a journalist known as "Fletch" in the 1985 movie of the same name, as well as "Fletch Lives," which came out in 1989.
A new character played by Jake Busey, a reporter named Bruce, is expected to reference the role during the series. Details about Busey's part were revealed in April.
"He's a journalist for the The Hawkins Post with questionable morals and a sick sense of humor," Netflix said in a news release.