'Storage Wars' star Dave Hester says show is fake, suing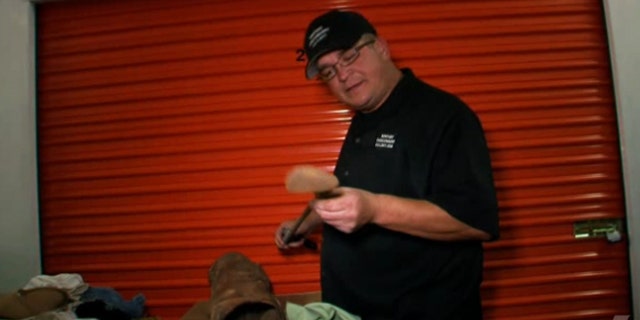 NEWYou can now listen to Fox News articles!
NEW YORK – "Storage Wars" may have a real war brewing with one of its stars.

Dave Hester, a former cast member, has filed a lawsuit against the show, according to RadarOnline.

In the lawsuit, Hester is claiming the series is fake, and he says when he made complaints to the network about the staged portions of the show he was fired, Radar reported.

The popular A&E reality show follows auctioneers and buyers as they bid on various storage units blindly and then raid their purchases in hopes of finding treasures.

According to Radar, Hester claims show producers plant valuable items in the units to presumably make the show more interesting. The suit also claims the show rigs the bidding process. In one part of Hester's suit, he goes so far as to say the network paid for one female cast member's plastic surgery to increase her sex appeal and make her more appealing to viewers.
Hester is seeking more than $750,000, claiming he was unfairly fired after expressing concerns that manipulating the lockers was illegal.

But a rep from the A&E told FOX 411 no such lawsuit exists to the network's knowledge.

"We do not know about a lawsuit being filed and we do not comment on pending or threatened litigation," the rep said in an email.
A rep for Hester declined to comment on the lawsuit.
The Associated Press contributed to this report.