Stolen instruments of Bruce Springsteen's E Street Band guitarist recovered, arrest made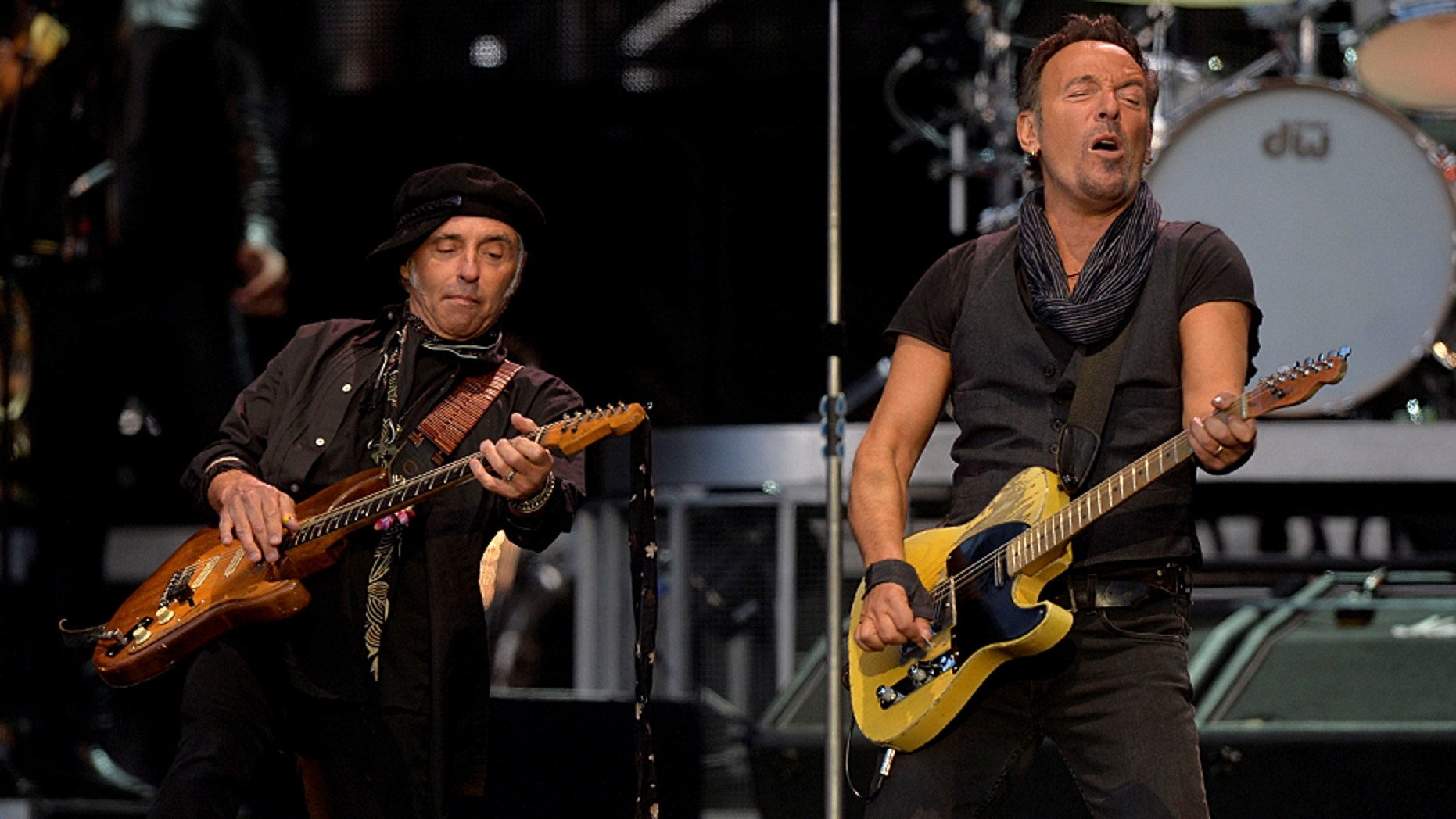 The stolen instruments belonging to Bruce Springsteen's E Street Band guitarist, Nils Lofgren, were recovered a few days after a thief broke into the band's van and stole four guitars, harps and other equipment, police announced Monday.
The theft took place while Lofgren and his crew were staying at the Holiday Inn Express in Dallas, Texas, FOX4 Dallas reported.
"He ... broke in, put things in his trunk," Lofgren told FOX4 Dallas. "Four guitars, our harps, our bag of tools and wireless tools and things like that we needed, and he drove off."
Dallas police announced the guitars were recovered Monday and an arrest was made.
Surveillance video had captured the thief the night of the crime.
Lofgren tweeted early Monday he also received news that his guitars were found. Lofgren, who played at Dallas' Kessler Theater on Friday, had said he was "devastated" about his stolen guitars because they had sentimental value.
"I'm am devastated by this robbery. These are my first shows out after a very difficult year. Please consider a retweet. Alas, the show must go on. @KesslerTheater it won't be the show I was planning on. However I do plan on taking the roof off," he tweeted on Friday. The message received more than 7,000 retweets in three days.
The Rock & Roll Hall of Fame guitarist told FOX4 he traveled the world with many of the guitars.
"This is my 50th year on the road, probably done... 6,000 shows," Lofgren told FOX4. "I've been through town with Bruce and E Street, Ringo Starr's All-Star Band in '89 and '92."
The guitarist on Monday thanked his crew and musicians for offering their guitars to Lofgren to use. He added that it has been an "unbelievable weekend." Even if the instruments weren't located, Lofgren said he would have continued with his scheduled shows.
"I'm a professional," he said. "I'll make it work and do a great show for everybody."