Steve Wozniak: Ashton Kutcher 'totally wrong' in Steve Jobs biopic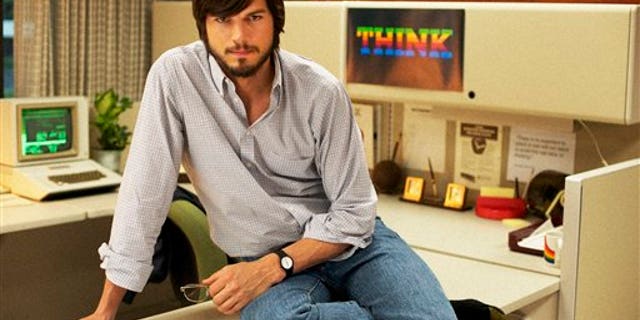 At first glance, Steve Wozniak is not impressed by Ashton Kutcher's portrayal of Steve Jobs in the biopic "jOBS."

Wozniak, who cofounded Apple with Jobs, told Gizmodo the movie got things "totally wrong," based off a new clip which he saw that recently leaked online.

The scene shows Kutcher as Jobs discussing the social impact of computers with Josh Gad, who plays a Wozniak.

But the real Wozinak wasn't buying it.

"Not close...we never had such interaction and roles..." he wrote in a statement to Gizmodo. "I'm not even sure what it's getting at...personalities are very wrong although mine is closer..."

He went on to call the scene "totally wrong," adding that everything, down to the costume choice in the movie, was inaccurate.

"I never wore a tie back then," he wrote. "I wore blue jeans and the same style blue button-up shirt every day of my life. I was not like a professional in demeanor ever."

Wozniak added that not all hope was lost for the film, but his initial impression definitely wasn't positive.

"The movie should be very popular and I hope it's entertaining. It may be very correct, as well. This is only one clip. But you'll see the direction they are slanting the movie in, just by the dialog style of this script."

"jOBS" premiered at the Sundance Film Festival last week and will hit theaters on April 19.
[youtube sUSuH3udBZ4]