Stephen Colbert blasts Al Franken for latest sexual harassment allegation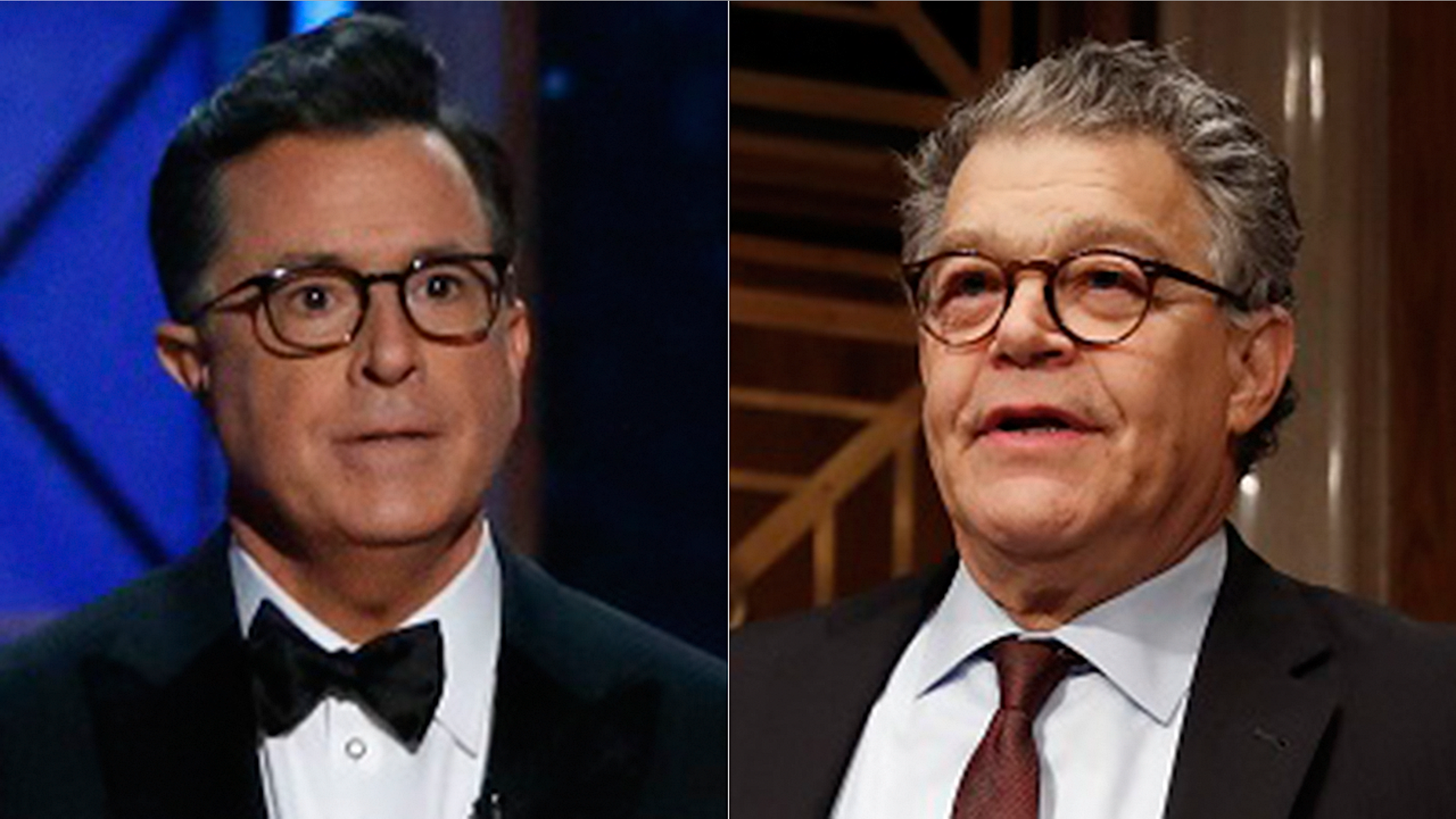 "The Late Show" host Stephen Colbert blasted Al Franken Wednesday after a sixth woman came forward and accused the Minnesota senator of sexual misconduct.
"It seems like every day a new man is being accused of sexual misconduct," Colbert began said at the start of his show. "But not today. Today it's the same man."
ALEC BALDWIN GOES AFTER JOHN OLIVER, STEPHEN COLBERT FOR ACTING LIKE 'GRAND JURIES' 
Colbert detailed the latest allegation made by a woman who accused the Democratic senator of pursuing her in 2006 and trying to kiss her but she ducked. Franken allegedly told the woman it was his "right as an entertainer."
"No, it isn't," Colbert quipped. "I'm an entertainer and I happen to always carry a copy of the Bill of Rights for entertainers."
AL FRANKEN MOCKED BY LATE-NIGHT HOSTS FOR SEXUAL MISCONDUCT ALLEGATIONS
Colbert then read a list of rights entertainers received including going on the rides at Disneyland before children, skipping security at the airport and getting free stuff from Apple.
"Now, Franken says this allegation is categorically not true, but this accusation appears to be the straw that groped the camel's back," Colbert joked.
Franken is expected to announce Thursday whether or not he will resign following the mounting allegations.