Stephen Baldwin reportedly gave Justin Bieber permission to propose to Hailey, is glad they share faith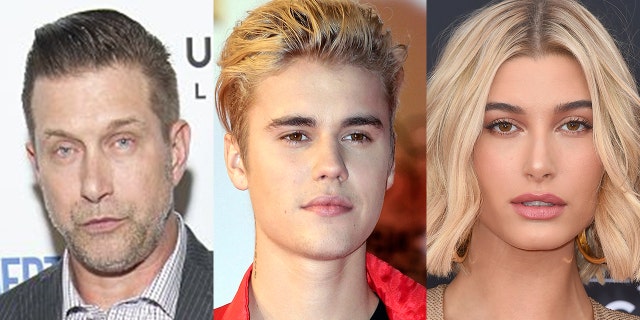 Justin Bieber reportedly asked Stephen Baldwin for permission before he got down on one knee and proposed to Stephen's daughter Hailey. The duo confirmed their engagement via social media on Monday.
Sources told gossip site TMZ Bieber spoke to Stephen Baldwin in person and expressed his wishes to pop the question to the actor's eldest daughter. Hailey is 21 and Bieber is 24. The site reports Stephen was enthusiastic about the marriage because he believes the pop star shares his family's Christian values.
After news of the pair's engagement broke, Stephen Baldwin initially celebrated on social media but then deleted his tweets.
He wrote on Sunday: "Sweet smile on my face! me&wife (Kennya) Always pray 4 Gods will !! He is moving in hearts of JB&HB," he wrote, according to People. "Let's all pray for His will to be done Love you 2 so much !!!#Godstiming #bestisyettocome"
On Monday, the couple confirmed their impending marriage. Bieber posted a lengthy Instagram message in which he spoke about their faith.
He wrote in part, "So committed to spending my life getting to know every single part of you loving you patiently and kindLY. I promise to lead our family with honor and integrity letting Jesus through his Holy Spirit guide us in everything we do and every decision we make."
Hailey echoed his sentiments tweeting, "Not sure what I did in life to deserve such happiness but I am so utterly grateful to God for giving me such an incredible person to share my life with! No words could ever express my gratitude."
According to TMZ, the star popped the question at a resort in the Bahamas.

The couple, who started dating one month ago, were reportedly salsa dancing at a restaurant when witnesses say Bieber's security asked everyone to put their phones away so as not to record the special moment. He reportedly proposed right then and there earning himself a big "yes" from Baldwin.