Stars like Taylor Swift don't always make a difference when pushing their politics: expert
Taylor Swift caused a stir this week when her call to vote caused a spike in registrations.
Then Kanye West and Kid Rock grabbed headlines when they met with President Trump on Thursday to talk turkey.
But "Wheel of Fortune" host Pat Sajak may have hit the nail on the head when he took to Twitter to share his own theory of celebrities pushing their politics.
"I would encourage you to vote next month, but if you need a TV game show host to remind you, then you probably shouldn't," he wrote.
TAYLOR SWIFT'S TRANSFORMATION FROM COUNTRY SINGER TO POLITICAL VOICE
Someone might want to tell that to Chelsea Handler, Meryl Streep, Madonna, Tom Hanks, Lin-Manuel Miranda, Janelle Monae, Tim McGraw, Faith Hill, George Clooney, Jimmy Kimmel, Cher, Alec Baldwin, Chrissy Teigen, Debra Messing and Alyssa Milano – all of whom have been among the most outspoken critics of President Trump, and who are pushing hard for Democrats in the November midterms.
Because many of them are unlikely to make a significant difference, according to Spencer Gerrol -- the Founder and CEO of SPARK Neuro, a leading company in neuroanalytics.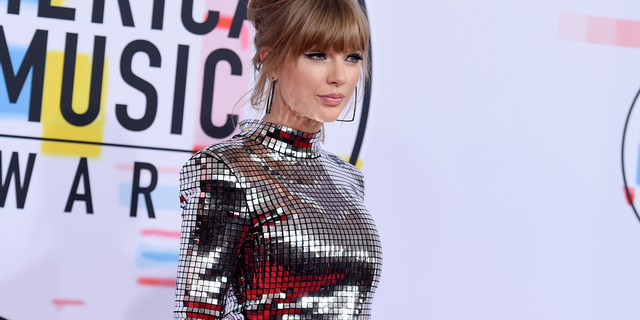 Gerrol told Fox News that endorsements can help if done properly, but his research indicated a common trend referred to as "celebrity bump and fizzle" occurs when "neuro measurements see an immediate spike in emotion and attention" the moment a popular celebrity gets involved with a particular issue.
"However, subsequently that attention and emotional impact fizzles when there isn't the right alignment between the celebrity and the brand, and the story they are trying to tell," Gerrol said. "In the case of Taylor Swift, there are a couple key components coming into play that caused the incredible spike in action among her audience."
Gerrol explained that Swift "has a strong, positive image amongst a broad spectrum of people, especially young people, and her message was targeted perfectly to encourage action," but his research also indicates that the human brain is attracted to change. On Sunday, the typically apolitical Swift took to social media to declare her support for a pair of Democrats -- Senate candidate Phil Bredesen and Rep. Jim Cooper.
HOLLYWOOD DONATES MILLIONS TO DEMOCRATS FOR MIDTERMS: REPORT
"When you see the same thing over and over, the human brain is really good at ignoring it. When you see something surprising, it garners a lot of attention – not just broadly – but a lot of cognitive attention in terms of your individual reaction," he said. "When you have certain celebrities endorsing something all the time that leads to fatigue, and the impact on the audience, whether they are viewers or voters, is not as strong."
Gerrol's research indicates that outspoken celebrities such as Handler and Milano have less of an impact than someone like Swift, whose politics was private until her shock Instagram post informing her 112 million followers who she plans to vote for.
"When all the sudden you see a celebrity who has not spoken out about a particular issue, that type of surprise is what makes your brain go off and the attention and emotional levels remain heightened. When this type of neurological impact happens across a lot of people, that's when a movement starts, and when change happens," he said.
Many political experts echo Gerrol's findings.
"If celebrities had a net positive impact on elections Hillary Clinton would be president. Every election cycle the Democratic Party trots out a who's who of Hollywood stars to campaign for their candidates and every election cycle average Americans yawn," conservative strategist Chris Barron recently told Fox News.
Fox News' Tyler McCarthy and Kathleen Joyce contributed to this report.