Stars arrive at Reynolds, Fisher houses for reported funeral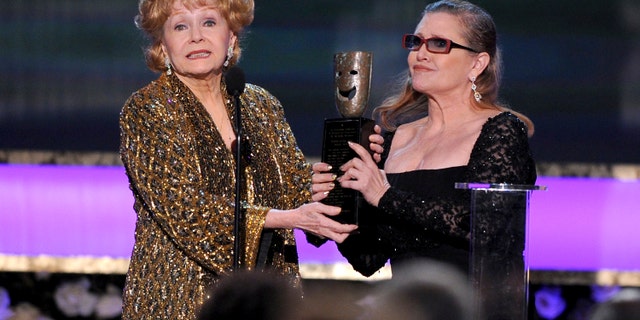 LOS ANGELES – There was a flurry of activity at the next door homes of Debbie Reynolds and Carrie Fisher on Thursday afternoon amid reports that a private memorial was scheduled there to mourn the late actresses. Meryl Streep, Ellen Barkin and Ed Begley Jr. were among those spotted entering the compound in the Coldwater Canyon area of Los Angeles.
Streep was carrying white roses as she walked up the driveway on the gloomy afternoon.
Fisher and Reynolds died last week, one day apart. Fisher, who had suffered a medical emergency on Dec. 23 aboard a flight from London, died on Dec. 27 at the age of 60. Reynolds passed away on Dec. 28 at age 84.
Fisher and Reynolds will be buried together at Forest Lawn-Hollywood Hills, reportedly on Friday.