'Star Wars: The Last Jedi' actress cries overhearing strangers talk about her character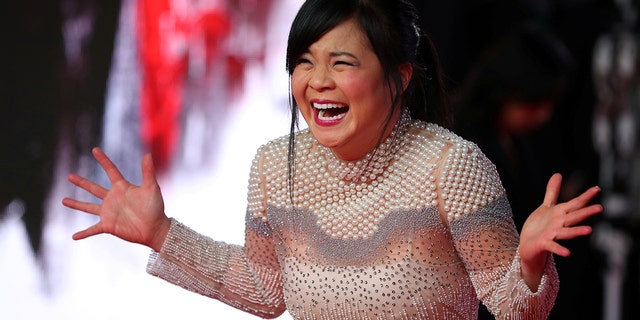 NEWYou can now listen to Fox News articles!
With the release of "Star Wars: The Last Jedi," the famous galaxy far, far away is the talk of the town. In fact, even the stars of the latest film can't escape the chatter surrounding it.
Actress Kelly Marie Tran joined the franchise in "The Last Jedi" as mechanic Rose Tico. On Monday, she posted a video to Instagram taken by a friend of hers as she found herself sitting next to an unknowing group of strangers that had just seen the movie. Not only did Tran experience the surreal moment when a project she was in came up in her presence, but the video shows her tear up as they begin to discuss her character specifically.
"A few days ago, I was at a pub eating pie with a friend, when this DELIGHTFUL group of people came in. They sat down at the table next to me and started discussing 'The Last Jedi' in minute detail," she wrote in a lengthy caption. "My friend started filming as I listened, and she captured my reaction as they discussed Rose."
Tran simply couldn't resist the opportunity to reveal herself to the table of strangers, who were all too happy to recieve her. After posing for a picture with the group, she went as far as to track it down on Instagram and repost it herself.
"What an incredible moment in a string of incredible moments I've been experiencing lately," Tran wrote. "In my 8 years as a struggling actor, I came to the realization that the hardest thing to obtain from another human being is their genuine interest. Sometimes, getting someone to listen to your story — your idea — is really hard.
You can watch the emotional video below.