'Star Wars' announces new animated Disney series for 'kids and their parents'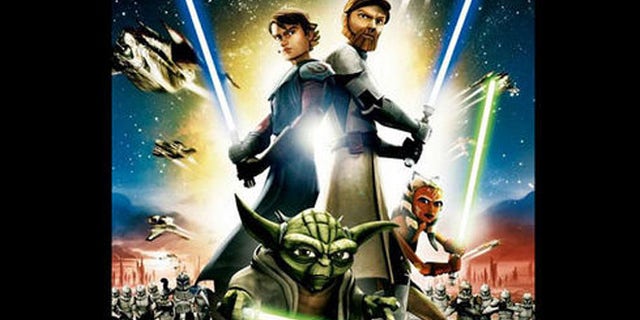 The Jedi Knights, Darth Vader and the Galactic Empire are getting animated.
"Star Wars" will be turned into a new cartoon series for the Disney channel, which is set to premiere in fall 2014. News of the show was announced on Monday via the official "Star Wars" Twitter account.
"Production has begun on Star Wars Rebels, an all-new animated series set between the events of Episode III and IV," the message read.
The show will launch with a one-hour TV special, which will be followed by a series on Disney XD channels.
"The entire team at Lucasfilm has provided extraordinary creativity and innovation for over three decades, and we're thrilled to be bringing the expansive and imaginative world of 'Star Wars' to Disney XD's viewers," Gary Marsh, president and chief creative officer, Disney Channels Worldwide, said in a statement.
President of Lucasfilm Kathleen Kennedy added that the new show, though on Disney, isn't just for kids.
"I think 'Star Wars Rebels' will capture the look, feel and fun that both kids and their parents love about 'Star Wars,'" she said.
This isn't the first time "Star Wars" has gone cartoon. The franchise became an animated show in 2008 with five seasons of "The Clone Wars."
And "Star Wars" fans have more than just the cartoon series to look forward to.
In April, Walt Disney Co. chairman Alan Horn announced that the studio would release films set in a galaxy far, far away every year starting in 2015.
The parade of films will start with "Star Wars: Episode VII," directed by J.J. Abrams.
The Associated Press contributed to this report.