Spencer Pratt to Join Fight Against Cyberterrorism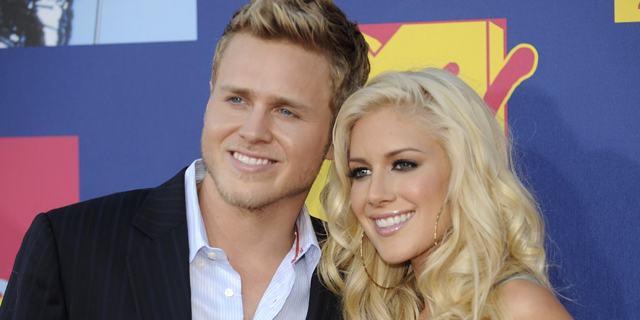 Reality television star Spencer Pratt is running from "The Hills" to fight cyber terrorism, FoxNews.com has confirmed.
Bill Beasley, president of American Defense Enterprises, a firearms training firm in Los Angeles, told FoxNews.com that he and Pratt are in the "beginning stages" of negotiations to start a cybersecurity venture.
"He's always been very patriotic," Beasley said Monday. "What you see on television is not him. He's moving out of the Hollywood portion of his life."
SLIDESHOW Heidi Montag's Many Faces - and Bodies.
Beasley said Pratt contacted him a few years ago after receiving death threats pertaining to him and his wife, Heidi Montag, who announced last week that Pratt would no longer serve as her manager.
"He wanted to learn how to protect himself," said Beasley, adding that Pratt is a test away from being certified as a firearms instructor for the firm.
Beasley said Pratt is "putting his prestige and millions" behind the yet-to-be finalized venture.
"We are looking at creating a cybersecurity division separate from ADE," he said. "It's rare to see a celebrity put his reputation and actual money up for America itself."
Pratt, who could not be immediately reached for comment, told People he's recently discovered a "new passion and new purpose" in life and decided to "take a break" from MTV's hit reality show for the remainder of the season, though an MTV spokesman told Fox News that Pratt will be featured in the sixth season of "The Hills," which airs this spring.
"Upon learning of President Obama's declaration that the 'cyber threat is one of the most serious economic and national security challenges we face as a nation,' I have decided to refocus my energy and devote my full resources to helping America face this and other unprecedented challenges," Pratt told People.
"My new mission is this: To do my part in maintaining the technological superiority of the U.S. military and prevent emerging technologies from threatening our nation's security."
Pratt, according to People, is currently studying "software engineering with a focus on encryption" at USC, but a university spokesman told Foxnews.com that Pratt is not currently enrolled.
"He was enrolled from 2003 to 2009 pursuing a major in political science," USC spokesman James Grant wrote in an e-mail. "I don't have a record of anything else."
Pratt's wife, Heidi Montag, announced last week that Pratt would no longer be her manager, though they remain married. She is now being managed by a psychic.