Source: Ariel Winter and boyfriend Cameron Palatas have been broken up for months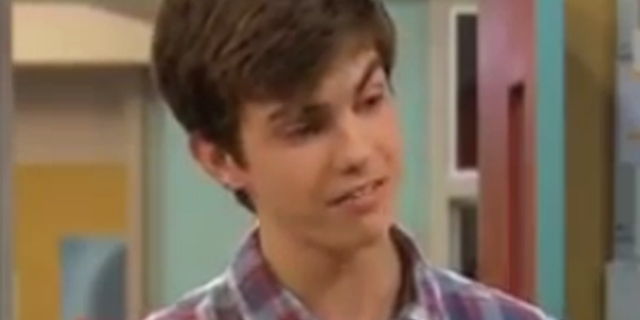 NEW YORK – You may not know the name Cameron Palatas, but if the unfolding drama surrounding "Modern Family" teen Ariel Winter continues, chances are you'll be hearing more about the 18-year-old actor soon.

Palatas is the reported boyfriend of the 14-year-old star, and Winter's mother, Chrisoula Workman, recently filed charges against him alleging statutory rape, adding another layer to the complicated pile of stories surrounding the mother-daughter pair.
A source close to Palatas told FOX 411 that the actor and Winter have been broken up for months. Though no exact dates were given, Workman claims to have found Winter and Palatas in bed together on Sept. 24, about seven weeks ago.
Back in September, the actor was referring to his girlfriend regularly on Twitter, and he even posted a photo with Winter to celebrate their fourth month anniversary.

He was also publicly supportive of her TV series, posting about the show on his social media account at the end of September. "Everyone tune into ABC right now for the season premiere of @modernfam!!!" Earlier that week he congratulated Winter and the cast on their Emmy win.

But in recent months, Palatas has stopped posting about his relationship, and he has been keeping a low profile online. Similarly, Winter hasn't mentioned him in any recent posts.

Still, even if Palatas' online presence, and maybe his relationship, has been dying down, his acting career has been picking up. His new show "Zach Stone Is Gonna Be Famous" was recently picked up by MTV.

Born in 1994 in California, Palatas has also appeared in Disney Channel's "iCarly" and "A.N.T. Farm."

He has been seen with Winter at several Los Angeles events and the two began dating in May, according to their tweets.

Palatas, like Winter, is the youngest in his family. He has two older brothers: Nick and Phillip, according to his IMDB profile, which he links to from his verified Twitter account. Winter also has two older siblings, her current guardian Shanelle Gray and older brother Jimmy Workman.

Winter's next guardianship court date is Nov. 30.